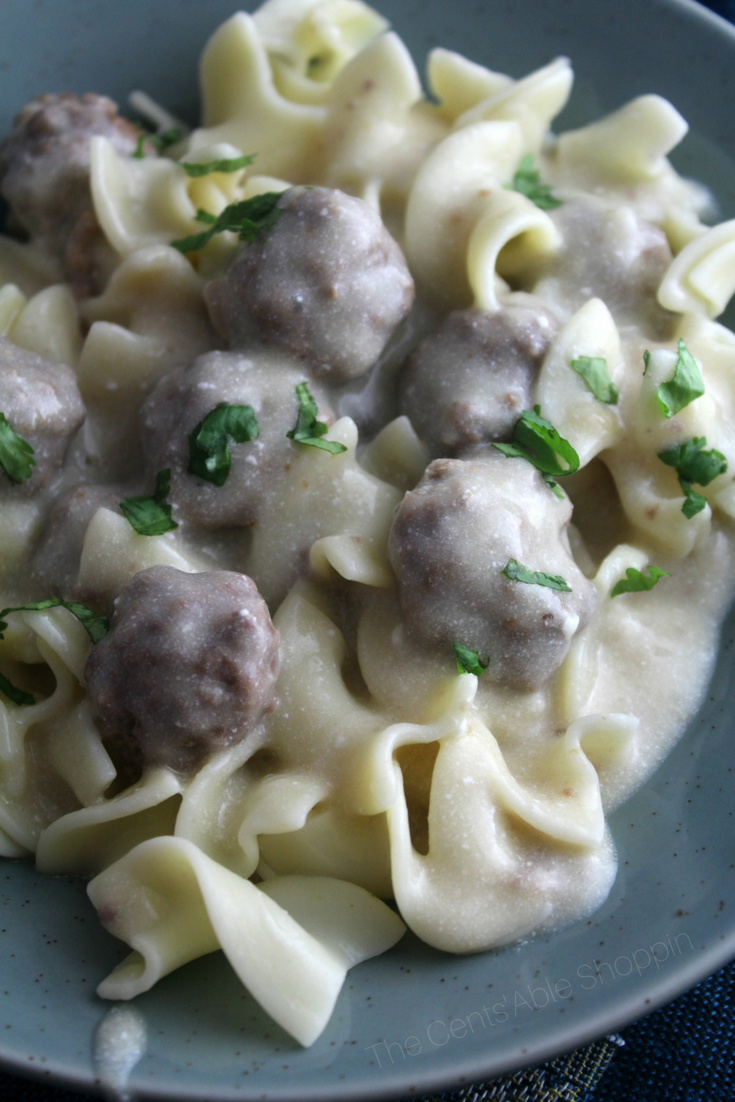 Cool, fall weather means it's time to break out all of our favorite comfort food recipes – right? Having a quick, family favorite dinner recipe is a wonderful thing – not only are these types of recipes reliable, they are loved by every single person that shares the dinner table with you.
Let me let you in on a little secret…. this Swedish Meatballs recipe is OUT of this world. It's super simple to make – and will have your kids coming back for seconds (or, in my case, thirds!)


I remember my mom making Swedish Meatballs often as a child – it was her go-to meal when we had busy nights with sports or band practice – but I think the reason she relied on it so much is because everyone loved it. Until the Instant Pot, it was always a recipe that I relied on making on the stove top – and while it turns out just as delicious, making it in the Instant Pot is so much faster.
Fast forward 25 years, and I find myself making it for the same reasons my mom did – busy nights with sports or piano practice, and the need to make something that everyone will eat.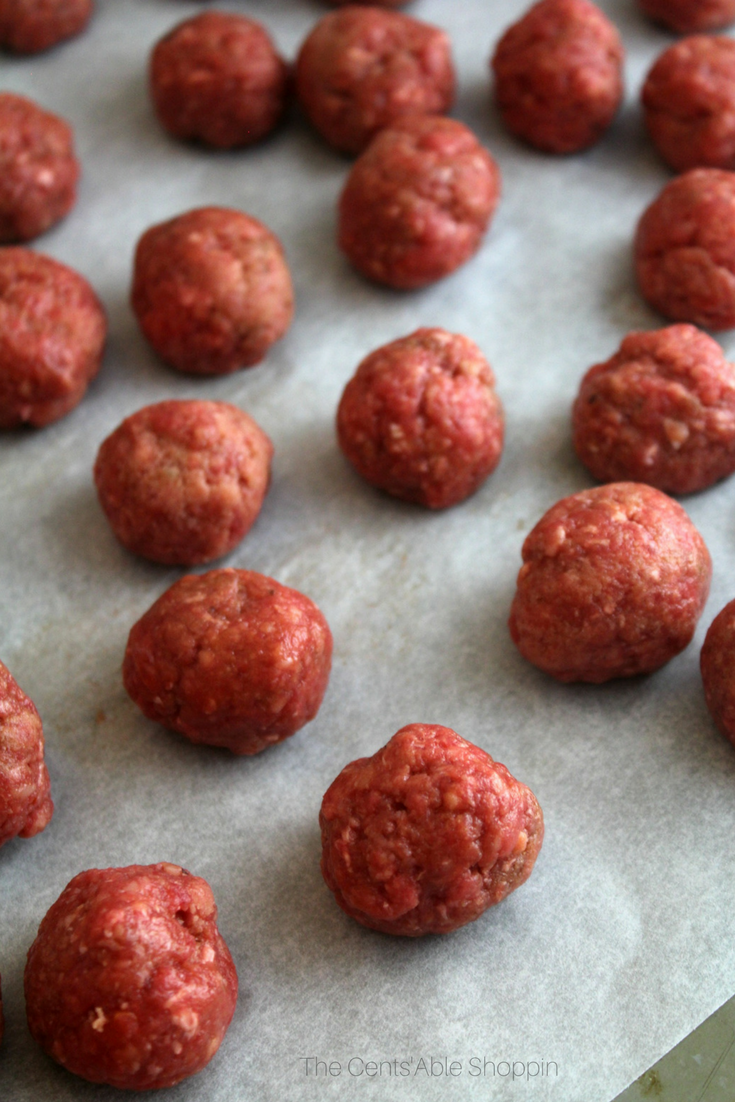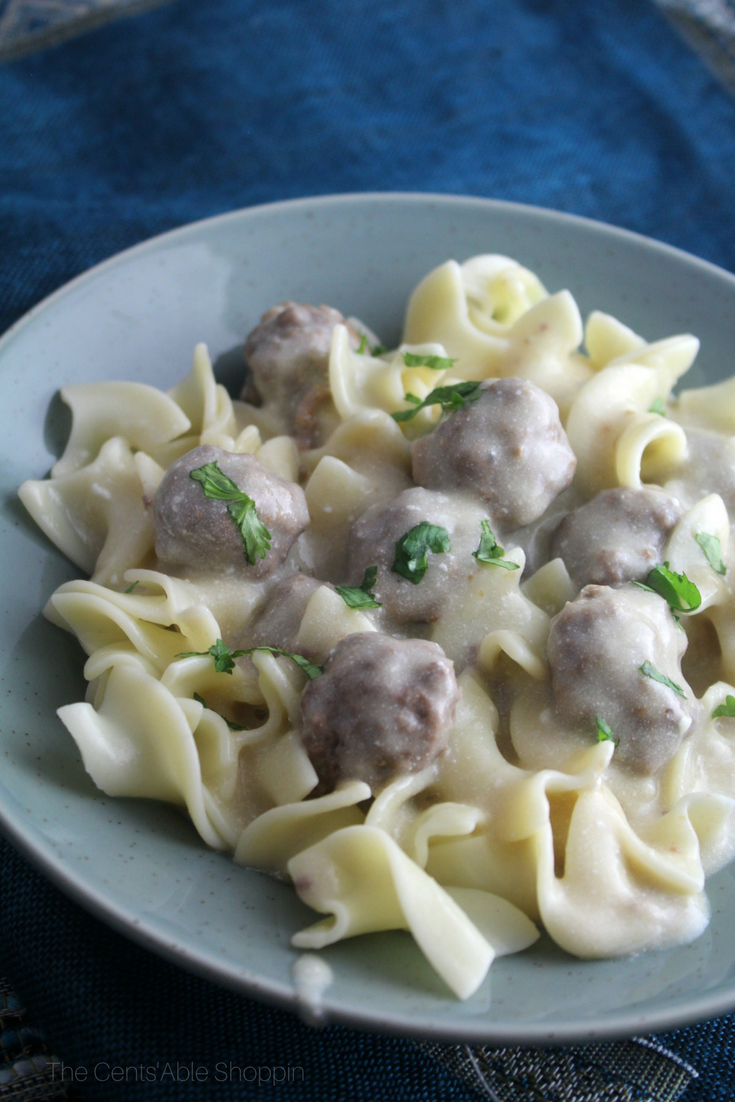 This Swedish Meatball recipe is super easy to make – the meatballs are the perfect size for even the smallest kiddos and they cook up SO quick! Once you roll out the meatballs, set them on parchment paper while you prepare the Instant Pot to make the Swedish Meatball sauce.
To the Instant Pot, add your beef broth, a little butter, flour, and Worcestershire sauce – stir often while the pot is on saute and allow it to thicken – just a minute our two.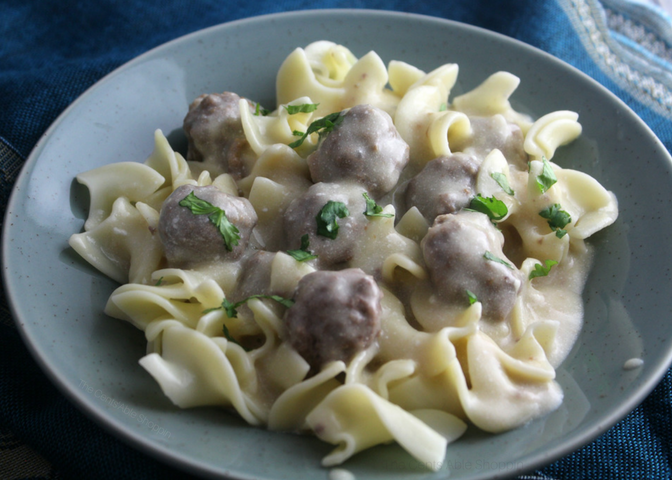 Once you see the sauce starting to thicken, turn off the saute feature and gently set the meatballs right in the pot along with the sauce. Cover the Instant Pot and close the valve, then set the pot on high (manual) for just 5 minutes.
The pot will come to pressure fairly quickly since you previously used the saute feature to thicken the sauce – once it beeps done, release the pressure and remove the meatballs to a large bowl so you can stir in the sour cream.
Once the sour cream is well mixed, add the meatballs back in and stir to coat – serve on top of mashed potatoes, egg noodles or even rice.

Leftovers keep incredibly well – refrigerate in a sealed container and heat up the next day for lunch.
See over 100 deliciously yummy Instant Pot recipes that you can incorporate in your meal rotation, too. Ready to make Swedish Meatballs? Lets go!
Instant Pot Swedish Meatballs
Nothing beats homemade meatballs smothered in a deliciously creamy sauce! This recipe for Swedish Meatballs is a family favorite -- whip it up in minutes using your Instant Pot!
Ingredients
Meatballs:

1 1/2 lb ground beef (we used 85% lean)
2 eggs
1/4 tsp ground allspice
1/2 tsp salt
1/4 C. ketchup
2 Tbsp Worcestershire sauce
1/2 C. blanched almond flour

Sauce:

2 C. beef broth
2 Tbsp butter, room temperature
1 Tbsp Worcestershire sauce
1/4 C. all purpose flour
1/4 C. sour cream

Garnish:

fresh parsley (optional)
Instructions
In a mixing bowl, combine your ground beef, eggs, allspice, salt, ketchup, Worcestershire sauce and almond flour. Stir well until combined - you may have to dig in and use your hands.
Once combined, shape into 24-30 small meatballs, approximately 1 inch in size. Set them on a large baking sheet lined with parchment while you prepare the sauce.
In your pressure cooker, combine the beef broth, butter, Worcestershire sauce, and flour and whisk until flour is well combined. Push the saute feature and allow the mixture to come to a boil and thicken, approximately 2 minutes (stir often!) Make sure you stay there, as if you walk away the mixture can scorch.
Once the mixture starts to thicken, turn OFF the saute feature. Gently place the meatballs into the sauce within the Instant Pot. Once they are all placed in the sauce, place the lid on the Instant Pot, and close the valve.
Set the pot on manual (high pressure) for 5 minutes. The pot will take a few minutes to come to pressure, then count down from 5 minutes.
Once it beeps done, release the pressure, and turn the cooker off. Transfer the meatballs with a slotted spoon into a bowl, so you can stir the sour cream into the sauce. Once the sour cream has been stirred into the sauce, return the meatballs back to the Instant Pot.
Serve the meatballs and sauce over mashed potatoes, rice, or noodles, and sprinkle with fresh parsley.
Notes
Bread crumbs can be substituted for the blanched almond flour.
https://www.thecentsableshoppin.com/instant-pot-swedish-meatballs/