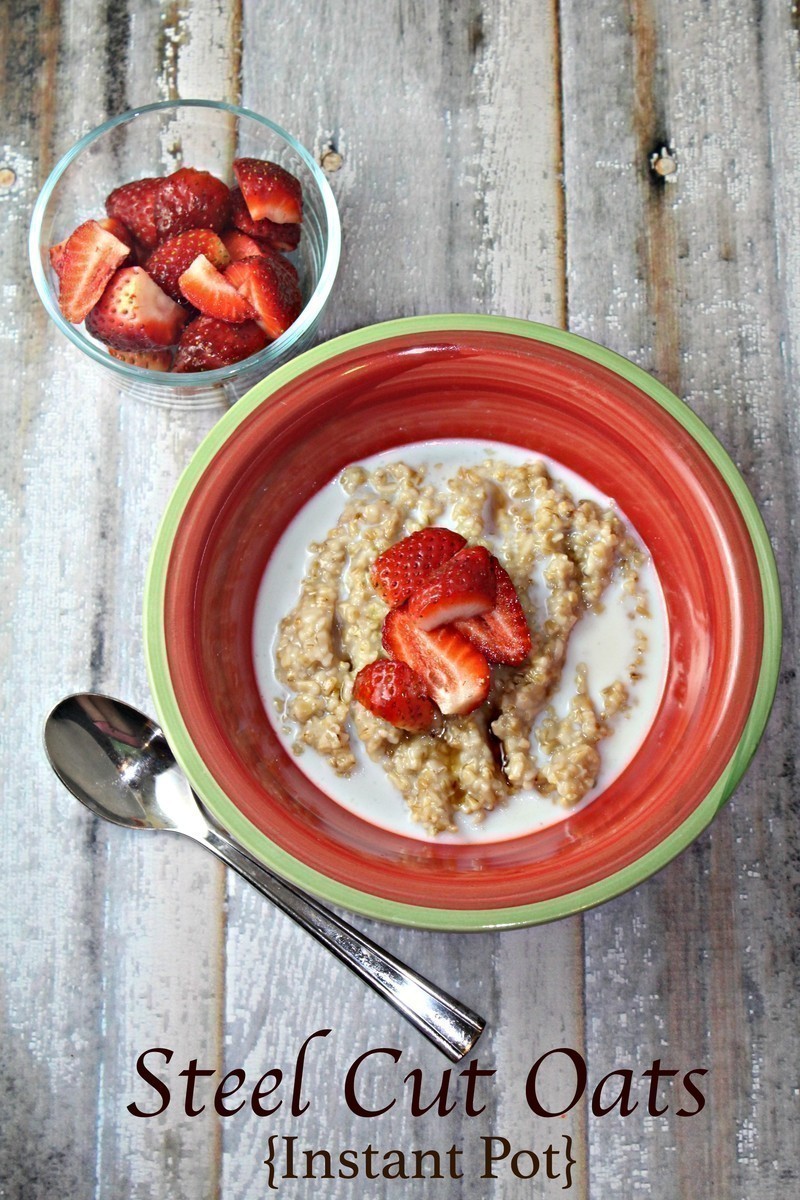 One of the BEST ways to use your Instant Pot is to make Steel Cut Oats – you can make them on the stove, too. don't get me wrong – we have, but it's just so easy in the Instant Pot.
I can put the items in, and then walk away and do work until they are done. Effortless thinking in that part makes it just my favored choice. I don't mind using the stove but the smallest one we have loves to climb and I'm scared she will climb up there and hurt herself.
My kids love Steel Cut Oats in the morning for breakfast, and because I get up about an hour before them it gives me plenty of time to make their lunch, unload the dishwasher and make breakfast for everyone without the house being a crazed nightmare.
This Instant Pot is great for making steel cut oats because they are softer than when they are cooked on the stove. Sometimes you can soak them overnight to soften them before cooking but it's really not necessary to do with the Instant Pot.
Steel Cut Oats in the Instant Pot
2016-02-27 11:56:01
Ingredients
1/2 C Steel Cut Oats
2 C Water
1 Tbsp Oil
Pinch of Salt
Instructions
Combine the ingredients in the Pressure Cooker Pot
Select High Pressure, and 10 minutes.
Quick release is NOT recommended with grains so let it release naturally.
Top with Strawberries, Maple Syrup or Brown Sugar and a little milk (if desired).
The CentsAble Shoppin https://www.thecentsableshoppin.com/
Do you have an
Instant Pot
? It has been the most worthwhile purchase we have made for our kitchen…Checkout more recent Instant Pot Recipes: