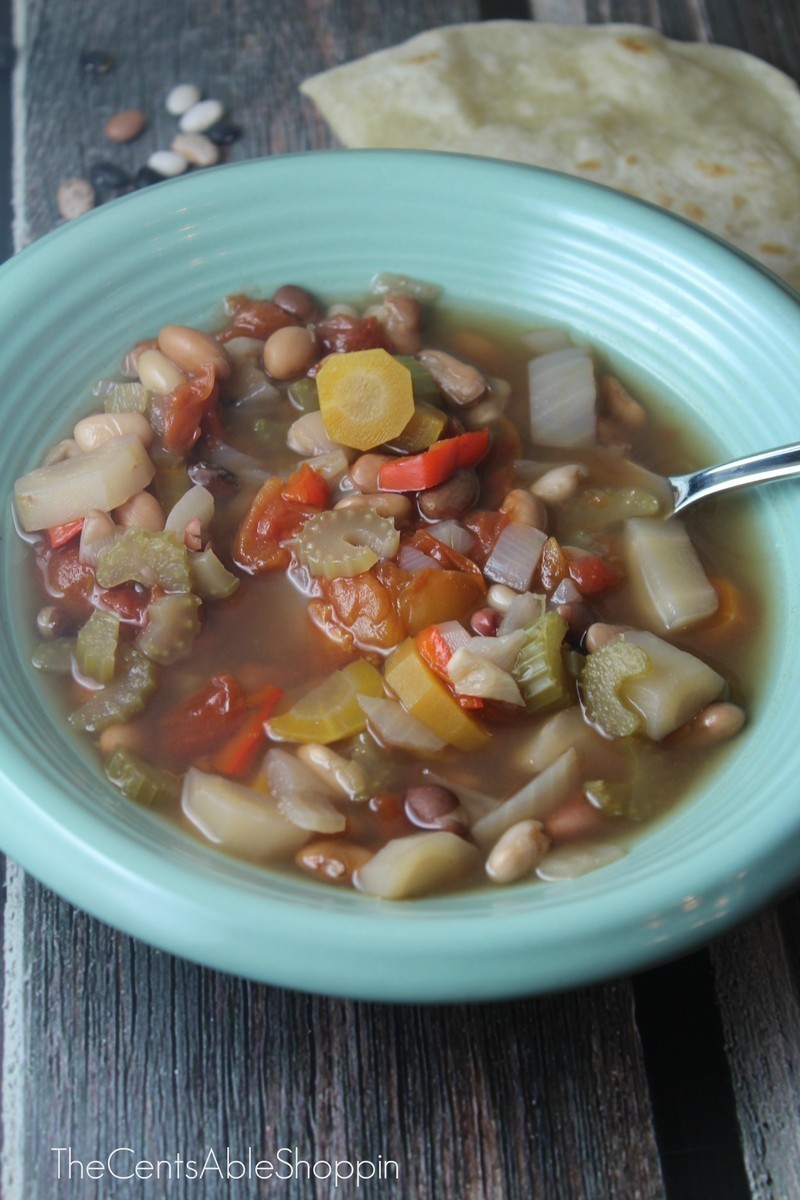 I love my Instant Pot and I love it even more when it can make dinner in a hurry, not to mention making dinner can now actually be an enjoyable thing to do!
This week in our CSA bag we had Celery, Red Peppers, and 9-Bean Soup Mix and so we we threw a bunch of stuff in the Instant Pot and had dinner ready in 45 minutes – pretty spectacular considering we had no idea what to make.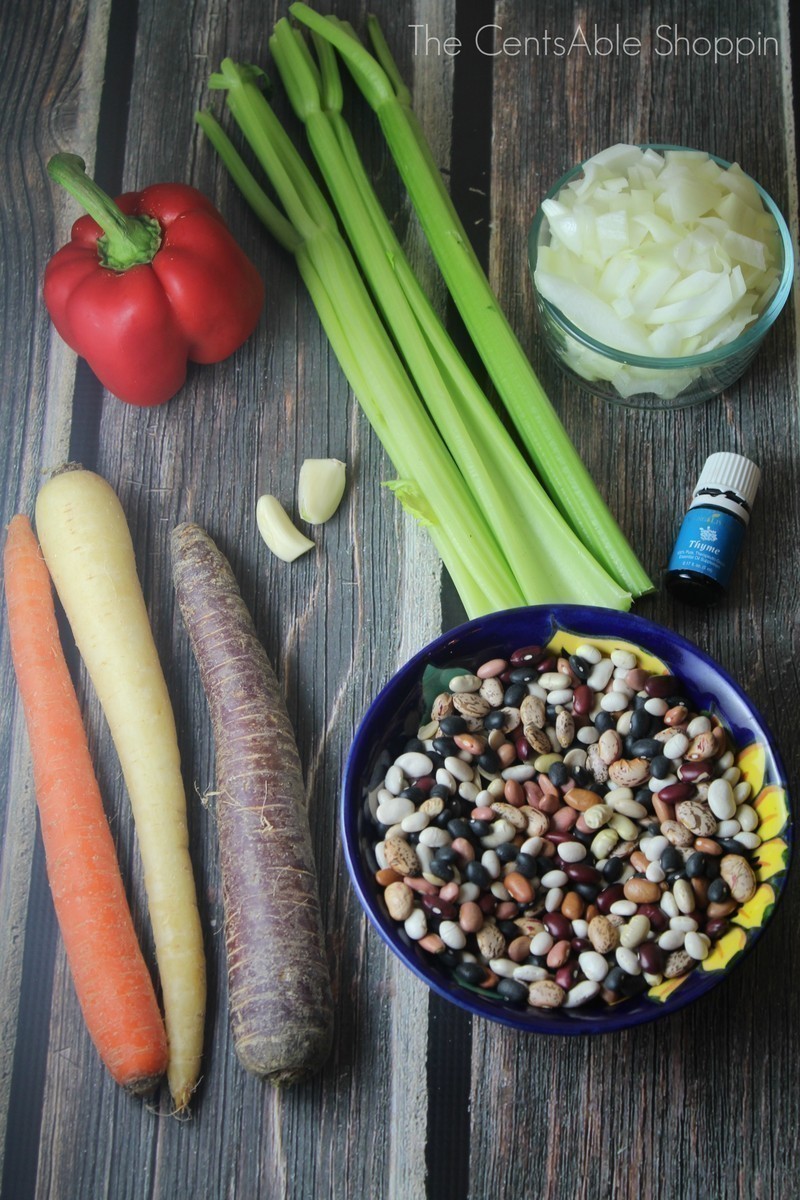 You can make 9-Bean Soup Mix in a Crock Pot but you will not be able to have it done and ready for the family in 45 minutes – it takes about 6-8 hours on low.. sorry but I don't have time for that!
9 Bean Soup
2016-02-14 11:58:27
Ingredients
8 C. Organic Chicken Broth (we use Costco variety)
One Pound of 9-Bean Soup Mix (find at most grocers for $3 - $4) a bag
1 large Onion, diced
3 Carrots, diced
1 Red Pepper, diced
1 can (15 oz) Organic Diced Tomatoes
4 stalks Celery, diced
2 Bay Leaves
2 tsp Garlic, diced
1 tsp Thyme (or, 1 drop Thyme Essential Oil)
1 tsp Rosemary (or, 1 drop Rosemary Essential Oil)
1.5 Tbsp Parsley
Salt & Pepper to taste
Optional: 1 tsp Ham or Chicken base, or a Ham Hock - it tastes just as great without either too.
Instructions
Place everything in the Instant Pot.
Set the Instant Pot on "Soup" for 35 minutes.
When it's done, let the pressure go down for a few minutes then quick release.
Take out the ham hock (if you used one) and bay leaves and serve up in soup bowls.
Notes
When or if you need a more meaty 9 Bean Soup, you can add a pound of Pork Shoulder that's diced into smaller pieces.
The CentsAble Shoppin https://www.thecentsableshoppin.com/
If you don't have an Instant Pot you can read more about why we love ours SO much.. and no, it's NOT just another appliance (as many usually say!)
This is a workhorse and we have used it every day since we have gotten it – sometimes even twice, and right now I'm contemplating buying a second one because there are times I see a need for running two at once. Crazy to say but it's the truth!