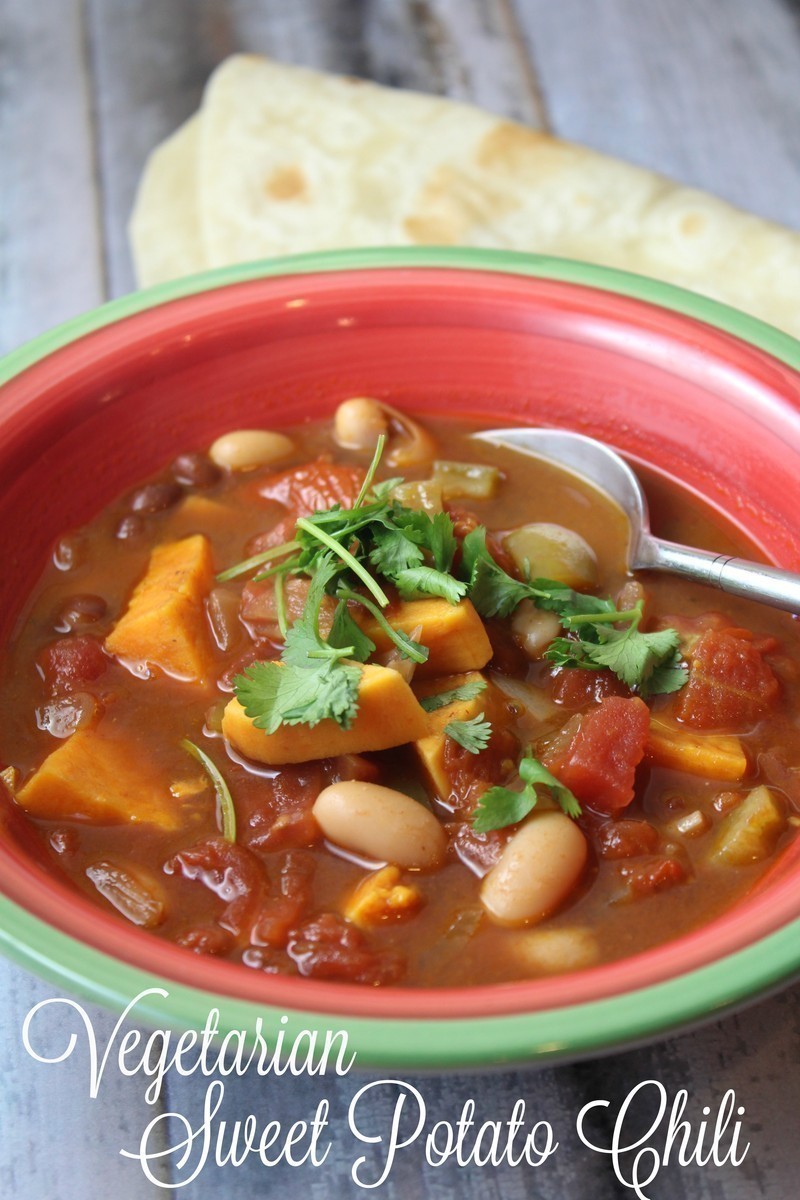 We've been using our Instant Pot almost every night here at our house… and last night was NO exception. We put together the BEST vegetarian chili I think we have ever had!
The best part is that MOST of these items should be on hand in your pantry… everyone loved it, even the kids. We ate it with the Organic Flour Tortillas they sell at Costco (the type that go on the griddle…)
… Costco has the best prices when you bulk buy Organic Canned Tomatoes and Beans, so those are always a staple in our pantry. We buy them by the case (if not a few at a time…)
Sweet Potatoes are also inexpensive there too – a ten pound bag of Organic Sweet Potatoes is just over $10. If you have an Instant Pot you can bake your sweet potatoes in just FOUR minutes on the trivet.. crazy, right?
My kids love Sweet Potatoes more than they do regular potatoes so having them in the kitchen all the time guarantees I'll always have them if we need to quickly create something for dinner.
Give this recipe a whirl and let us know how you like it!
Vegetarian Sweet Potato Chili
2016-01-23 16:12:38
Serves 6
Ingredients
1 Green Bell Pepper, Diced
1 Red Bell Pepper, Diced
1 Medium Red Onion, Diced
1 Sweet Potato, Peeled and Diced (1" pieces)
1 clove of Garlic, smashed
1 Tbsp Coconut Oil
1 tsp. Minced Garlic
1 Can Organic Kidney Beans
1 Can Organic Black Beans
2 Cans Diced Tomatoes
2 tsp. Cocoa Powder
1 tsp. Cinnamon
1 tsp. Cumin
1 Tbsp. Chili Powder
2 C. Vegetable Broth
(Salt can be added at your own discretion - we did not feel that it was necessary)
Instructions
(We're on the notion that everything is already diced..)
Turn the Instant Pot on Saute
Add the Peppers, Garlic, Red Onion and Coconut Oil and saute for 1-2 minutes.
Turn OFF the Instant Pot
Pour in the rest of the ingredients, in NO particular order
Put the lid on, and hit CHILI and set it for 15 minutes
Let naturally release or quick release on your own
Notes
Serve with Sour Cream, Cilantro or Avocado as needed.
The CentsAble Shoppin https://www.thecentsableshoppin.com/
If you are looking to incorporate more meat-free entrees this one is super – it's a hearty soup, so rich that you won't even realize there isn't any meat as an ingredient.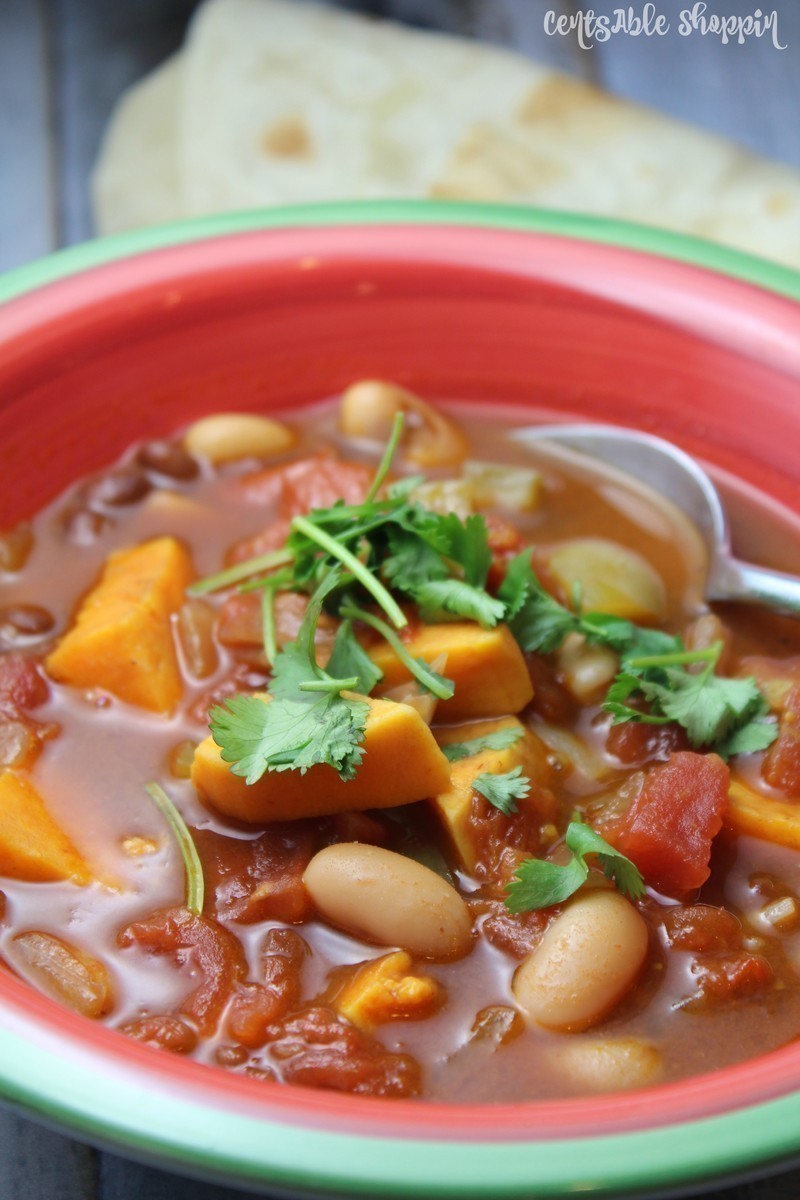 If you don't have an instant pot, it really is a whole new world of cooking… there are a few that you can find out there. There is a 6-in-1 and a 7-in-1, and we got the 7-in-1 because it takes it up a notch and
makes yogurt.
This is the Instant Pot we picked up on Amazon: Instant Pot IP 7-in-1 Programmable Pressure Cooker 6 qt.
You can also find them at Walmart (though it was just easy for us to order from Amazon as it didn't require us to leave the house!)