Atole de Vainilla is a traditional masa-based hot beverage, made easily with milk, vanilla beans, corn flour and piloncillo.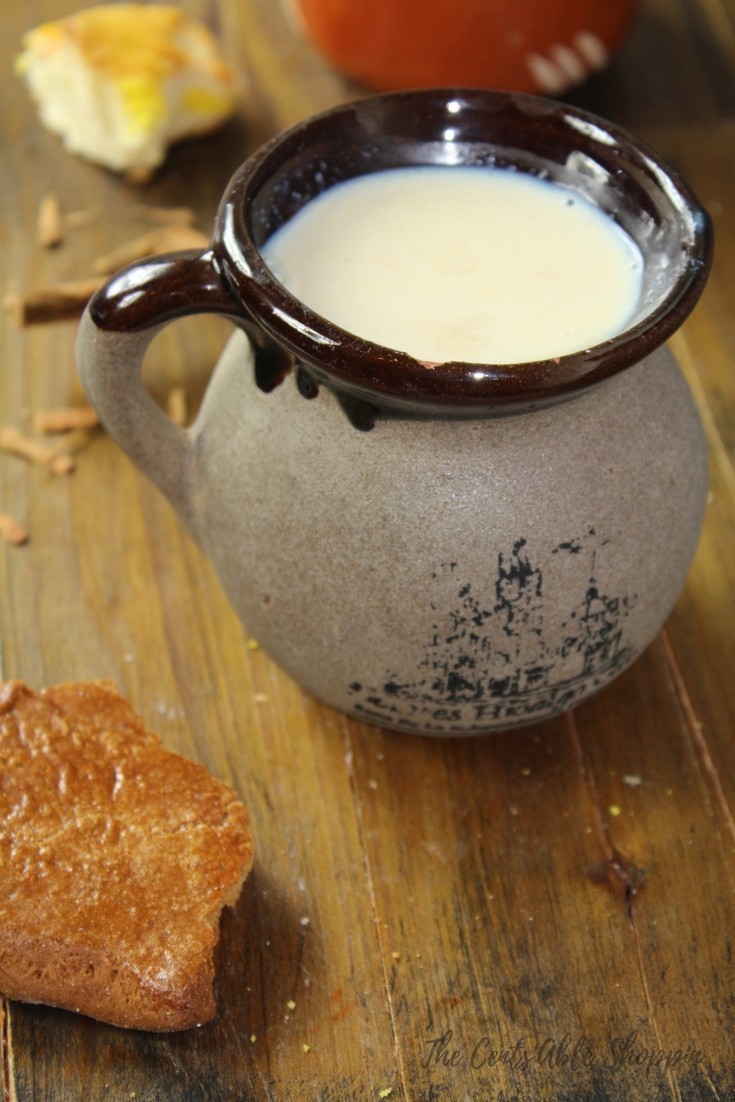 It's been a few years since we took a trip to Mexico. Despite my husband having quite a bit of family there, traveling anywhere with 7 people isn't too cost effective these days.
Thankfully places like San Luis and Nogales aren't too far, and are totally doable if you have passports for everyone. In some cases you can find atole in your Mexican supermarket. It's often served at breakfast and is often served with tamales.
Atole is a thick drink, similar to drinking the Mexican hot chocolate we know as champurrado. Much like many things in Mexico like mole, or enchilada sauce, or even tamales, there are a ton of variations. Some people add in fruit, while some use cinnamon sticks.
Related post: How to make Champurrado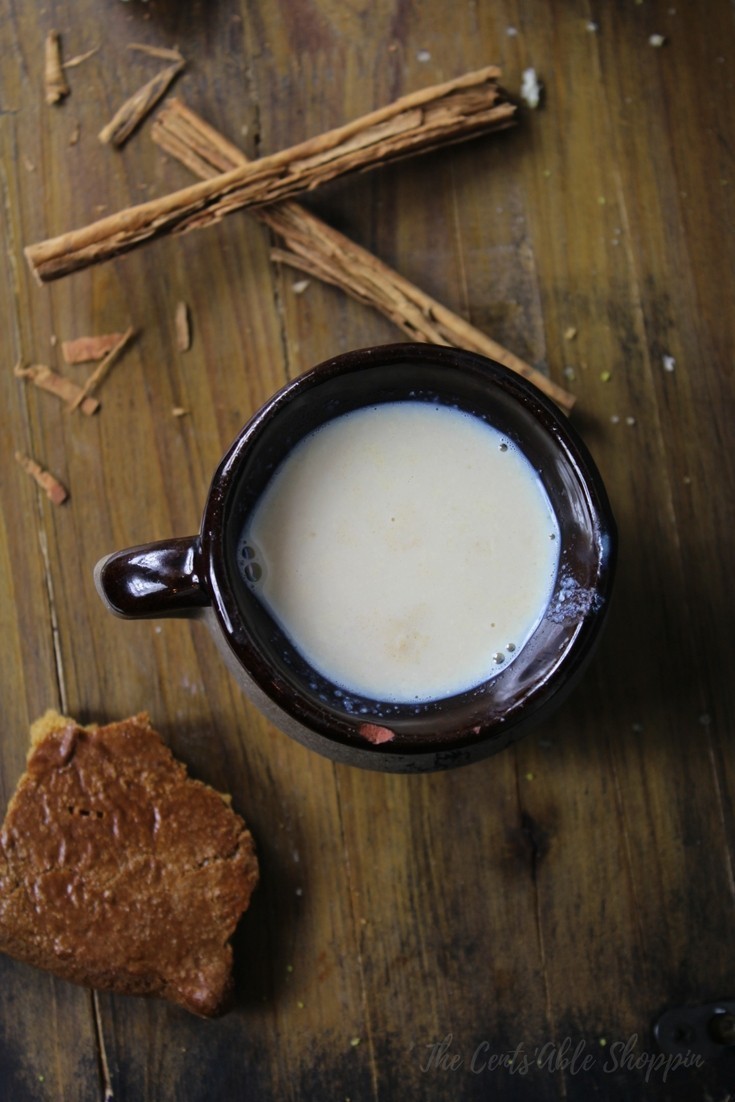 Atole de Vainilla
Pick up some vanilla beans and slice lengthwise to split the pods. Then scrape out the clumps of seeds and add to the drink. Don't miss the opportunity to save the shell of the vanilla bean and toss it in with your sugar to give it some flavor.
You might have a hard time putting the vanilla bean down. Sniff .. sniff… take a minute to pull it up to your nose and inhale deeply. It's probably the best form of stress relief out there ☺️
If you can't find vanilla pods, you can use true Mexican vanilla extract. Mexican vanilla is probably some of the best in the world and it is far from being cheap. Do not make the mistake of using the cheap vanilla extract sold here in the states. If you are in Mexico and find a lesser priced bargain on vanilla extract, be careful. The cheaper imitation version is not too safe to consume and is actually not something you should be able to bring across the border.
Many Mexican markets sell the atole packets that are thickened with cornstarch and take just a few minutes to make. If you make it from scratch with corn flour, you will never ever want to go back to the pre-made packets. It's kind of like buying green chiles in a can – just don't do it.

No Vanilla Beans?
If you can't find vanilla beans, opt for a high quality vanilla extract (we like Nielsen Massey) or, vanilla paste.
We used raw milk (unpasteurized) to whip up our Atole de Vainilla. It is full of incredible health benefits and incredibly rich and creamy. To sweeten up our atole, we use piloncillo (also known as Mexican brown sugar). You can buy piloncillo at your local Mexican supermarket, sometimes you can find it at your regular supermarket too depending on your area.
Piloncillo is a hard cone of unrefined brown sugar that's higher in molasses. It's hard to chop, so it's best to toss it in and let the heat dissolve the sugar as you stir.
How to Make Atole de Vainilla
Atole de Vainilla is a traditional masa-based hot beverage, made easily with milk, vanilla beans, corn flour and piloncillo.
Ingredients
4

C

milk

we used raw, unpasteurized

3-4

oz

piloncillo

1/2

C

Maseca

1

vanilla bean

sliced in half lengthwise and scraped out

1

cinnamon stick

substitute 1 Tbsp pure Mexican vanilla extract
Instructions
In a medium bowl, combine your Maseca with 1 C. of the milk and whisk until the corn flour is dissolved.

Pour that Maseca mixture into your dutch oven and add the piloncillo, the vanilla seeds and the cinnamon stick. Over the next 3 minutes the piloncillo should break down and dissolve into the milk.

Stir frequently and allow the mixture to thicken up on the lowest heat setting before pouring through a fine mesh sieve.

Serve warm/hot, in mugs.
Notes
If you are making this in advance, or have leftovers that you refrigerate, it will thicken up as it sits. Add a little extra milk and bring to a low heat to thin out.
Nutrition
Calories:
283
kcal
|
Carbohydrates:
42
g
|
Protein:
9
g
|
Fat:
9
g
|
Saturated Fat:
5
g
|
Cholesterol:
24
mg
|
Sodium:
106
mg
|
Potassium:
360
mg
|
Fiber:
1
g
|
Sugar:
31
g
|
Vitamin A:
395
IU
|
Calcium:
310
mg
|
Iron:
1
mg
Don't miss these delicious ways to welcome cold winter weather!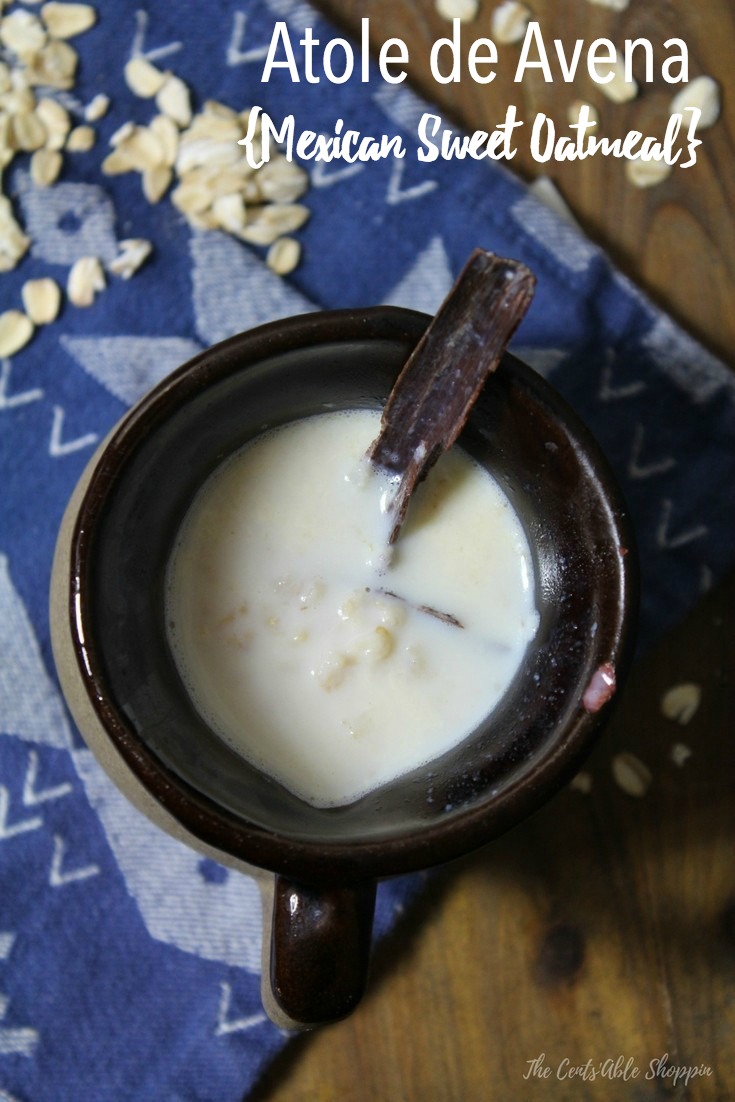 Atole de Avena (Mexican Sweet Oatmeal)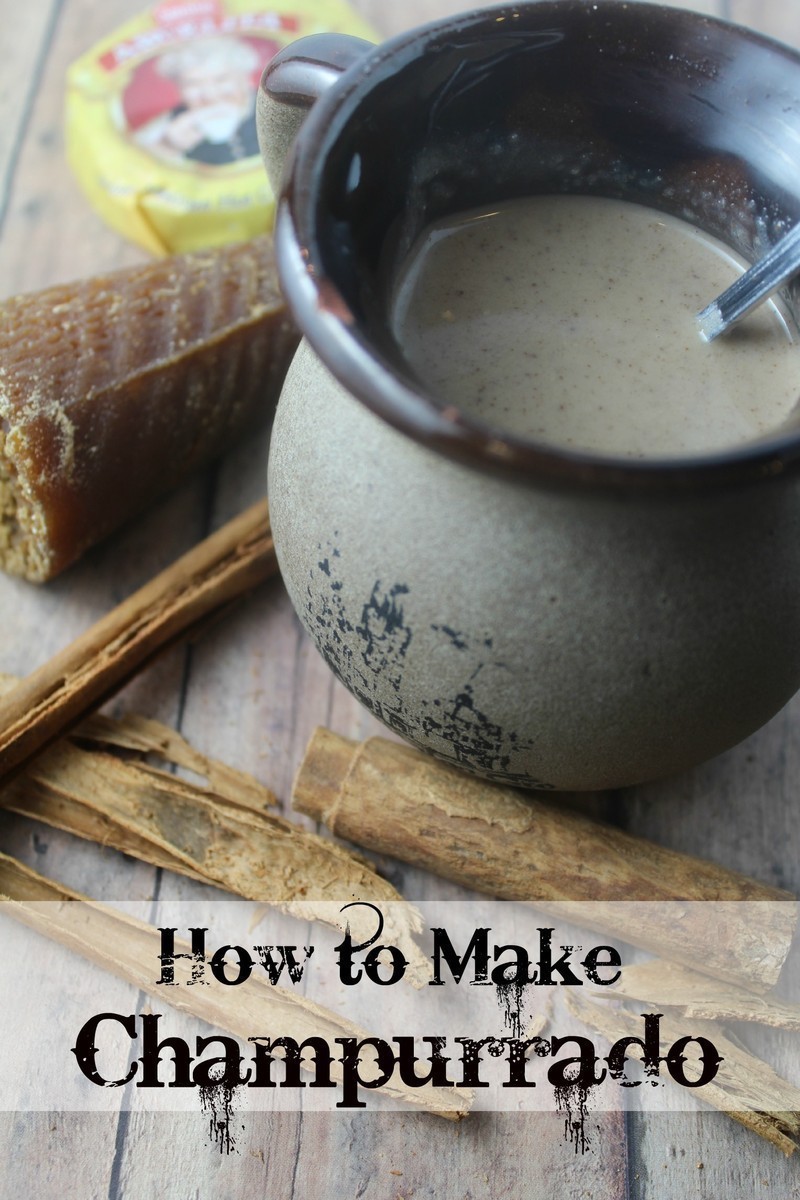 Champurrado (Thick, Mexican Hot Chocolate)