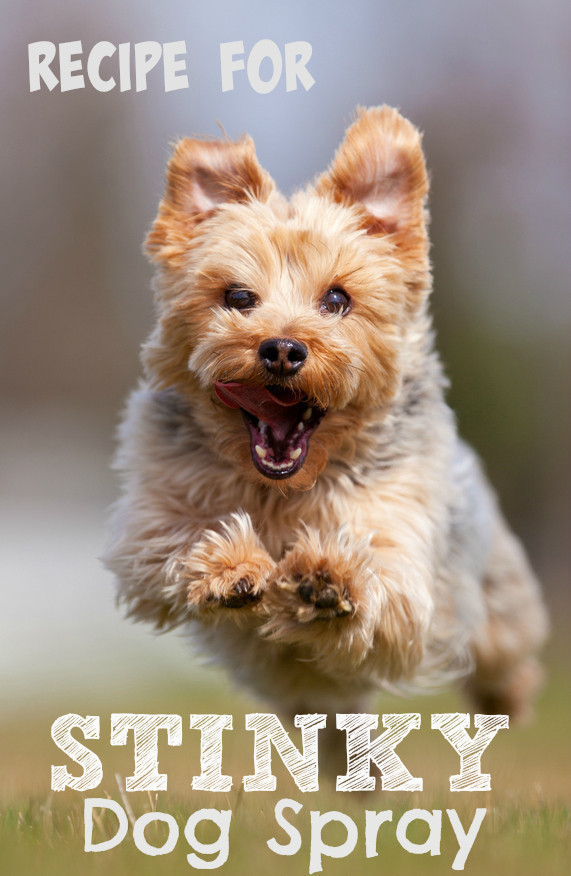 If you have a furry friend, chances are that you love them just as much as your kids – they are an extension of the family and likewise, we try to provide the best care, feed them healthy food and give them lots of exercise, attention and love.
You'll be happy to know that you can use Essential Oils on our pets much the same way that you can use them on yourself.
Essential Oils are very powerful so they should always be used mindfully and with lots of care.
If you are curious to know what to use, what to stay clear of and how much to use, see how to better use Essential Oils for pets.
Always try to keep in mind that you should use them under the same guide that you use them on yourself – and consider the size of the animal when mixing or diluting a mixture.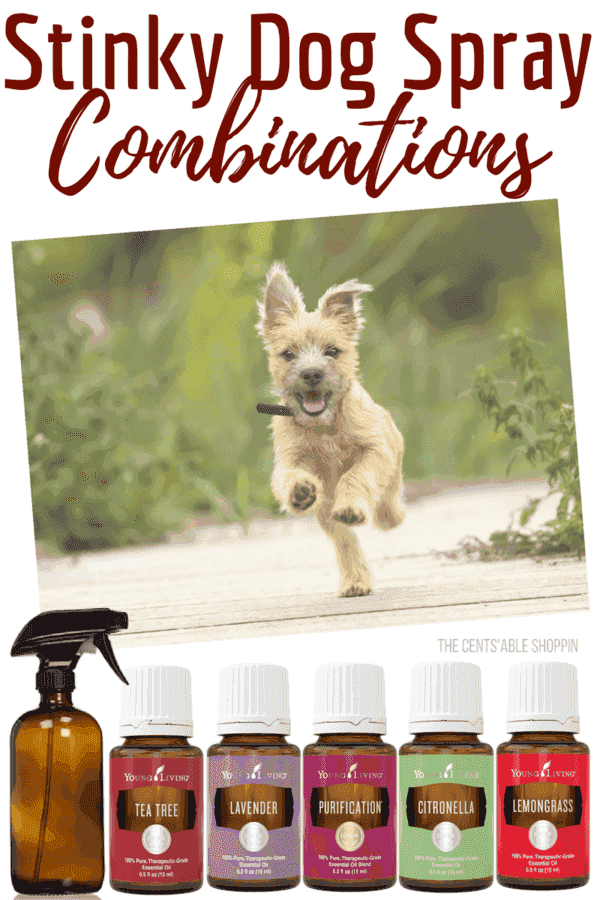 If you have a dog that loves to play outside, run and jump around, chances are they might get the Stinky Doggy Smell.
We put together a great mixture you can spray on the dog and on the sheets, sofa and anything that holds that icky smell… without having to rely on more toxic, commercial products that can actually be incredibly harmful for pets.
Just like humans, pets can be vulnerable to toxins around the home.
Since pets are smaller, they are closer to carpets, garage floors, lawns and restricted spaces which may harbor chemical and pesticide residues. Their natural curiosity, coupled with a lack of awareness about toxic hazards, make them more likely to encounter substances harmful to their health.
Animals also have faster metabolisms and smaller lungs than we do. Their bodies have to work harder to try and eliminate these toxins. Not only are they processing these chemicals at a faster rate, they are also breathing them in more rapidly.
Thankfully, there are many alternatives to taking care of your pets that are better for their health. This stinky dog spray is one of the best ways to make an economical spray for better smells without sacrificing their (or your) health.
Stinky Dog Spray
You'll always want to mix your essential oils to store in glass spray bottle. If you prefer a smaller spray bottle you can pick up Small Brown 4 oz. Glass Bottles HERE on Amazon.
Looking for other pet spray recipes? Here are a few to keep handy:
Pet Freshener Spray:
15 drops Lavender Essential Oil
15 drops Purification Essential Oil
Mix with 16 oz water in a glass spray bottle
Critter Tamer:
10 drops Lavender Essential Oil
10 drops Citronella Essential Oil
12 drops Lemongrass Essential Oil
8 drops Tea Tree Essential Oil
Mix with 16 oz water in a glass spray bottle
Dogs get pestered by critters outside just as much as we do – so spray liberally and often to keep them away.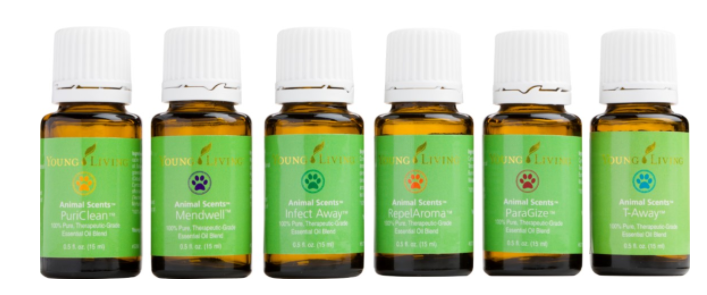 Young Living also has a full line of animal specific products, too.
We recommend and use Young Living Essential Oils – they provide generous support and an extensive network of resources to help you learn about essential oils, not to mention a great way to get started with them if you are new.
Read more about their essential oils and promotions here.
Disclaimer: These statements have not been evaluated by the Food and Drug Administration (FDA). These products are not intended to diagnose, treat, cure, or prevent any disease.
Related Posts: