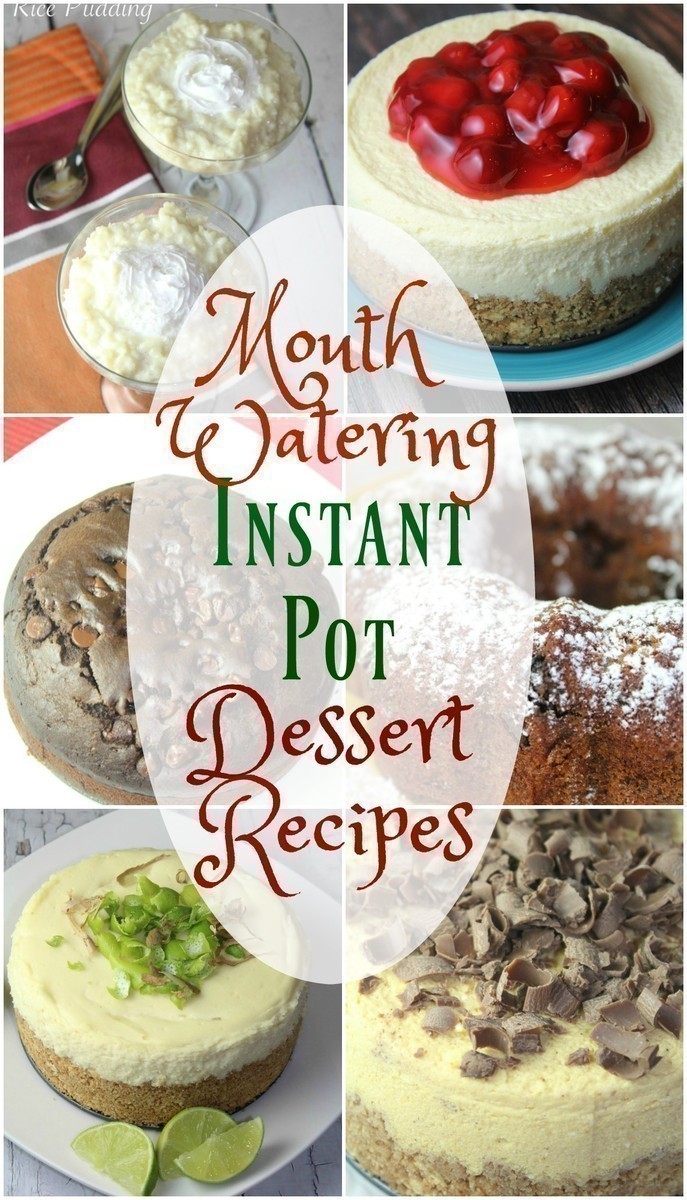 If you have an Instant Pot, chances are you may initially think of all those nice, hearty meat and potato meals you can cook up in there…. a whole chicken, pork roast, even meatballs – soups and even potato dishes.
Did you know that your Instant Pot can be one of the best ways to cook up your favorite dessert? You probably had no idea – unless of course you have come across Cheesecake recipes for the Instant Pot, or even Rice Pudding on Pinterest.
You can even make cake in the Instant Pot, too – and while you will need a springform or a bundt cake pan, it's a great way to prevent the house from heating up in the middle of the summer. Here in Arizona, that's huge – who wants to heat up the house when it's already 115 outside? Not me.
When making desserts in your Instant Pot, it's important to remember that you will need to use the Pot in Pot method – a springform pan or a bundt cake pan (or, your choice of pan) on the trivet, with 2/3 – 1 C. water.
When your cheesecake or cake are done, you might see some condensation on top – and that is normal (so don't freak out!) – once you remove the dessert and let cool that condensation will either absorb or evaporate leaving you with a delicious treat.
Here are 6 Dessert Recipes you can make in your Instant Pot:
Checkout more recent Instant Pot Recipes HERE.. and HERE.
Have an Instant Pot & looking for the best accessories? We rounded up the BEST Instant Pot Accessories to have for Instant Pot Owners!
We also mentioned 15 things you NEED to know about your Instant Pot if you just purchased one.