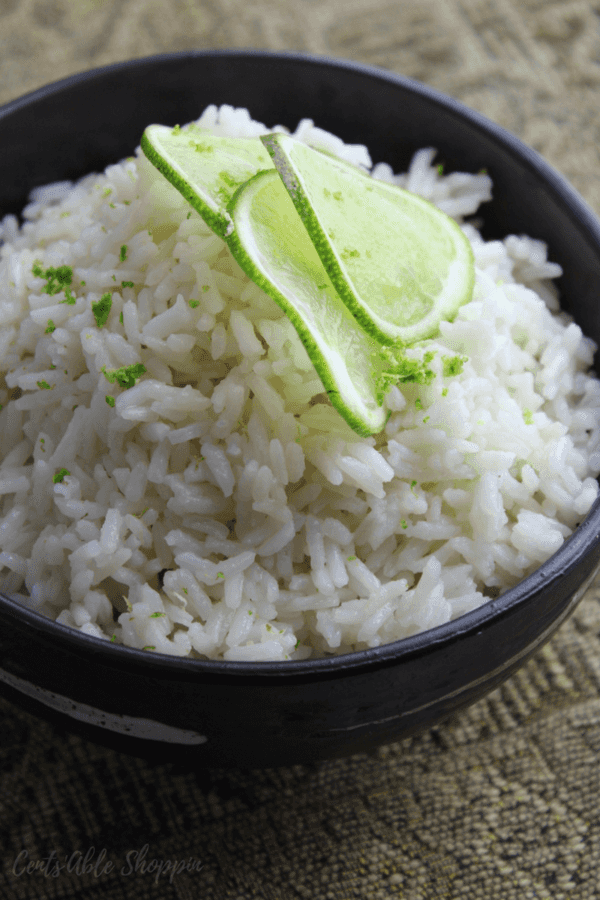 Having an Instant Pot has been nothing short of life changing for our kitchen – and chances are, you have heard of this pot or you own one yourself.
It's one of the best appliances you could have as part of your kitchen repertoire especially during a long, hot summer -push over those crock pots and make some space! Who wouldn't want something that cooks up delicious food in a fraction of the time?
The Instant Pot is my go-to for everything from chicken noodle soup to tamales, basic brown rice, and even pasta.
We've used it to make mole, ancho chile chicken, and even vanilla rice pudding. It has a permanent space on my counter top and can help me look like a chef in my own kitchen.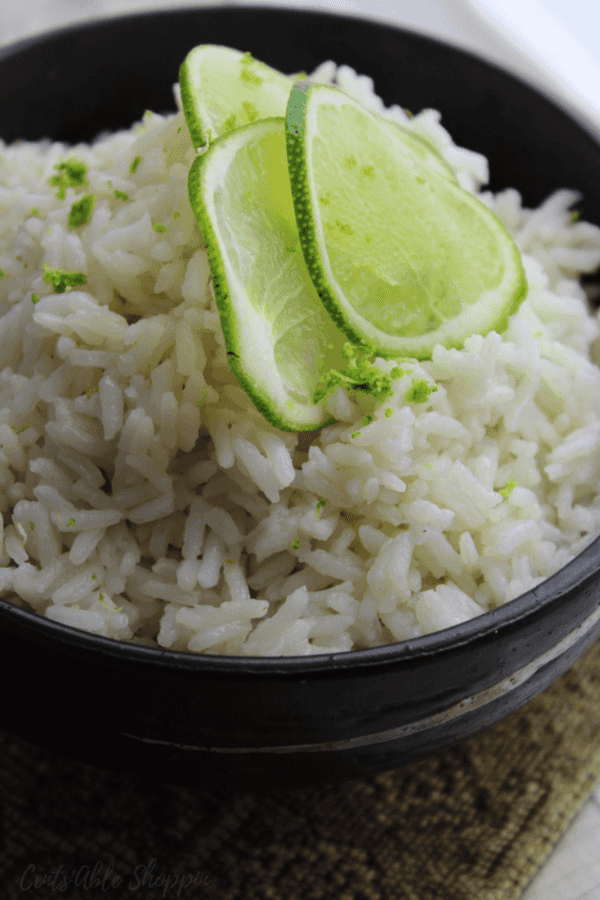 One of the best things to cook up in the Instant Pot is basic rice – white rice cooks in just 7 minutes with a few simple ingredients to come out perfect every time. Start by combining coconut milk with water and rice in your Instant Pot, top with a little butter, then cook for just 7 minutes on high pressure.
When the rice is done, release the pressure and go a step further ~ we took our bottle of Cardamom Vitality Oil from Young Living and added 2 drops to the rice to give it some extra flavor. It's SO good!
Instant Pot Coconut Lime Cardamom Rice
Savory coconut rice with a dash of cardamom made in mere minutes in your Instant Pot!
Ingredients
Instructions
In your Instant Pot, add the rice, coconut milk, water, butter and cane sugar.
Place the lid on the Instant Pot, close the valve and set the pot for 7 minutes at high pressure.
Once the pot beeps done, release the pressure, and add 2 drops of Cardamom Vitality Essential Oil, stir to combine.
Garnish with freshly sliced or grated lime peel before serving.
https://www.thecentsableshoppin.com/instant-pot-coconut-lime-cardamom-rice/
Vitality Essential Oils are labeled for use in cooking or baking, per FDA requirements.
They are amazing to add to baked goods like breads, and muffins, but are also wonderful to add to hot beverages, too! Find out what oils we use in our kitchen and to help us take care of our family.
If you like this recipe, you may also want to see these:
Brazilian Cheese Puffs (Gluten-Free)