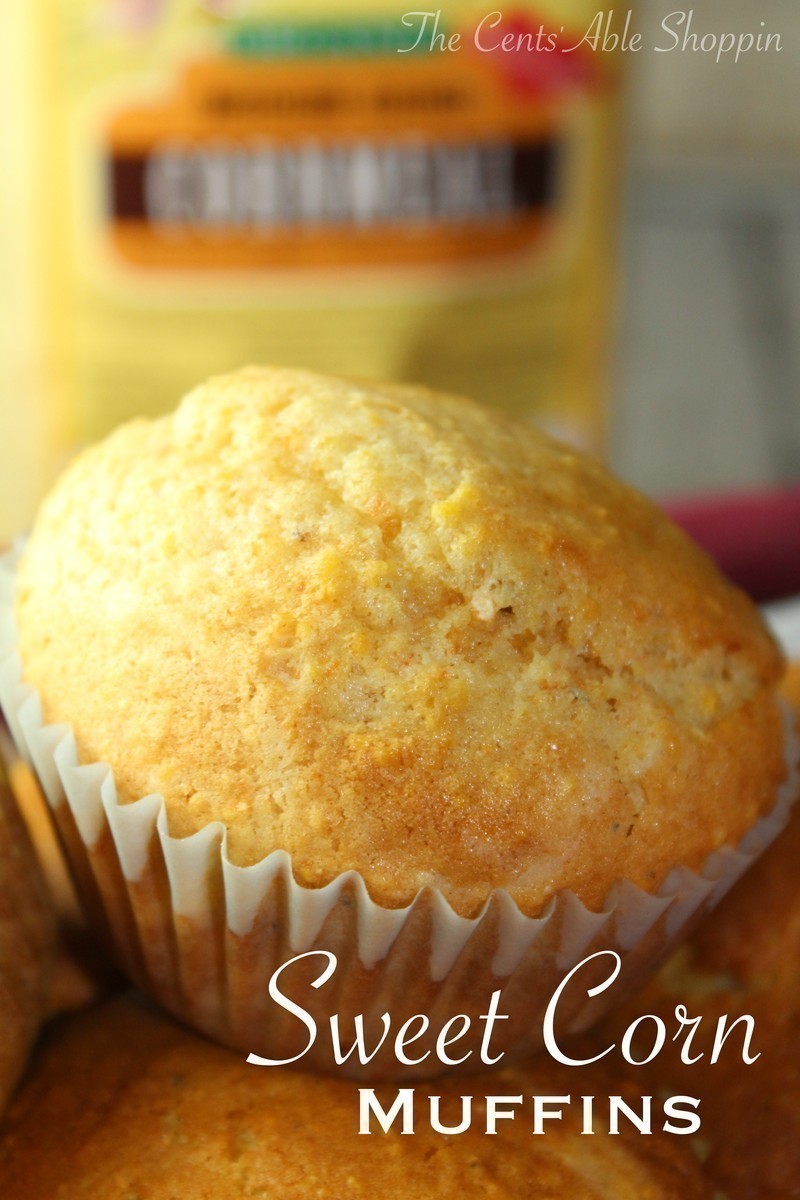 If you love to make lots of soups and stews, Muffins are a great addition (next to biscuits, of course!) They can be great to add to your child's lunchbox too – and corn muffins are always perfect, no matter what time of the year.
You can make these at the holidays but they are also just as good all year round. This recipe is one that we rely on religiously – nothing else has ever compared to these. These are light and moist and not dry and crumbly like other corn muffin recipes.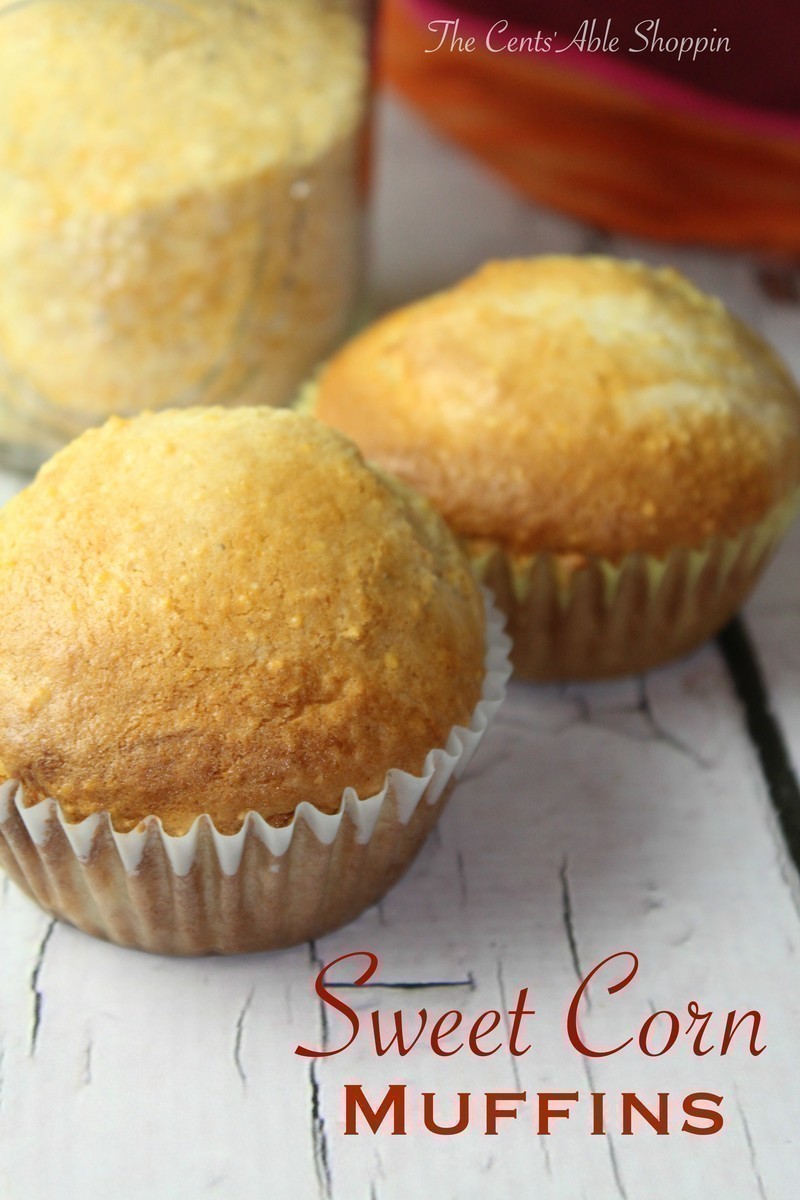 Plus, they are made from scratch and that's just so much better than buying in store. If you stock up on Cornmeal in bulk like we do (it's a pantry staple we HAVE to have all the time).. make sure you get the Organic Cornmeal... I wouldn't buy less.
These are so incredibly EASY to make too – if you have to go to a potluck or, church fellowship they are great to take – always well loved and one of those comfort foods that is really enjoyed by everyone.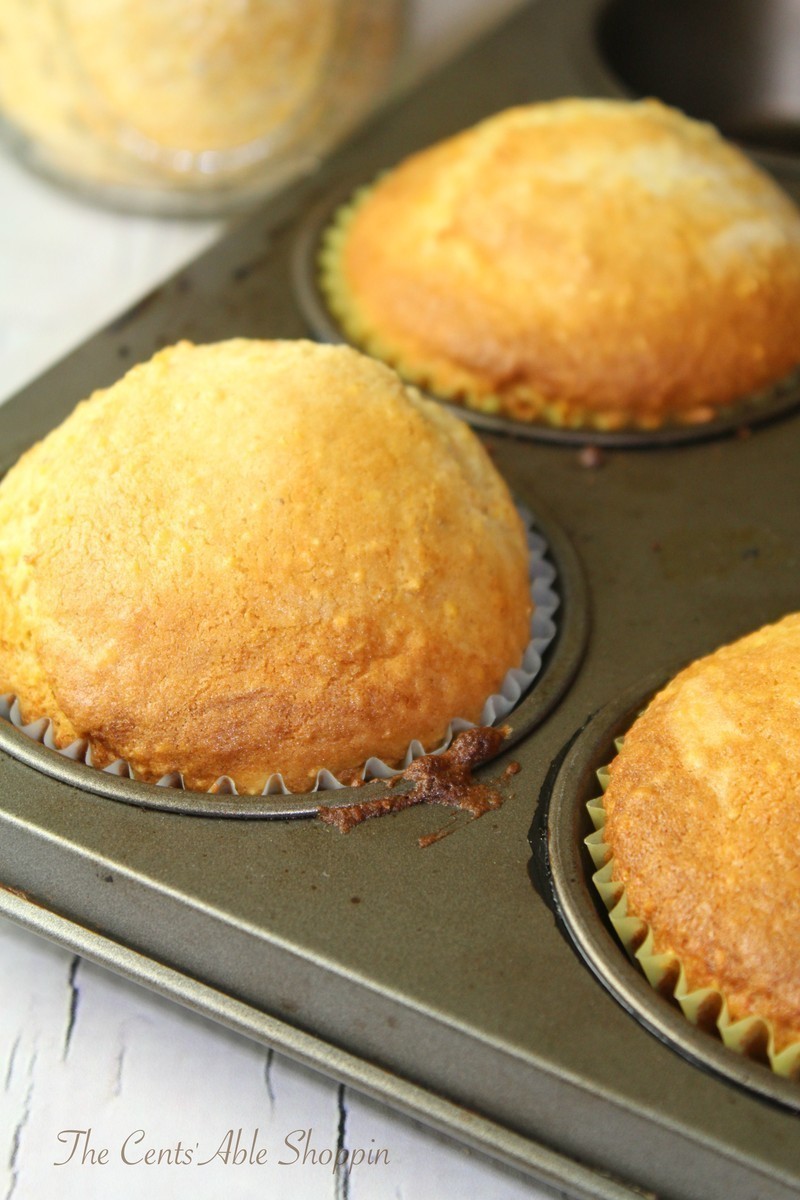 The Original Recipe calls for Sour Cream in these muffins, but instead of using Sour Cream we use our own Homemade Greek Yogurt (which makes them turn out just as amazing). If you don't make your own yogurt it's relatively simple to do – you can see our last post.
Sweet Corn Muffins
2016-04-03 12:07:18
Ingredients
2 C. All Purpose Flour
1 C. Cornmeal (we use Bob's Red Mill Organic)
1 1/2 tsp Baking Powder
1 tsp Baking Soda
2 large Eggs
1 C. Granulated Sugar (we cut it back to 3/4 C.)
8 Tbsp Butter, melted
3/4 C. Greek Yogurt (or, Sour Cream)
1/2 C. Whole Milk or Half and Half
Optional: 1 c. Corn Kernels (frozen or canned, but drained well)
Instructions
Combine Egg, melted Butter, Sugar, Yogurt, and Whole Milk and milk until well blended.
Add the Flour and Cornmeal & mix just until blended.
Then, add the Baking Powder & Baking Soda and combine well.
Fold in the corn kernels (if you are using them).
Divide the batter evenly in 12 muffin cups/muffin pan - do not flatten, and fill 2/3 full... keep the rest for a second tray (we had 15 in total) or fill up some mini muffin cups for your smaller kids.
Bake for 18 minutes at 400 or until just starting to brown - don't overbake!
Watch closely to ensure they don't get too brown - serve them warm with butter or honey.
Notes
Keep leftovers in an airtight container and reheat as needed.
Adapted from Chew out Loud
The CentsAble Shoppin https://www.thecentsableshoppin.com/
These muffins would be super with any of these soup recipes: