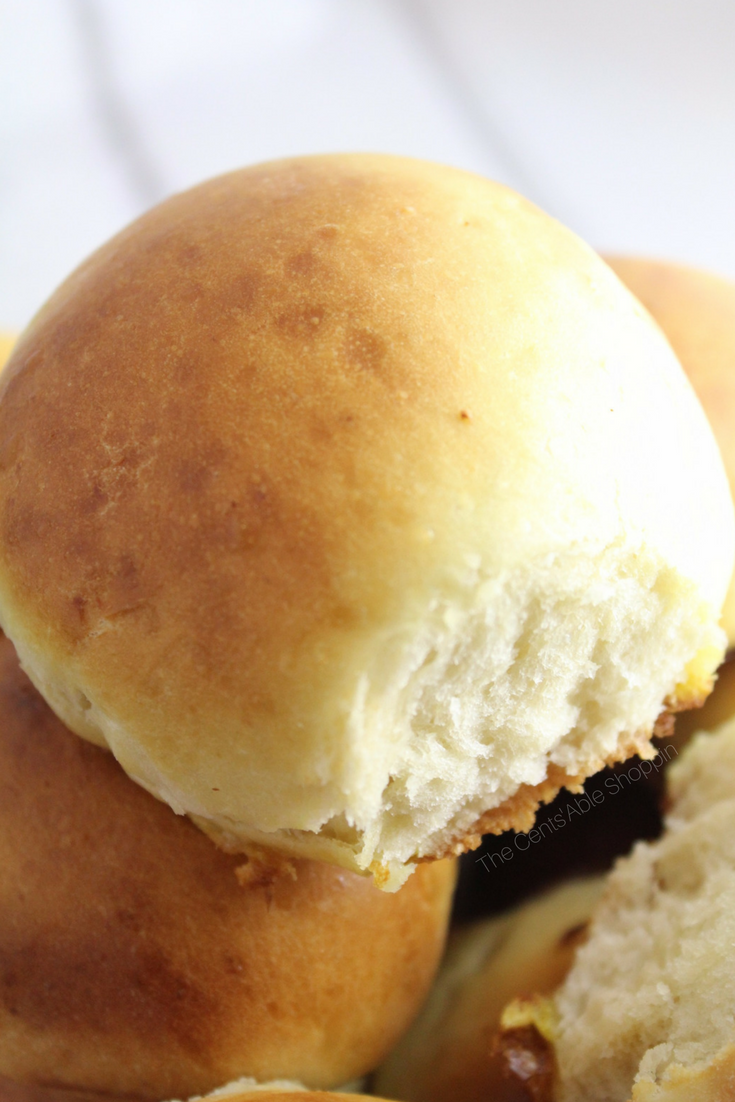 If you are looking for a hamburger bun recipe that's incredibly easy, super delicious and doable for last minute Sloppy Joe's that require a 'bun' – look no further.
Who doesn't love a great Sloppy Joe recipe? Thanks to our Instant Pot we can whip up our own Homemade Sloppy Joes in a matter of minutes. But… aye, when your kids all agree to agree on dinner (Sloppy Joes) you need to have a hamburger bun to pile the Joes on .. right?
You can pump out these buns easily and quickly and they taste fabulous – the smell of fresh, soft bread wafting from your oven will have the family wondering what you are cooking. The recipe makes a dozen regular size or, 15 if you make them just a bit smaller, giving you enough for hungry bellies plus a few for leftovers should you have to take lunch to work the following day.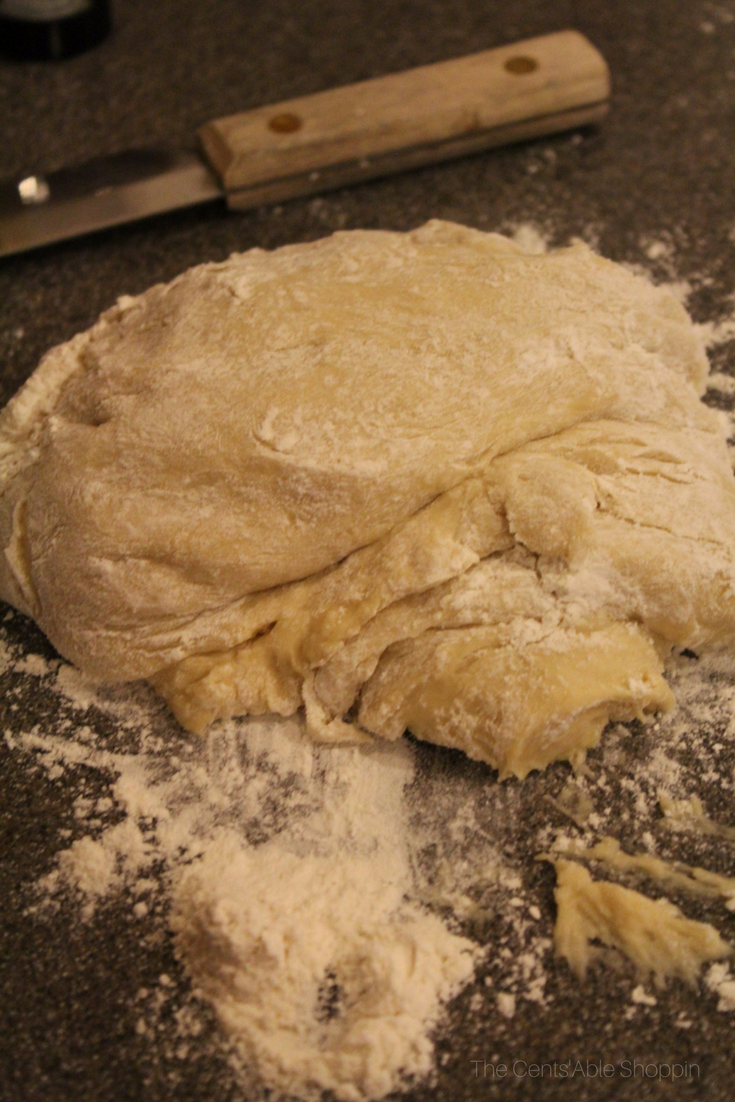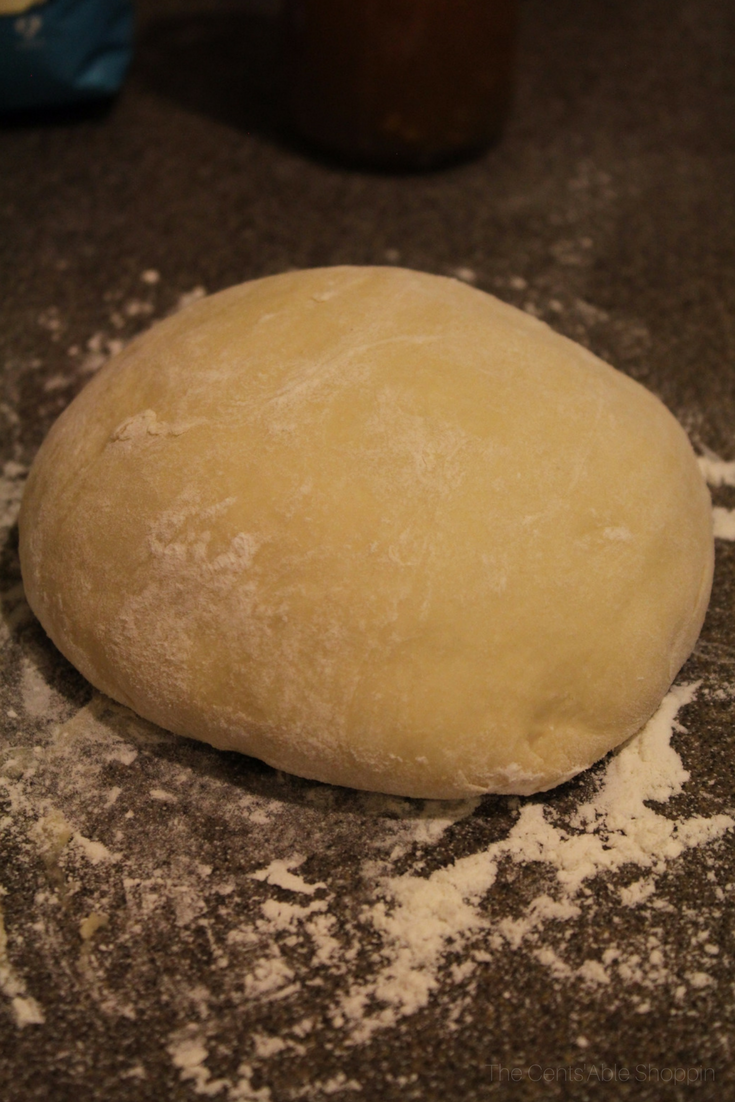 Start by combining your yeast and water in a mixing bowl and allow to sit for 5-7 minutes – the mixture should get frothy on top (if not, then toss your yeast and start over). Slowly add the rest of the ingredients with the exception of the egg wash, and using your dough hook, mix just until the dough starts to pull away from the sides of the bowl (2-3 minutes).
Throw some flour on your counter, and remove the dough from the mixer – toss on the flour and knead the dough until soft and elastic. I like to form mine into one large ball.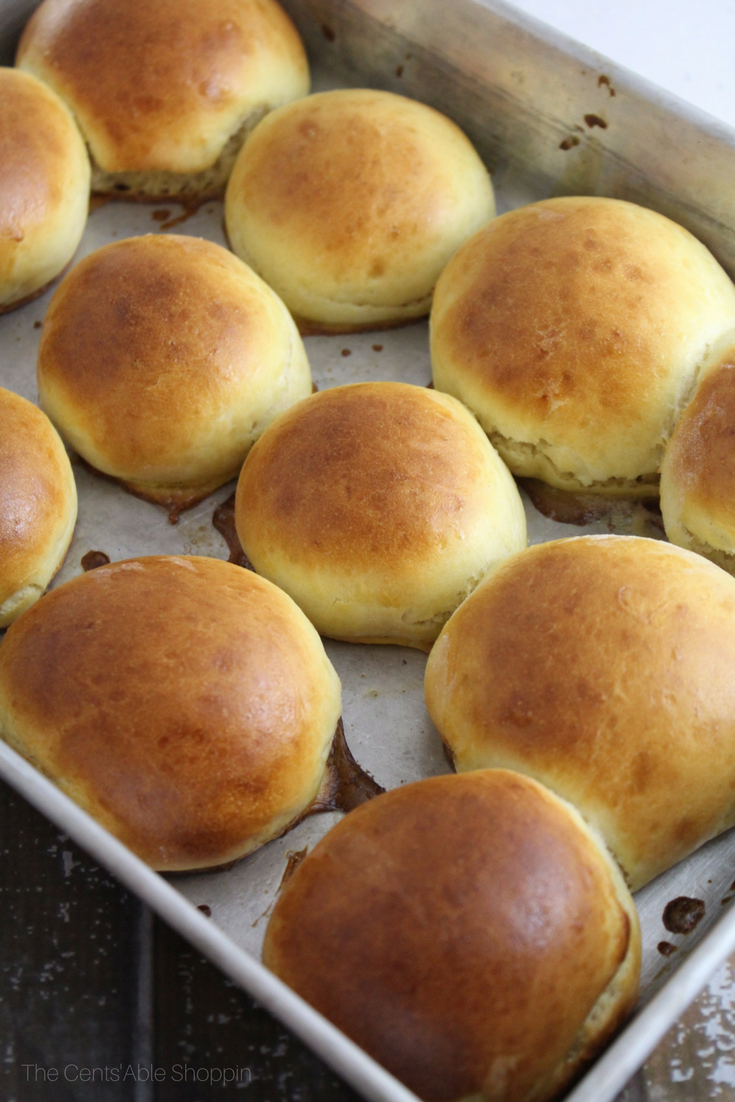 Grab a baking sheet or large rectangular baking pan and grease well, set aside. Divide your dough into 12 equal portions – I like to pull the tops over and pinch on the underside, then lay on your baking sheet/pan seam side down about 3-4 inches apart. Continue until you have exhausted your dough.
You may get anywhere from 12-15 rolls depending on the size of your portions.


Quickly brush the rolls with egg wash and then bake for 10-15 minutes for soft, pillowy hamburger buns – ten minutes will score you a more golden color while fifteen minutes will get you a darker hue, though both are still very soft.
Super Soft 45-minute Hamburger Buns
A foolproof recipe for soft homemade hamburger buns made in just 45 minutes!
Ingredients
2 Tbsp Active Dry Yeast
1 C. + 2 Tbsp Warm Water (105 - 115 degrees F)
1/4 C. Granulated Sugar
1 Egg, slightly beaten
1/3 C. Extra Virgin Olive Oil
1 tsp Salt
3 1/2 C. Organic, Unbleached All Purpose Flour
1 Egg Yolk + 2 Tbsp Milk (for the egg wash)
Optional: Sesame Seeds OR Kosher Salt
Instructions
Heat your oven to 425 degrees F.
In your KitchenAid, mix the yeast and warm water until dissolved - allow to sit for 5 minutes to proof (it should get frothy).
Add the sugar, oil, egg, and salt - stir just until combined.
Add the flour, and mix on low - once it is blended, continue to mix with your dough hook until it pulls away from the sides (2-3 minutes). Turn out on a lightly floured surface and knead (by hand) for 2-3 minutes - you might need to add more flour.
The dough should be soft and elastic - divide into 12 equal portions and shape each into a smooth ball. Pull the seams down to the bottom to make the tops very smooth.
Place the rolls seam side down, and 3-4 inches from each other on a greased baking sheet.
Cover with a tea towel or, lightly greased plastic wrap. Let sit for 10-15 minutes or until larger in size.
Uncover and brush with the egg wash mixture. Sprinkle with sesame seeds or kosher salt (on the tops).
Bake for 10 minutes to see them turn nice and golden. OR, opt for 15 minutes for a dark, rich color (still a very soft roll!)
https://www.thecentsableshoppin.com/super-soft-45-minute-hamburger-buns/