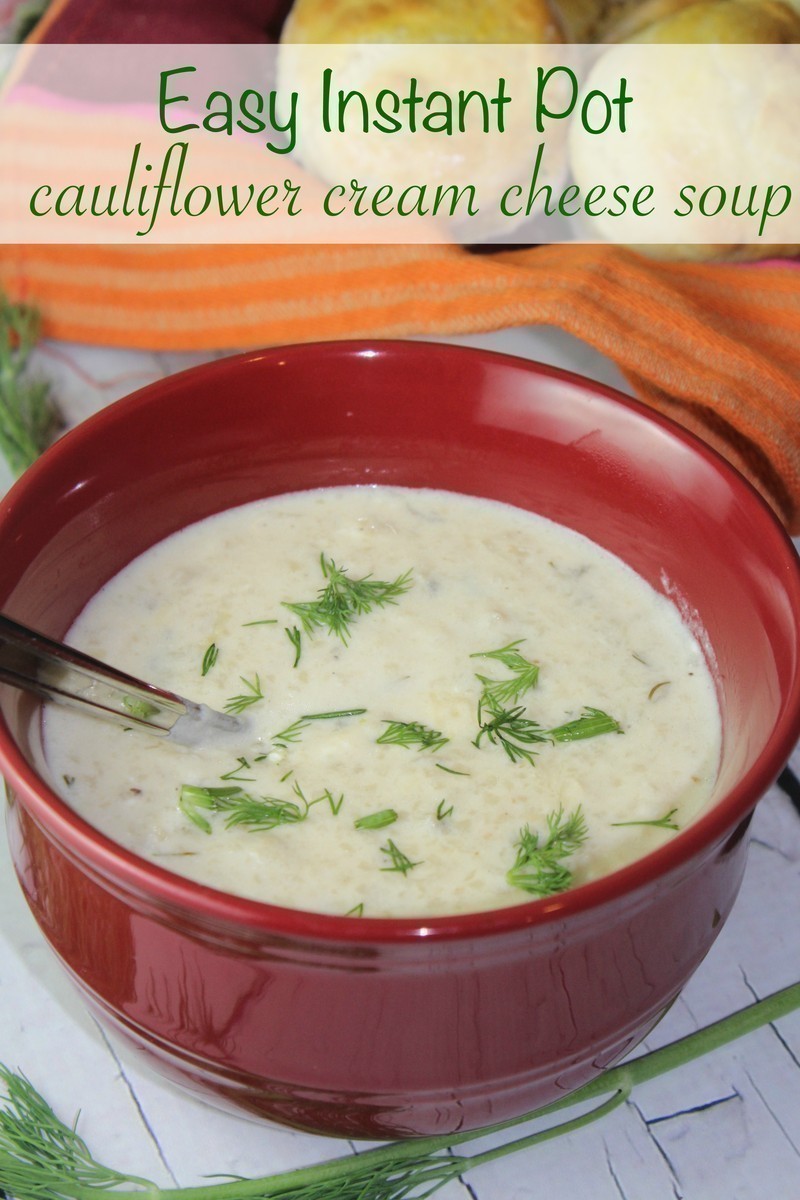 Do you love Cauliflower? It's one of the best items to have too much of ~ not only can you cut it up and give it to the kids for snacks or school lunches, it's great roasted (LOVE!), and even better is Cauliflower Rice.
It's a popular item in CSAs here in Arizona in March because it's in season. One of the BEST ways to use your Cauliflower is to make soup – and I'm not sure about you but we can do soup ANY time of the year.
Soup is easy – great for leftover lunches, can be the perfect item to take to a fellowship lunch at church, and if you really want to get my thoughts on soups, they are my favorite item to make in our Instant Pot simply because they are easy.
Provided you have any of these Healthy Pantry Staples on hand, you can easily throw together ANY kind of soup, ANY time, and everyone is happy.
We scored Cauliflower the last few weeks in our CSA, and while the kids love taking it in their lunchbox, my older two think it's even better when it's made into soup. And when kids love it, then you know it's a keeper.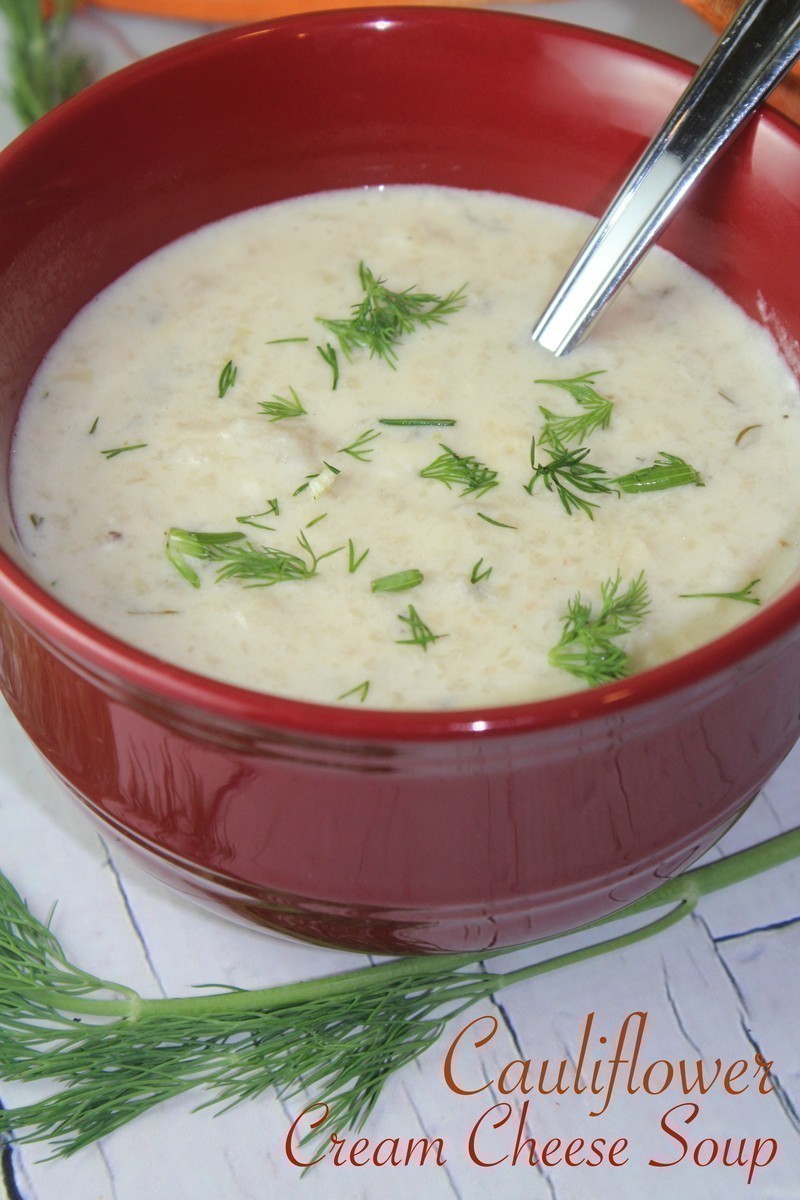 Start by grating a head of Cauliflower in your Food Processor – – don't go overboard because you don't want it to be too mushy!
Combine the Cauliflower with your butter, onion, seasoned salt, fresh dill and then steam in broth and milk, along with cream cheese – it'll taste almost like the Potato Cream Cheese Soup from Panera… but MUCH less carbs!
The dill makes a wonderful addition!
Even better, you can have it ready in less than 30 minutes – serve up with these Greek Yogurt Biscuits and you have a really nice meal that's kid friendly, too!
Easy Instant Pot Cauliflower Cream Cheese Soup
2016-03-30 12:49:14
A low carb alternative to Potato Soup that is PERFECT with fresh dill!
Ingredients
1 head of Cauliflower, cut into large pieces
1/2 Onion, diced
2 Tbsp Butter (not margarine)
3 Cloves Garlic, minced
1 Tbsp fresh Dill, chopped
1/2 tsp Seasoned Salt
Pepper to Taste
2 Tbsp Water
1 3/4 C. Chicken Broth, divided (1 1/2 + 1/4 C.)
2 C. Milk (we used Raw but avoid using 2% or anything less)
2-3 Tbsp All Purpose Flour
8 oz Cream Cheese (avoid low fat)
Instructions
Grate your head of Cauliflower in the food processor -- you should have around 3-4 C.
In the Instant Pot, turn on the Saute function and add Onion, Garlic, and Butter, along with Cauliflower.
Add seasoned salt and fresh dill and stir until well coated - let cook 4-5 minutes stirring frequently.
Add 2-3 Tbsp Water and put the lid on the Instant Pot. PUSH the STEAM function for 2 minutes.
Once the steam function is done, release the pressure, and add Chicken Broth (1 1/2 C.) and Milk. Then take the 1/4 C. Chicken Broth and mix with 3 Tbsp Flour until thick - pour into the Instant Pot stirring frequently to combine.
Add pepper as needed, then add cut Cream Cheese into cubes and add to the pot.
Whisk to incorporate and then turn off the Instant Pot and let the flavors blend as the soup thickens - just 5-7 minutes.
Notes
Serve up with fresh dill and a salad, OR Homemade Greek Yogurt Biscuits.
Adapted from Iowa Girl Eats
The CentsAble Shoppin https://www.thecentsableshoppin.com/
Checkout more recent Instant Pot Recipes… see 10 Reasons why we invested in an Instant Pot, and find the BEST Instant Pot Accessories to have for Instant Pot Owners!