Do you know what I love having on hand at home? Everything to make biscuits. I love biscuits. My kids love biscuits…. my boys especially. They can eat 2-3 at a time. Which really doesn't make a batch last too long!
Homemade Greek Yogurt Biscuits are great with soup… they are perfect for breakfast and they are just plain great with a little honey and butter for a snack.
If you love making biscuits or having them at home for the same reasons, then give these a try – you won't be disappointed!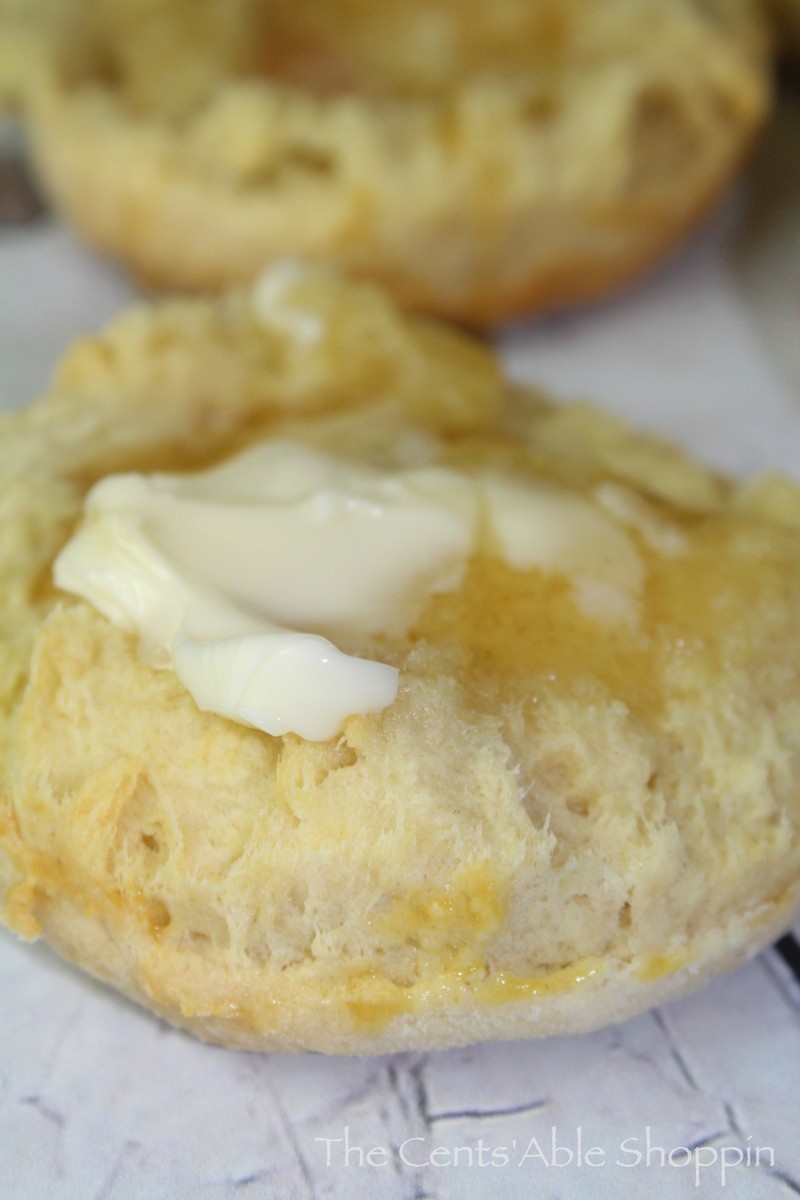 We stocked up on flour last week and have enough to last us a few months – we prefer to use Bob's Red Mill Organic All Purpose Flour. It's PERFECT for this recipe. We also use our own Greek Yogurt instead of buttermilk (although you could use Whey, too!) But we had plenty of yogurt so we gave that a try too.
Best decision ever!
The Biscuits smelled amazing. They puffed up perfectly and even the kids we had over to play helped take care of eating them up before they went home.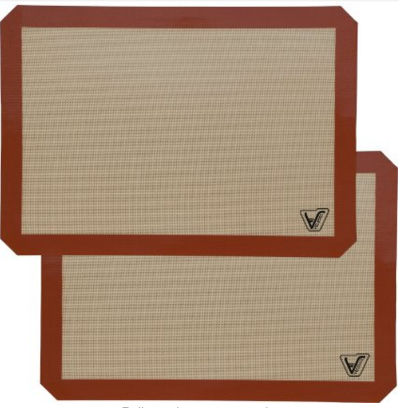 We prefer using Baking Mats instead of aluminum foil – we try to stay away from using aluminum foil in our cooking (and just in general). You can pick up a set of baking mats on Amazon HERE for a great price.
They are really easy to clean and essential if you do a lot of baking… I could not bake without them.
Greek Yogurt Biscuits
2016-03-24 17:25:39
Ingredients
3 C. Bob's Red Mill Organic All Purpose Flour
1 Tbsp Granulated Sugar
2 1/2 tsp Baking Powder
1/2 tsp Baking Soda
3/4 C. Butter - Cold, cut into pieces
3/4 C. Greek Yogurt (we used plain)
1 large Egg (well beaten)
3 Tbsp cold Water
1 large Egg (beaten - to brush on the biscuits before baking)
Instructions
Preheat the oven to 400 degrees F.
In your KitchenAid, combine the flour, sugar, baking powder, & baking soda.
Cut in the butter on low speed until the mixture is crumbly.
In a separate bowl, whisk the Yogurt, Egg and Water - add to the mixture until it's a wet dough.
Then dump the mixture on a floured surface and knead just until it comes together.
Roll out the dough on a lightly floured surface until it's 1" thick. Then cut using a ball canning jar or biscuit cutter.
Combine the scraps and roll back out a second time, using all the dough until you can't cut any more biscuits.
Place on a baking mat atop of a cookie sheet - brush with the egg and then bake for 12 - 15 minutes.
Serve up your biscuits with a little butter, honey or fresh homemade jam.
Adapted from Two Peas and their Pod
The CentsAble Shoppin https://www.thecentsableshoppin.com/