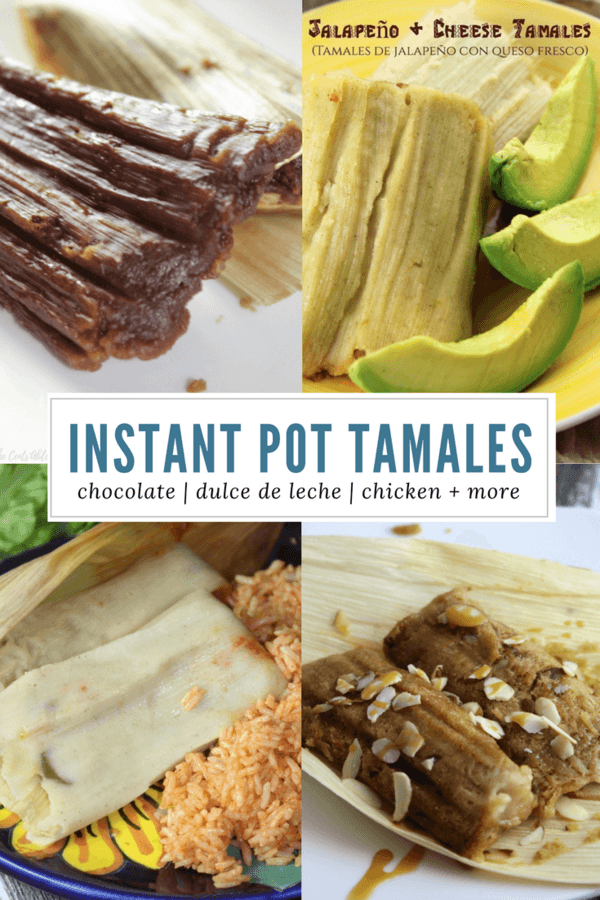 For as long as I can remember, Tamales have been a pretty big deal in our family. I have always made tamales around the holidays, birthdays, and special occasions. Even when family and friends came to visit from Mexico or out of state.
I would always make them a dozen tamales to take with them back home or to eat on the road, and nobody ever turned them down.
Tamales are indeed the greatest labor of love. They can sometimes take hours to make. Throwing them in the steamer for an hour or two would heat up the house something fierce
Despite the effort and work, there is nothing like sitting down to a piping hot tamale that is fresh from the steamer.
In 2015, I picked up the Instant Pot – while tamales didn't initially come to mind, it wasn't long that I heard of using an Instant Pot to cook tamales. I figured I'd give it a try. Just a few hours later, I was sold. The Instant Pot transformed my efforts to make tamales – so much in fact, that I haven't gotten my huge stockpot steamer out in years.
Instant Pot for Tamales
The Instant Pot allowed me to cook up to 18 tamales in 30 minutes (plus the time it takes to come to pressure). I would whip them up, place them in the steamer, and then wash the dishes and clean up the mess I had made while they cooked in the pot. By the time I washed the last dish, the Instant Pot would beep "done" and I could sit down to a steaming hot plate of tamales to reward myself for a job well done.
There are so many varieties of tamales in Mexico it's unbelievable. You can make tamales with strawberries, pineapple, raisins, coconut and dulce de leche. You can use chicken, pork or beef, red or green chile, or even jalapeño and cheese. Use hatch green chiles, canned jalapeños, or simply make your own salsa to stuff inside.
There is no right or wrong filling – whatever fits works, and as long as you have someone to help you eat them, you are set!
The possibilities are endless!
Here are some of our favorite Instant Pot Tamales that you can try for yourself:
SIX Varieties of Tamales to Make in your Instant Pot
Do you have an Instant Pot?
Have you made Tamales? If so, what are your favorite variety?