What do you know about Essential Oils? Essential oils can initially be overwhelming and confusing. Here are 20 things you should know about essential oils when you get started.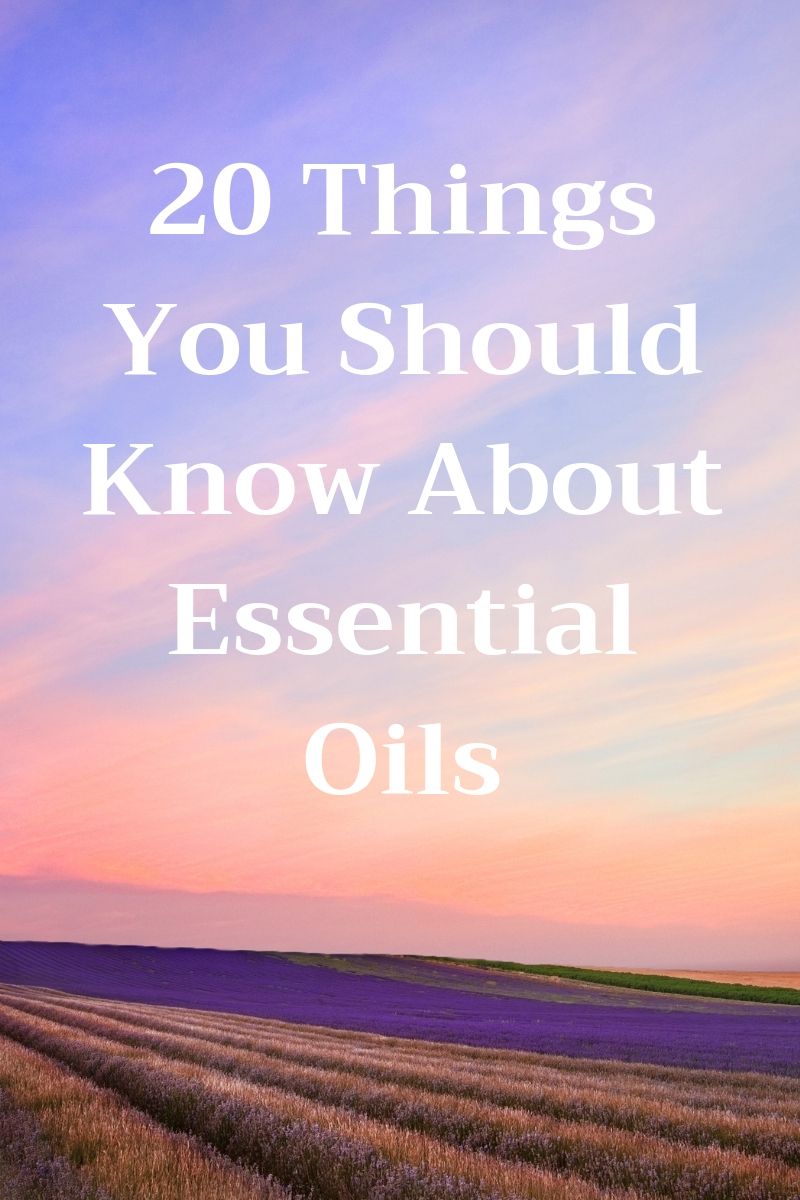 When I first got started using essential oils, I was overwhelmed, confused and completely puzzled. I remember being so confused that I set them in the top cabinet and left them there for months before being brave enough to take them out and use them the first time.
As overwhelming as it was, I wish I would have known more, at the time, to help me adjust. I certainly felt very lost, and wasn't sure what the hype was all about.
It's not that I regret anything about them – but knowing some of these may have made me do things just a tiny bit different.
20 Things You Should Know About Essential Oils
I hope that others would love to know these tips as well, no matter where you are in your oily journey or, even if you haven't ever considered getting on board.
#1: Having a reference book is super important
Each and every essential oil can be used multiple ways – at the start, I didn't realize that. I thought I needed every essential oil and the truth is, you don't.
If you have a key few essential oils, that's really all you need to make the biggest, most profound changes in your family and yourself.
A good reference book will help keep you informed on using each oil and where to start. That book can provide a basis for you to look up all of your problems to find out which oil(s) can help you the most.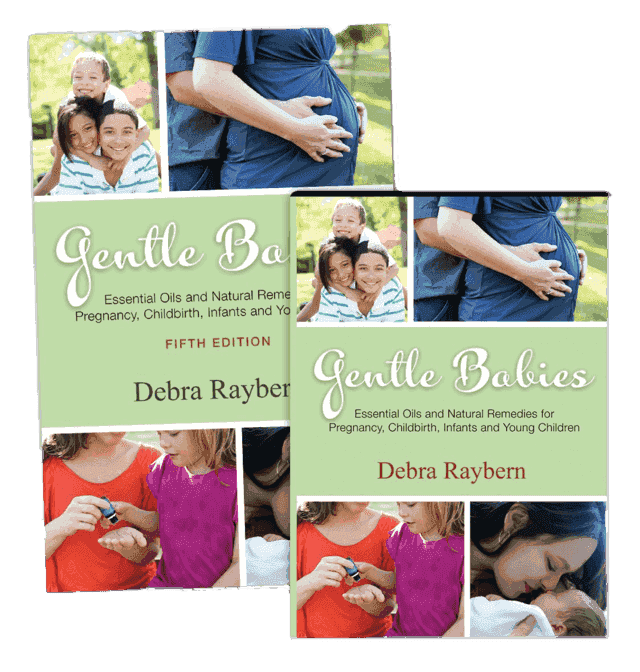 If you are expecting, or are breastfeeding, having a reference book is even more important – I would recommend Gentle Babies by Debra Raybern – it is a must for any mamma or mamma to be.
#2: It's important to have a support group
Having a network of oily friends that can help you get started on your journey is essential. You won't get that by picking up oils at Walgreens or.. CVS, even at Walmart. And more times than not, your spouse may not be on board with essential oils.
Your kids might not believe they work either. ☺
Oils are so overwhelming at first. As excited as you are, you will get discouraged quickly without support of those like minded people who can help you figure out how everything works.
#3: You can substitute essential oils
Don't have a particular essential oil? That's ok! There is always another oil that you can use to help support that skin irritation, or ailment. In fact, this is why it's so important to have a reference book. I would recommend picking up one from Abundant Health or Life Science Publishers.
You can also find a reference book specifically for your iPhone too.
#4: Always dilute your oils
There will always be a difference of opinion on this topic – and that is OK!
NO, you don't have to dilute every oil that you put on your skin. .. but it's probably your best bet. Using a carrier is a great way to extend the life of your essential oil – you keep the properties of the essential oil but you allow them easier application that allows them to be absorbed at a greater level.
You probably should dilute when you use on your children – at least I do. They are smaller and their skin is much more sensitive.
Plus, you use less drops, which makes them last longer. That's awesome – right?
Carrier oils have a host of benefits as well – they are great for your skin and different carrier oils have different properties. Check out more information on carrier oils here.
#5: Essential oils are SUPER affordable
When you mention essential oils, people assume huge costs…
The reality is that that they are SO incredibly affordable! Essential oils come in bottles 5ml or 15ml bottles that start at just $5 – whether you are using them topically or aromatically, you need just 2-3 drops per use. With 250 drops in a 15ml bottle of oil, that's just pennies per use.
The truth is that when you use just a few drops at a time, these oils really do last a long, long time. They allow you to replace almost everything from candles to personal care products, toxic kitchen cleaners and more.
#6: Kids LOVE essential oils
Over the last few years, my kids have grown to love essential oils. While they weren't too understanding at first, they know enough now to be able to find their favorite oils and blends for sleep, sleep rub, or even a runny nose.
If anything, they have had a great time experimenting with roller blends. They love putting bottle cap labels on the bottles so we can find them easier on the oil rack.
Lets not talk about the empty bottles…
They provide hours of castle-building fun for even the older kiddos. My older kids help wash the bottles out, and my oldest daughter knows how to make her own blends and use the reference guide to look up information should she need specific information.
Teaching your kids how to think for themselves is pretty important.
#7: You don't need tons and tons of oils
When I first picked up essential oils, I thought I needed every. single. oil. I was so wrong! Thinking that a single bottle of oil is restricted to one use is not realistic and is definitely not affordable!
Can we be realistic here? Determine your family's needs and go from there.
Of course, if you want to stock up on hundreds of oils, I'm not going to stop you. But if you prefer to be realistic along with me, then make sure you have these 5 essential oils at all times and you should be good to go.
#8. Safety first
Make sure you are familiar with the basic essential oils safety tips before you get too knee deep in oils…
Dilute with a carrier oil – as mentioned previously, the oil will not dilute the effect of the oil but will ensure that they are not overpowering to your skin.
If essential oils ever get in your eyes, or cause an irritation to your skin, always dilute with a carrier oil, never use water.
Always use glass or stainless steel when using oils to make DIY recipes.
Never apply essential oils to sensitive areas – eyes, mucous membranes or ears.
Always use a reference guide when using essential oils on small children.
Some oils may not be safe if you have certain medical conditions.
I know firsthand that it's probably not a wise idea to touch your nose after using a "hot" essential oil. Ahh the joy in feeling it on your face isn't too pleasant.
One night, I screwed the cap on one of my essential oils. It dripped out the side. I didn't notice.
Next thing you know, I touched my nose, and before you know it, my entire face felt like it was on fire. Thankfully I had coconut oil right there on the counter and I was able to apply to my facial area that wasn't feeling too awesome.
Ya'll, I have never been so uncomfortable in my life. I will never, ever make that mistake again.
#9. Essential oils are safe
Fear mongering exists in almost every corner of our lives. While we do need to understand proper use of essential oils, and the safety associated with them, don't be so eager to allow that fear to prevent you from checking them out for yourself.
While some people question their safety, they are often the same people eating fast food, using over the counter meds or questioning chemicals that are injected into our bodies on a daily basis.
I think that our society has become so used to manufactured, processed food, meds and chemicals that we question the absence of them. Essential oils are powerful – and while not all oils are the same, it's important to have a relationship with your source. That same mindset exists with the food you eat as well. Know your source.
Safety is important too.
#10: You won't always love how they smell
Ahhhh! I was SO confused at first – I remember picking up Jasmine and thinking it smelled like old socks and dirty feet. Pee-yew! It wasn't long after that I picked up Patchouli.
I never realized an essential oil could smell like dirt – just in case you were wondering, it's true.
You won't always love how an oil smells – in fact, what smells incredible to your friend may not be so appealing to you. But that is OK – because each person is different. And what doesn't smell good now may smell incredible 6 months from now as the oil grows on you more and more.
Now, I actually dig through my oils to find Patchouli because I find it helpful at night when I'm trying to sleep.
It's great to be able to experiment with your oils and find out which oils work best for you. If there are a few that you don't like, don't go into a panic… over time you might just find it more appealing.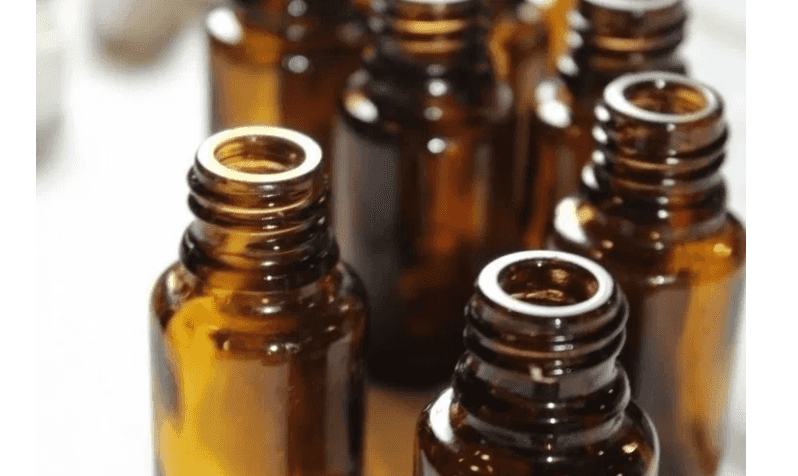 #11: Don't toss your empty essential oil bottles
These bottles are so valuable – please don't toss them! Take a minute to clean them out and find another purpose for them… they work super if you like to make your own Roller Blends (take a look at these roller blends we have available as a reference).
Or check out some of the other ways to use your essential oil bottles once you wash them out and remove the labels.
#12: Essential oils can be used for everything
When I first started using essential oils, I was oblivious to the fact that they were SO versatile.
It wasn't until a year or so later that I realized they really can be used for everything. Now.. I use essential oils in almost every area of my life:
If you peruse my house, you'll find them in almost every room, in the car, in the bottom of my purse and even in my husband's laptop briefcase that he takes to work.
Y'all, I have no idea how I lived without them.
#13: Essential oils can be used a variety of ways
Oils might just be overwhelming to most, but the truth is, they can be incorporated in a variety of ways.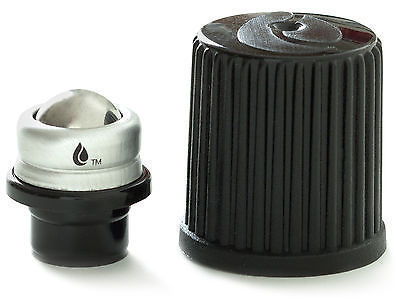 Combine a few drops of essential oil with epsom salt and add to a warm bath – or, pick up a pack of roller fitments and pop one on the top to create a roll-on version of your favorite scents. Although putting on a roller fitment isn't super easy at first.. after you do it once, you'll kick yourself for not learning how to do it before.
No, special tools aren't even needed – you can use the cap on an essential oil bottle to remove the orifice, place the roller fitment on top of the bottle, screw on the black cap and voila.
You can add your essential oils to the diffuser to help support a healthy mood, help you focus on work, or even rest at nigh. Thankfully there are tons and tons of diffuser blends to help you do that.
One thing is certain – no matter how you use them, they have a profound effect on your health and wellness.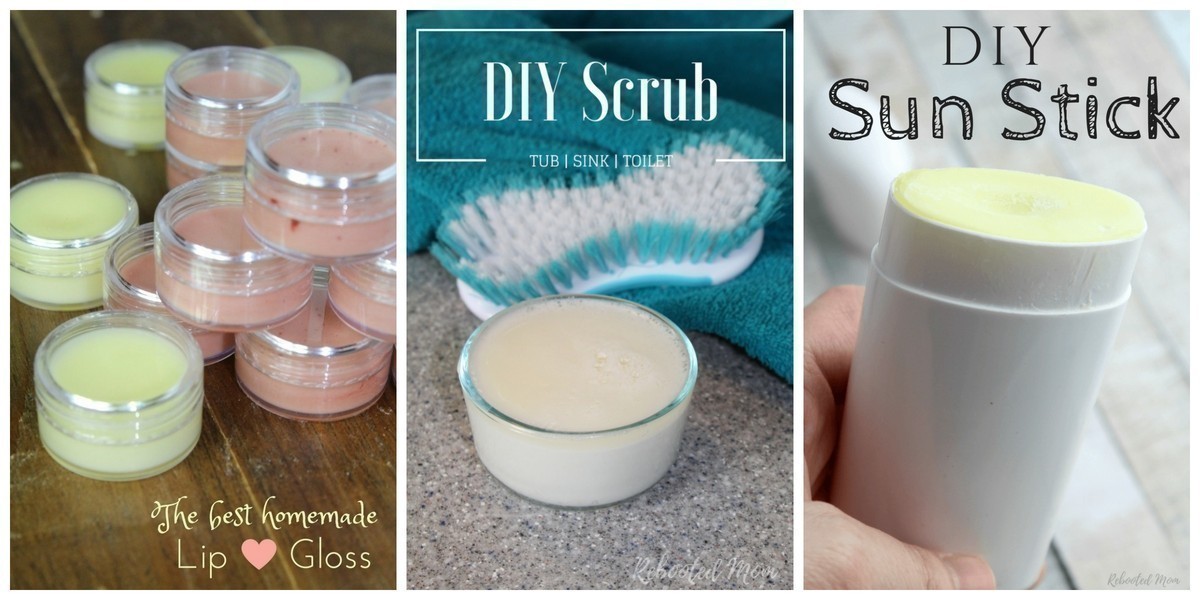 #14: Everyone can use essential oils
Sometimes people assume that you have to be the crunchy, hippie type to use essential oils. Believe it or not, everyone is on their own health journey.
And no matter what health journey you are on, oils can help everyone.
If you clean your house, wear deodorant, take a bath, wash your face, and do laundry, then there is room for improvement. The truth is, we are all exposed to harsh, commercial toxic chemicals in many aspects of our lives. These fragrances and chemicals can wreck havoc on our immune system, throw our hormones out of whack and lead to heavy, painful periods.
That isn't normal.
It's time to make the changes needed to move in a better direction. Essential oils can help with those changes. While women traditionally represent the largest majority of essential oil users, men use essential oils too.
Some more than others.
I think we are all looking for ways to help ourselves feel better in many aspects of our lives, and thankfully these bottles can help you do that.
#15: Research on essential oils is available
Believe it or not, there is research on essential oils. There is just not enough – and that is ok, for now. Research is pretty complex though – it's not super easy to understand, but it is there.
All one has to do is head to PubMed.
Because it is complex, and difficult to understand, we have been trained to think that it isn't enough. For some reason many think that hard to understand means inaccessible. That couldn't be more incorrect.
Studies are there, in black and white and it's up to you to take the initiative to reference them.
#16: There is always one person who takes things too far
Everyone is in a different place when it comes to essential oils. Some people may not realize essential oils can be photosensitive. Thus, slathering on facial or body cream with a citrus oil may not be in their best interest if you plan on going to the tanning salon.
In fact, it's probably not a good idea to put citrus oils on your face and step out into the sun either.
No matter what subject, there are always those that take things a little farther than they should. As a result, the fear mongering starts. Warnings go out and scare tactics are used.
The truth is, the majority of those who use essential oils are more than understanding of the safety involved. I'd like too think most of us are intelligent enough to use them safely. We also know that making claims with essential oils isn't in our best interest.
Each and every person has their own level of comfort when using essential oils and that's something we all have to learn to respect.
#17: The FDA is particular about essential oils
Believe it or not, the FDA does regulate oils – and they do to keep people safe. Essential oils are not FDA approved. Neither are your vitamins, or probiotics. Nor are your supplements.
Although there is always room for improvement when it comes to what companies do or say, one thing is certain. None of our vitamins, probiotics, or essential oils are approved to diagnose, treat or cure any type of disease.
The same can be said about today's medical interventions – chemo doesn't "cure" cancer, and if you believe that it does, then you probably need to read a little more.
The FDA requires that topical and internal essential oils be labeled uniquely. As an essential oil user, we follow the guidelines when talking about them to family and friends.
#18: Being a wholesale member is pretty incredible
Ya'll, I know you can get essential oils at just about any store out there. Even Kohl's sells essential oils.
Just don't be fooled into thinking that a $5 bottle of essential oil from Kohl's is indeed a promising buy. It's not.
While some people start using essential oils by becoming a wholesale member of an MLM, you don't have to do that. Not all high quality essential oils require a wholesale membership.
In fact, if you are told that the only high quality oils are those from a wholesale-type membership-required opportunity, then run fast.
Because that's definitely not the case. There are several reputable companies that sell high quality essential oils without requiring an up-front wholesale membership. There are even more that don't require a monthly purchase requirement. While you definitely can take that route (and that is OK!), don't feel obligated to on the notion that those oils are better.
Just make sure you do your research on the company that you intend to purchase from and if you have that feel good gut-feel, then go for it.
#19: Your collection of oils doesn't make you more of an oiler than the next person
Having 300 – 500 essential oils doesn't make you more serious about your oils than the next person. That's like saying that someone with 5 brand new cars in the driveway has a better, more high paying job.
The truth is.. you can have a million bottles of oil and be in debt up to your eyeballs.
Just like having the biggest house and 5 brand new cars can mean that you are living a life of plastic. Not always, but .. in many cases.
Don't fall into the trap of thinking that you need a myriad of bottles just to be serious about your oils. Like I said before, we are all at a different point in our health care journey and if 3 oils that are go-to for 99.9% of your issues, then that's all that matters.
#20: Essential oils can minimize your life
Minimalism is pretty huge. If you aren't aware, the Miniamlists are authors, speakers, and podcasters that talk about living large on less. Joshua Fields Millburn and Ryan Nicodemus are pretty incredible to follow and listen to. If you haven't seen their documentary or listened to their podcasts, you are missing out.
If you don't work towards getting rid of excess stuff in your life, you should try it, because it's pretty stinkin' amazing. Essential oils can change your life, at least from a minimalistic approach. My cabinet under the sink hasn't ever been so empty – my shelves in the laundry room haven't ever been so bare.
Sure, I do wash clothes. I clean my house. But instead of perusing for sales, driving around town and clipping a myriad of worthless coupons, I make my own cleaners. I don't have to leave the house and I don't have to succumb to a myriad of chemicals that are rated as carcinogenic toxic substances.
Having lots of stuff really is stressful. Having less stuff is the best feeling ever.
Do you appreciate the tips?
I hope that you appreciate these tips that I shared. I'd love to hear the tips that you may have learned over the years too. What do you think people need to know about essential oils?
Essential oils are such a huge subject, and it can be quite overwhelming for those that are new and just starting out. No matter what point you are at in your journey, one thing is certain. We are all looking for something better – not just for ourselves, but for our family.
And that is something to definitely worthy of praise.