Learn how to make a natural vapor rub, plus an update on the best essential oils to use for respiratory support on children.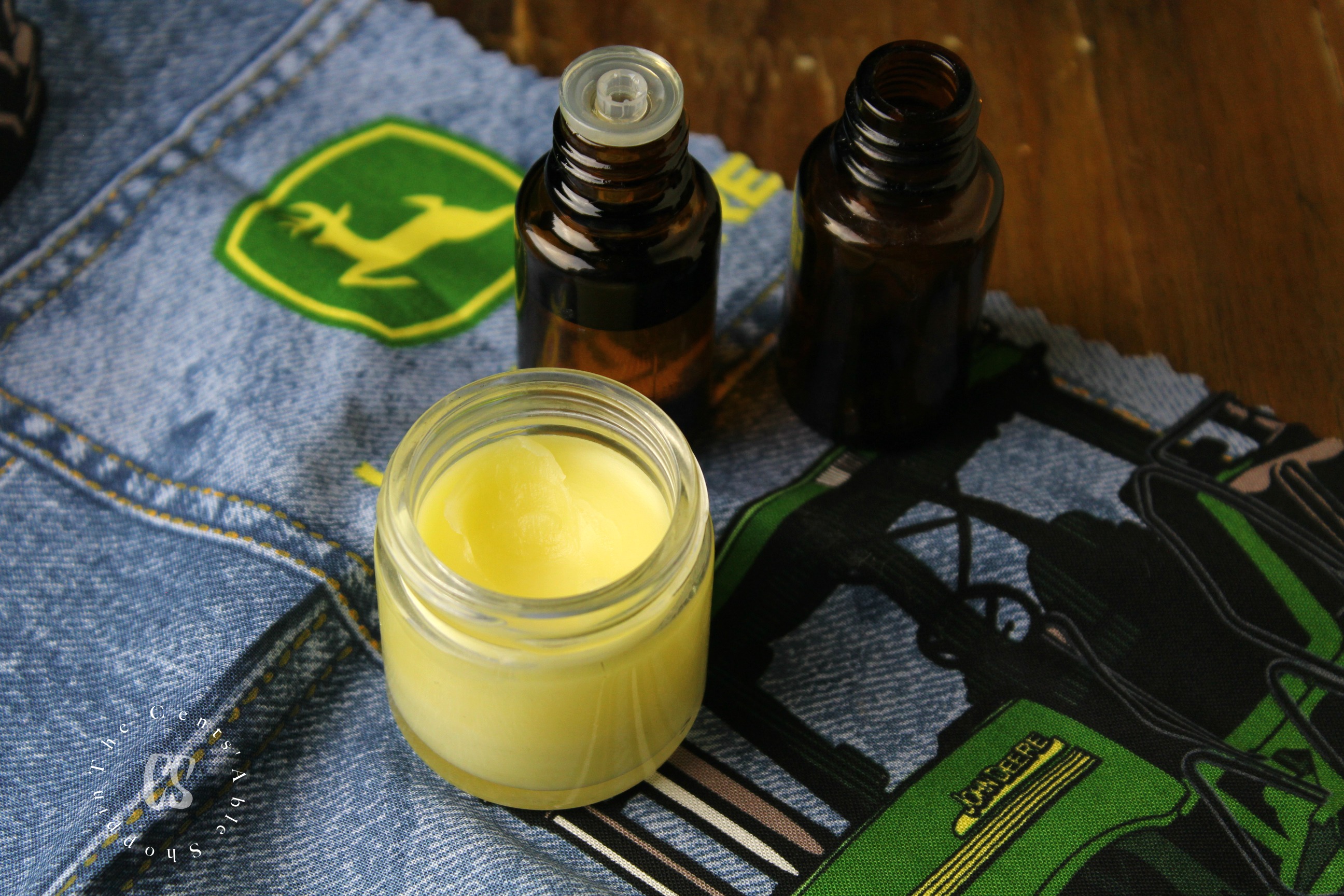 Every fall and winter, a good majority of Americans are either stuffed up in their nasal passage or have a runny nose.
What stinks is having to deal with the stuffy-nose that infiltrates the house, followed by the snotty snort. I'm sure you know that snotty snort… it's almost inevitable. It's harder for the smaller kids because they can't speak to us the same way that our larger kids can.
When you have multiple kids, then you usually have a continuous snotty snort. 😉
But first – that snot
Believe it or not, that snot has a good purpose.
As annoying as it might get, it is the body's way of trapping pathogens and pushing them out of your body. The purpose of the respiratory system is to work as a passageway to the lungs.
"Those passageways produce sticky mucus – that mucus traps microbes and dust as they try too invade. Tiny hairs known as cilia wave back and forth and waft the microbes and dust to the throat. Once there, they are coughed or sneezed out, sometimes even swallowed, as they pass through the body."
The moral of the story: that sticky snotty fluid we know as mucus has a very important job. Instead of getting in the way of that mucus, we can help assist our body in doing what it does best.
Instead of reaching for over-the-counter meds, use alternative options to help assist your body in a more natural fashion. Pulling out the Neti Pot is one option (and a reliable one at that!)
Why not regular VapoRub?
The main ingredients of Vicks VapoRub include camphor (4.8%), eucalyptus oil, menthol (2.6%), thymol and several other ingredients. Thymol, or 5-methyl-2, is a phenol derivative that can have antiseptic and preservative properties. (You can check Vick's VapoRub on the EWG Skin Deep Database).
Phenol has been found to be toxic to internal organs. (source). Turpentine (a lung irritant) and petrolatum, is often contaminated with PAHS, a toxic compound that has been linked to cancer, reproductive toxicity, and even immunotoxicity. (source)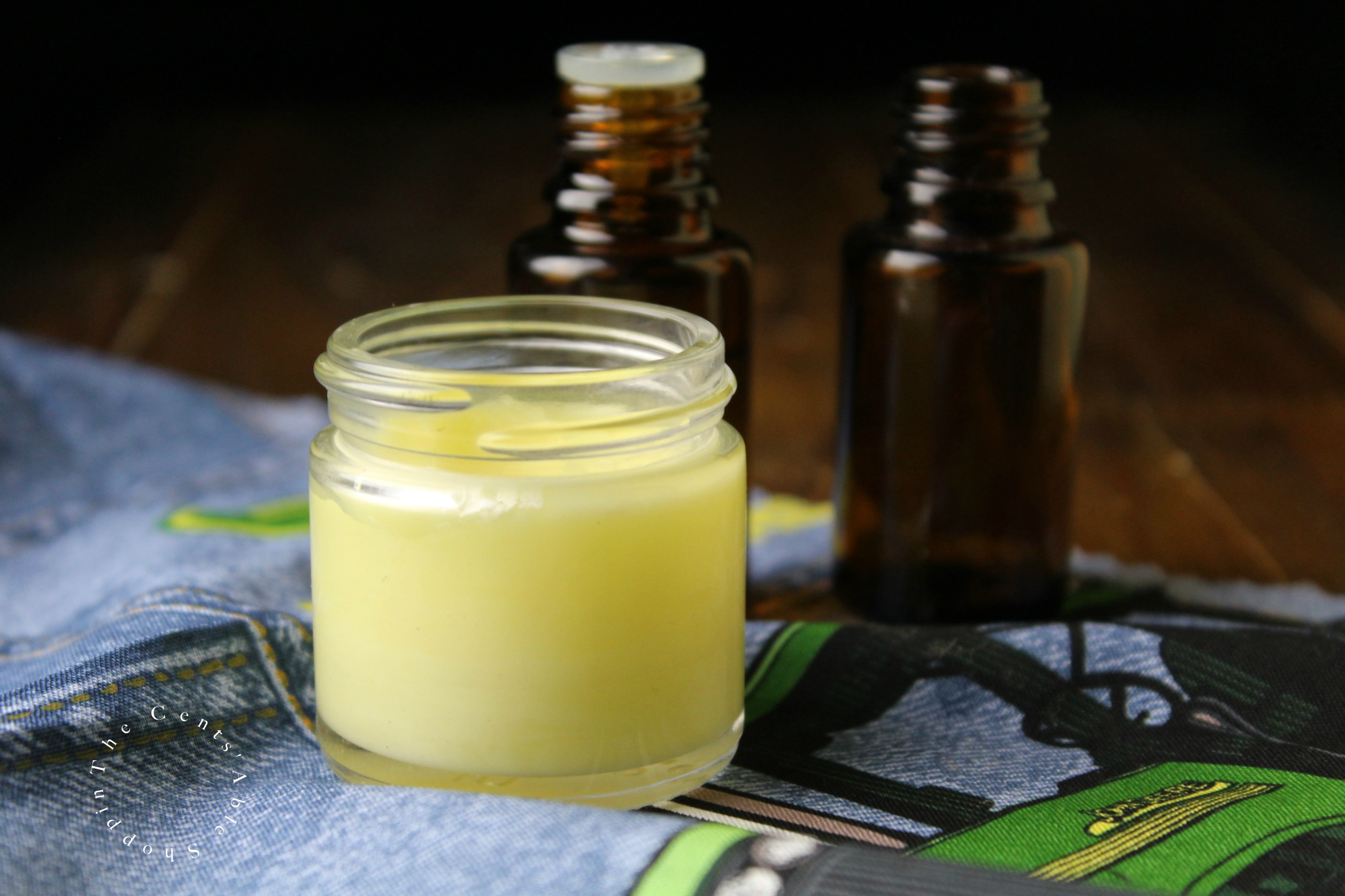 Essential oils & children
Thankfully you can make your own vapor rub with simple ingredients and child-safe essential oils. It's actually super easy and can be done in mere minutes.
Essential oils like peppermint, eucalyptus and rosemary are pretty much a given in vapor rub recipes. While they can be very promising for obvious reasons, they aren't the best option for children.
Peppermint essential oil: has a high level of monoterpenes. While that can stimulate mucus membranes and support the respiratory system, it can also have adverse effects. It also contains 1.8 cineole – which can have adverse effects on children who are looking for breathing support.
Eucalyptus Globulus: has a high level of 1.8 cineole.
Rosemary: another favorite for respiratory support, but contains a high level of 1.8 cineole.
By following specific dilution rates, peppermint & eucalyptus can be used on children, with a few caveats. (Reference Robert Tisserand's book for Safe Use of Essential Oils).
Peppermint can be diffused with children ages 3-6, and applied topically at a concentration of 0.5%.
Eucalyptus Globulus & Eucalyptus Radiata can be diffused around children 3 and under, at a concentration of 0.5%. For children ages 3-6, use 1% dilution.
Rosemary: not recommended for children 10 years of age or less.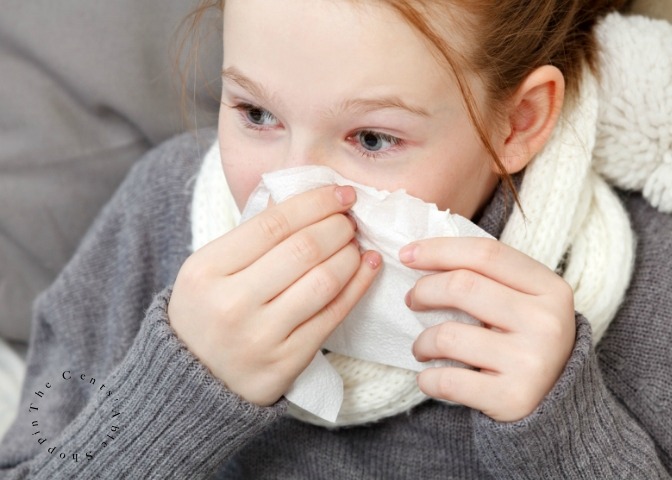 Thankfully there are many essential oils that can support healthy respiratory function in children. Each of these oils can be used in vapor rub that is safe for children.
Frankincense (Boswellia carterii)
Lavender (Lavandula angustifolia)
Cedarwood (Juniperus virginiana)
Juniper Berry (Juniperus communis)
Sweet Marjoram (Origanum marjorana)
Tea Tree (Melaleuca alternifolia)
Fir Needle (Abies sibirica)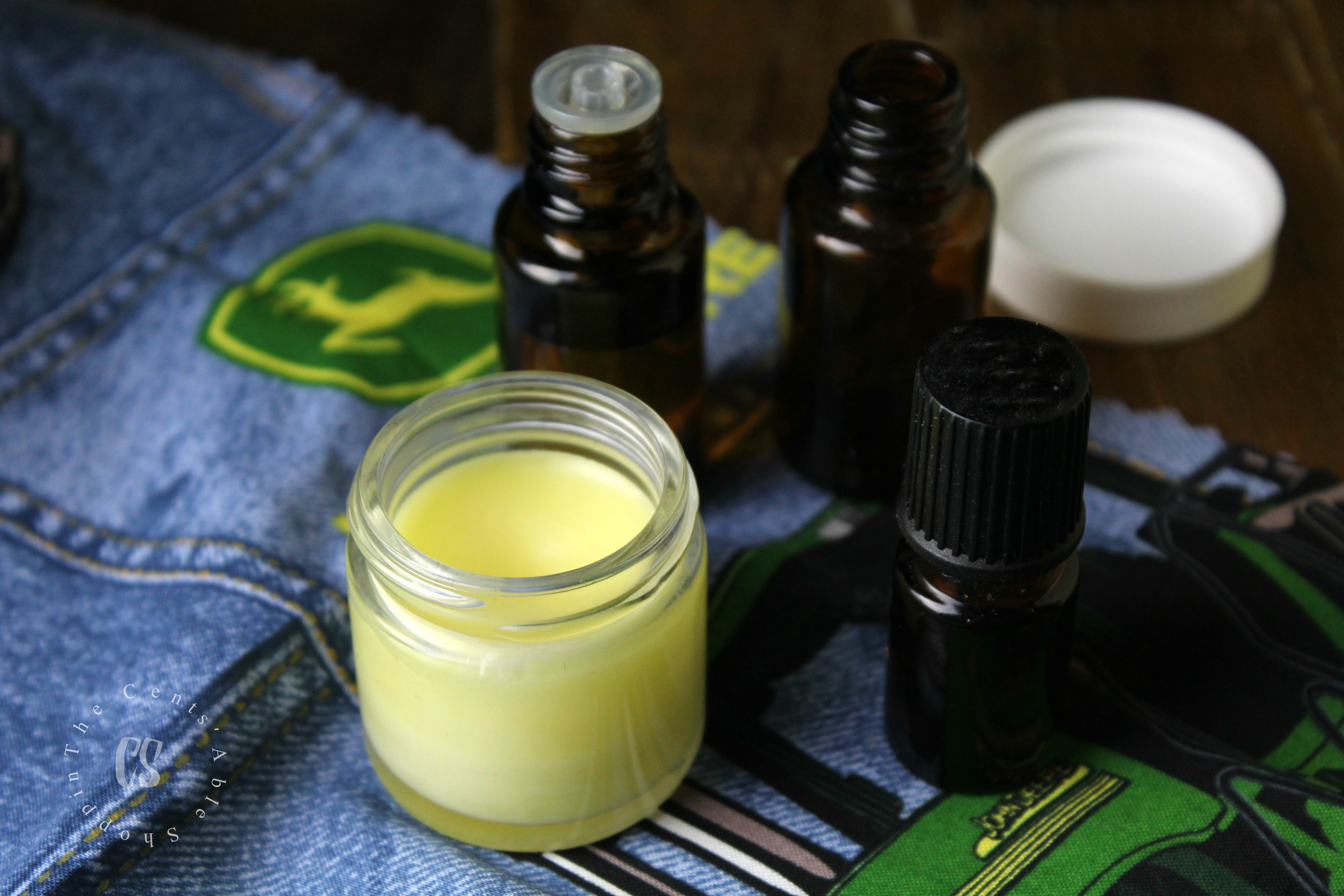 Natural Vapor Rub Recipe
Use simple ingredients to make this natural vapor rub recipes to support healthy respiratory function for children and adults.
*For 1% Dilution (ages 2-5):
2 drop Lavender, Fir Needle or Juniper Berry
2 drop Frankincense
4 drops Tea Tree
4 drops Cedarwood or Sweet Marjoram
1/4 C. olive oil
1 TBSP beeswax pastilles
*For 2% Dilution (ages 6-9), adjust as needed:
4 drops Lavender, Fir Needle or Juniper Berry
4 drops Frankincense
8 drops Tea Tree
8 drops Cedarwood or Sweet Marjoram
1/4 C. olive oil
1 TBSP beeswax pastilles
*For adults, feel free to substitute as needed:
24 drops Lavender or Tea Tree
24 drops Fir Needle or even Pine
24 drops Peppermint, Eucalyptus Globulus or Radiata, or Rosemary
1/4 C. olive oil
1 TBSP beeswax pastilles
Instructions:
Melt your beeswax with your olive oil in a double broiler (or, in a glass pyrex measuring cup) just until melted. Remove from the heat and allow to sit for a minute or two.
Add the essential oils per your desired dilution rate. Stir well and pour into a glass jar and allow to cool until it is safe to use. Keep covered when not in use.