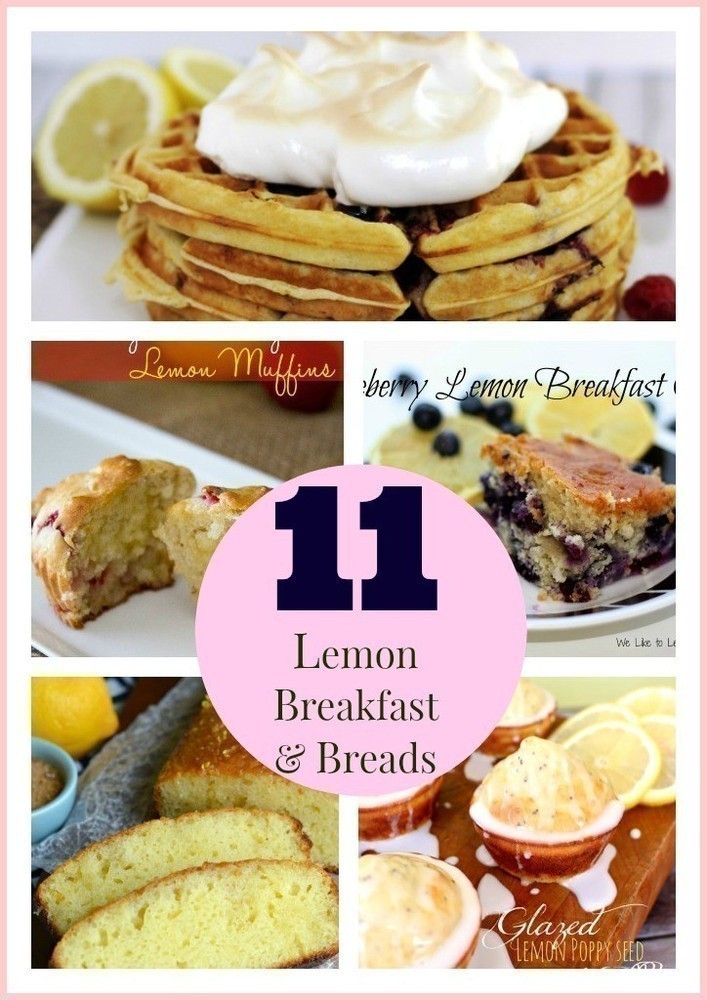 Over this past week we have been throwing out ideas to help you use an overabundance of lemons.
We mentioned using them at home and for pets, in Cookie, Pie or Dessert Recipes, using them for Drinks, Dips & Smoothies, and even a few on Dinner Meal Ideas – what ELSE can we possibly do?!
I am a huge baker, and although I love being in the kitchen and I love ALL kinds of FOOD in general, there are certain things I love to make more than others. My family tends to gravitate to quick breads – Muffins, Bread, Pancakes, and Cake.
They are convenient ideas to incorporate into breakfast, I can give them to my daughter for her school lunch, and they make a great way to wrap up dinner.
If you love to make quick breads too, here are some ideas to help you put them to use in the kitchen this week:
And don't miss this last post on using them to make Buttermilk too!