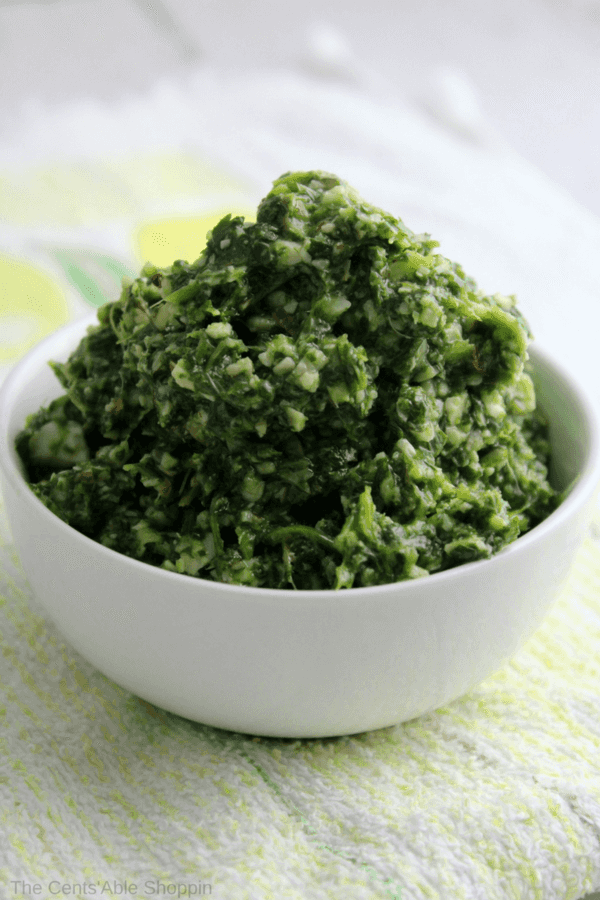 Cilantro is actually one of the best superfoods with healing properties galore. Cilantro is full of powerful phytonutrients, and can help chelate heavy metals from the body.
Which is pretty incredible if you are trying to take a road to better health, detox your body, and help support healthy cholesterol and blood pressure levels. It can also lower anxiety levels and help promote a better sleep, ward off against infections and help keep your gut healthy .
It's relatively easy to grow (at least here in Arizona) and you can find it in abundance at your farmers market too.
Cilantro can sometimes be quick to turn, so unless you use it immediately, it tends to go slimy and brown rather fast. This recipe is a great way to put it to use quickly before that happens, and is perfect for keeping on hand for a quick lunch you can make and take to work.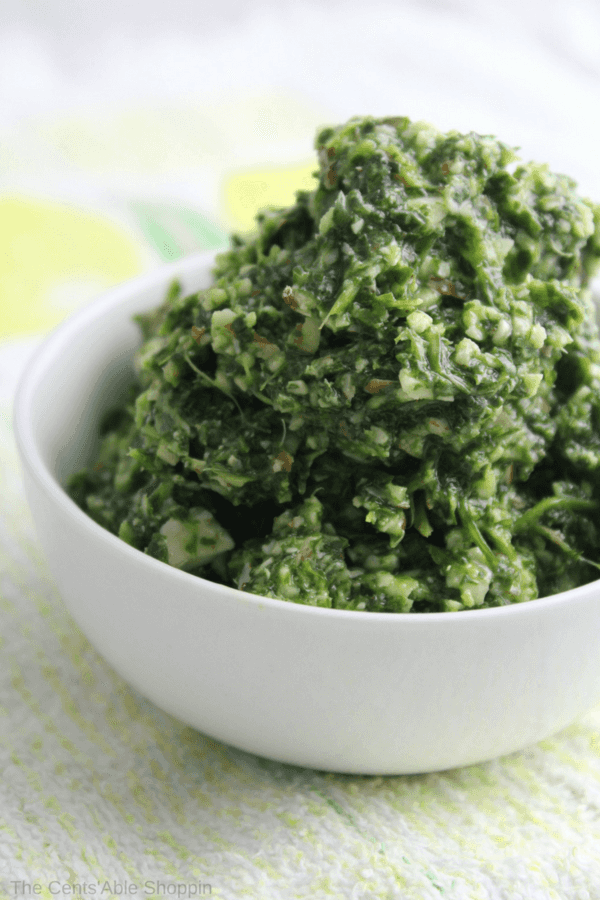 Stir it into pasta for a meatless meal or, combine with shredded rotisserie chicken for cilantro chicken pasta. We have also spread it on top of salmon and thrown on the grill, and it's delicious when paired with cod (which helps give it some flavor!)
Not to mention it's green – and our kids love anything that's green because it's different. With this simple recipe, you don't even need to turn on the oven, stove, or even use a mixing bowl. You will need to pull out your handy food processor .. shove everything in and push a single button.

Sound complicated? It's really not. The hardest part of the entire recipe is putting the food processor in the dishwasher so you can sit back and eat your dinner.
This pesto not only tastes incredible, it takes minutes to make. It's perfect to keep on hand any time!
Cilantro Pesto
2017-08-24 12:52:55
A wonderful twist on classic pesto, with fresh cilantro, almonds, olive oil and fresh squeezed lemon juice. It's delicious when stirred into pasta or brushed on grilled salmon!
Ingredients
2 bunches fresh cilantro, washed & patted dry
1/4 - 1/3 C. extra virgin olive oil
3 large cloves garlic, peeled and smashed
juice of 1 lemon
1/2 C. blanched sliced almonds, toasted
1 tsp pink himalayan salt
Instructions
Add the cilantro, lemon juice, garlic, and almonds to your food processor and pulse until finely chopped.
Slowly add in the olive oil while pulsing the other ingredients.
Add salt and pulse one last time to combine.
Remove from the food processor and store in a tightly sealed jar or container until ready to use.
Adapted from Rebooted Mom
The CentsAble Shoppin https://www.thecentsableshoppin.com/