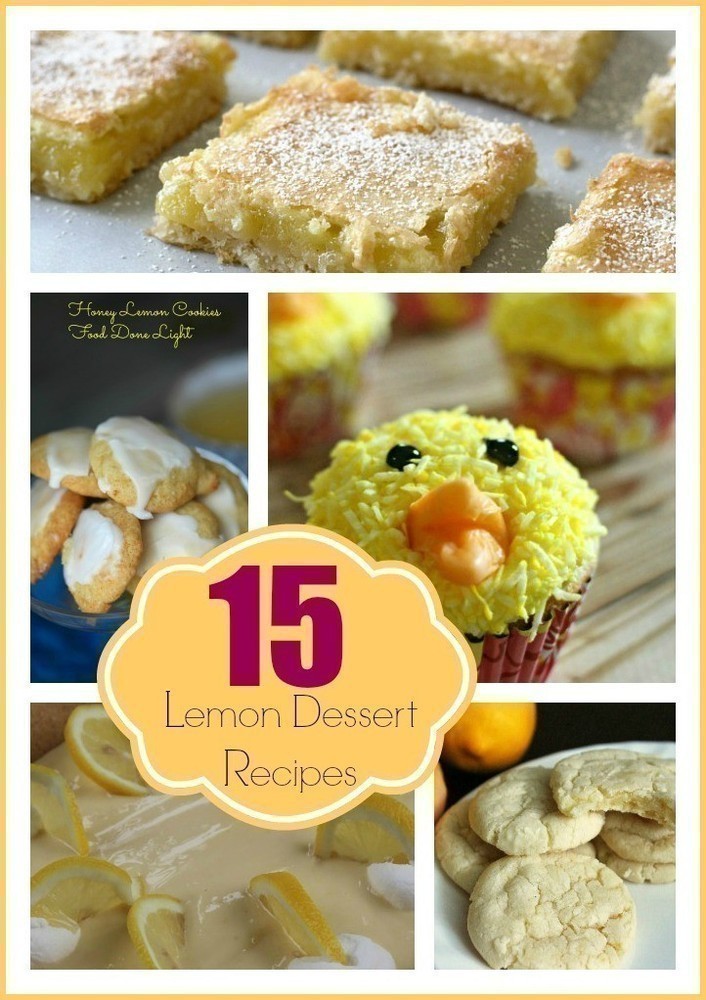 We are on day 3 of a series of Lemon-y posts – with the number of Lemons falling off of our trees, this might motivate you to use them up in your kitchen adventures. You might not realize though that Lemons are not just limited to cooking and cleaning… check out these fun facts:
California and Arizona produce 95% of the entire U.S. Lemon Population (amazing – right here in our own state!)
Lemon Juice can help fight dandruff when combined with Coconut Oil and rubbed into your scalp.
Crazy, right?
Thursday we mentioned using them to make our own Buttermilk….. Friday we mentioned using them for Dinner, and Saturday we mentioned using them for Drinks and Dips. YUM!
Today we're talking about using them to make pies, cookies, and bars – oh … and we threw in some Mousse and Meringue Cups too!
Lemon Icebox Pie (Tammilee Tips)
Lemon Crinkle Cookies (Rate the Plate Utah)
Lemon Snowball Cookie Recipe (Ann's Entitled Life)
2-Ingredient Lemon Bars (Tammilee Tips)
Lemon Glazed Cookies (A Cedar Spoon)
Honey Lemon Cookies (Food Done Light)
Delicious Lemon Bars (We Like to Learn as We Go)
Lemon Glazed Butter Cookies (The Kitchen is my Playground)
Luscious Lemon Coconut Bars (The Kitchen is my Playground)
Individual Lemon Meringue Cups (Vegetarian Gourmet)
Lemon Coconut Chick Cupcakes (Frugal Momeh)
Strawberry Lemon Mousse Parfait (This Flourishing Life)
So Easy Lemon Bars (Grace and Good Eats)
Blueberry Lemon Oatmeal Bars (The Happy Housewife)
Lemon Meringue Pie (The Happy Housewife)
Don't forget you can head back to our recent post to find 20 ways to use Lemons at home – around the house, from cleaning & more.