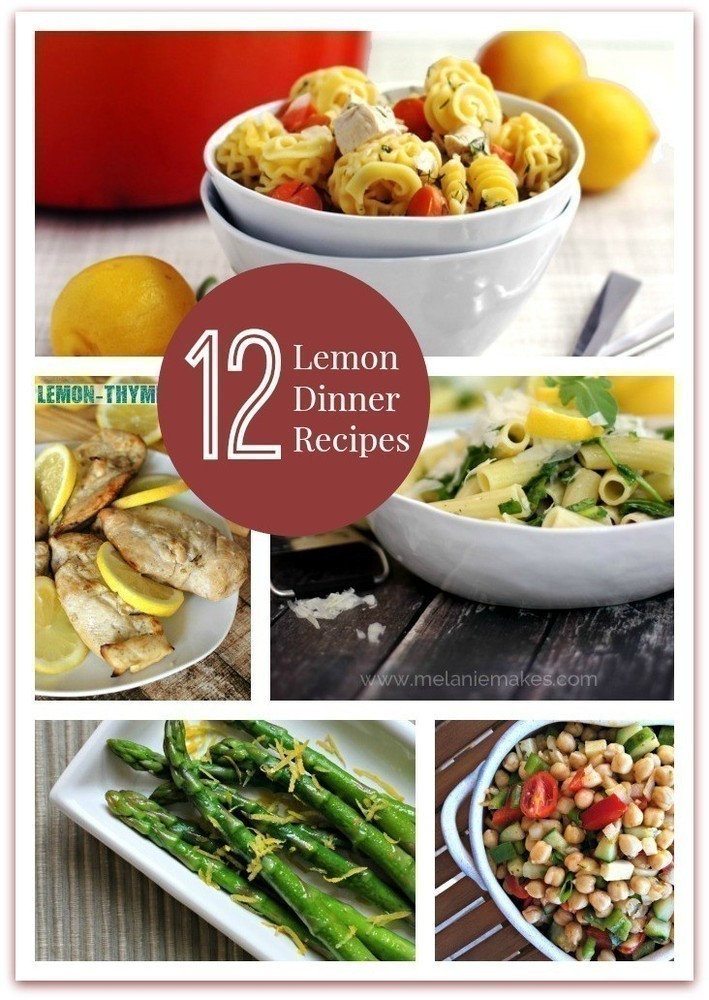 Just this week we let you know that we are overflowing with lemons at our house – if you are in Phoenix & you have a Lemon Tree, chances are YOU are too!
Remember this tub? It's all the lemons I dragged from my in laws to MY house, and now it's a permanent part of my kitchen until I can use them all up. Talk about a motivator… there is nothing like a huge tub in the kitchen with your boys throwing them like baseballs to make you hurry up to find ways to put them to use – quickly.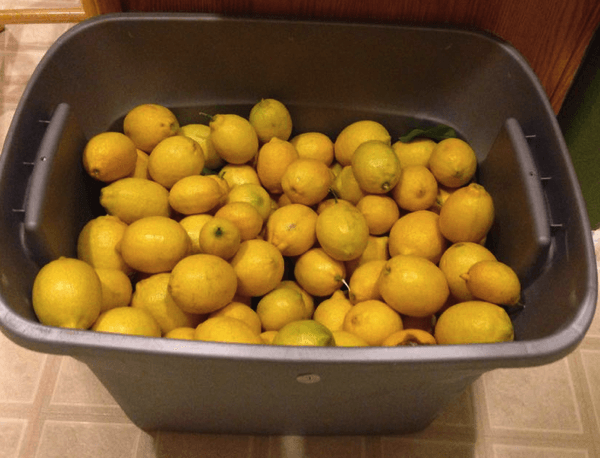 I NEED have lemons in the house – at all times. They have SO many great uses – from cleaning the sink, and freshening the garbage disposal..
I use them to make banana bread (so I keep them around to make Buttermilk).
But.. if you are looking at incorporating them into your dinner meals, here are some fun recipes that use Lemons. That's not it though, tomorrow we'll have a list of ways for you to use them to make dessert too!
Garlic & Lemon Baked Chicken Breasts (Lori's Culinary Creations)
Lemon Pork Picatta Recipe (Lor's Culinary Creations)
Honey Lemon Chicken with Rice (Ann's Entitled Rice)
Lemon Butter Asparagus (Frugal Momeh)
Lemon Thyme Chicken (Frugal Momeh)
Garlic Lemon Pasta with Roasted Shrimp (Frugal Momeh)
Rosemary & Lemon Roasted Vegetables (A Cedar Spoon)
Lemon Parmesan Broccoli (A Cedar Spoon)
Mediterranean Chickpea Salad with Lemon Vinaigrette (A Cesar Spoon)
Crock Pot Lemon Whole Garlic Chicken (Coffee with Us 3)
Lemon Dill Chicken Noodle Soup (Melanie Makes)
Lemon Argula Pasta (Melanie Makes)
And don't miss this last post on using them to make Buttermilk too!