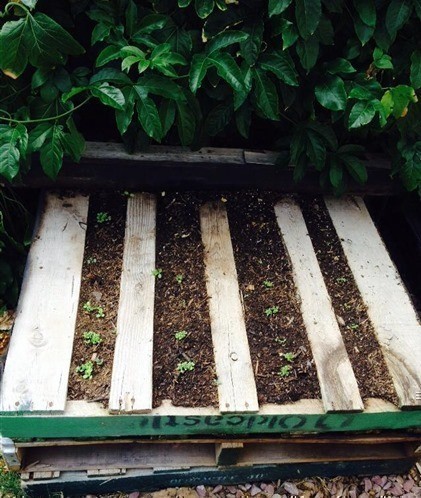 It's just the perfect time of the year to start planting if you have a garden in mind.
I'm picking up plants this weekend.. we have plans to put together some basics in the backyard so we can try to save a little more on produce.  Over the last few weeks my good friend Heather has been working on her backyard garden – and shared some inspiration (and tips!) to re-use some popular items instead of spending money on raised beds.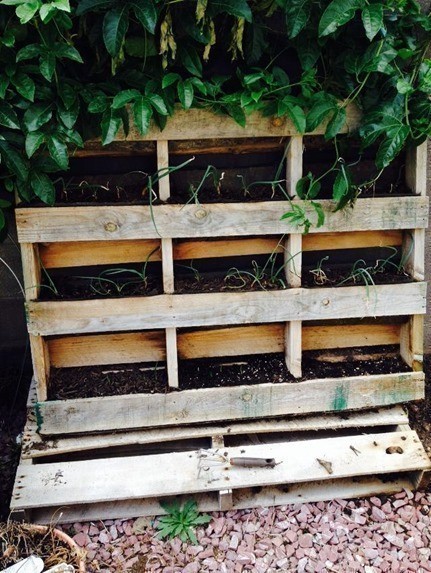 Since it's more of a challenge to plant here in Arizona due to the heat, many opt for a raised bed – but the cost of a kit for a raised bed is (at least for me) a deterrent.  Heather used wood pallets & repurposed for her garden (these are Onions).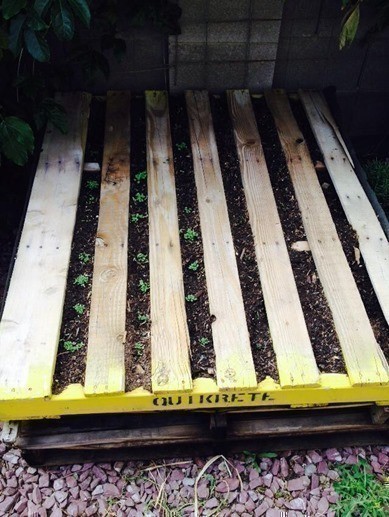 And she took 3 pallets and double stacked to create the perfect depth for a raised bed.
The lettuce beds are pallets. We have them stacked three high.  Easy to pick, keeps the prairie dogs out, and drainage is perfect .

The pallet standing on it's side has onions in it. Last year it was all herbs.  Some of it seeded so now we have baby dill plants sprouting it it too! The onions are thriving in it!
The Kindle store is a great place to find more resources on starting your own:
thanks, Heather for sharing!
Related Posts: