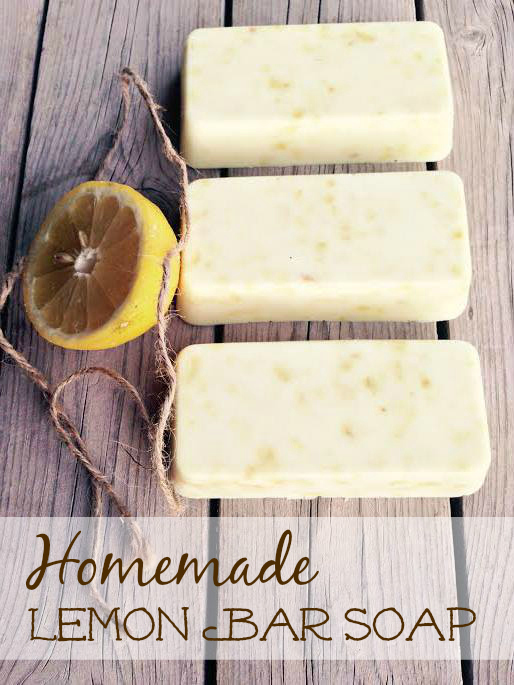 If you have been following my site this year, you'll know how much I love Essential Oils. And what better way to celebrate Mother's Day than gift homemade soap to my mother and sister in law.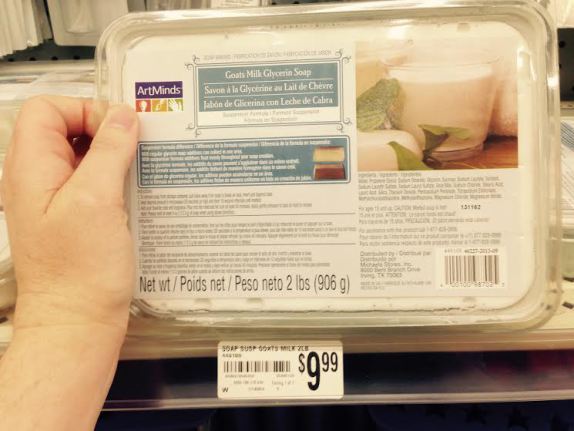 For this recipe I used Goat's Milk Soap Base, it makes it an incredibly easy way to make soap without hardly any effort. You can find it at Michael's for just $9.99 (or, order on Amazon). I would suggest using a weekly coupon for Michael's or Hobby Lobby if you get it at the Craft store..
You can pick up lemons from your backyard, just 3-4 is sufficient. And a handy bottle of Lemon Essential Oil – all you need is a few drops (I used 8) – the rind of the lemon helps blend with the oil to make a really nice color soap.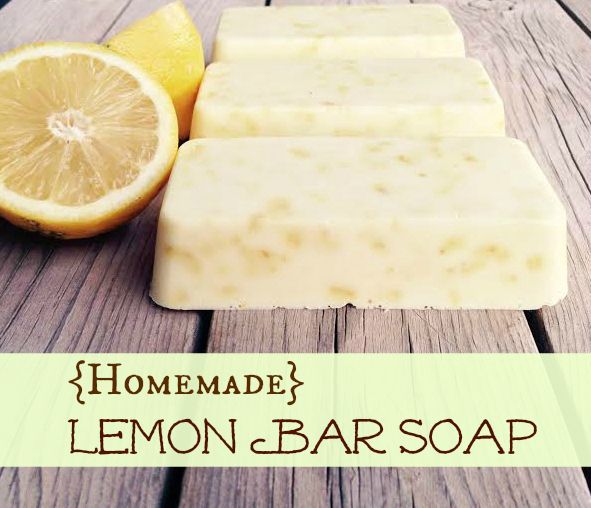 Here's what you will need ~
1 package of Goat's Milk Soap Base (32 squares will be enough to make 6 bars, or use half of the package to make 3)
8 – 9 drops of Lemon Essential Oil (I use and prefer Young Living because of their Seed to Seal Guarantee)
Lemon Zest of 3 or 4 lemons
To make the soap ~
First….Use a Pyrex, and melt the soap in the Pyrex 5-6 cubes at a time … try for 15-20 second intervals. After each interval, pull out and check to make sure it's melting, it may take you a few zaps to get it liquified.
It took me about 6-7 minutes of microwave time to zap 16 squares of soap (it will boil over if you zap too long so be careful!)
Then…Take out of the microwave carefully – use a potholder, and set it on the counter
Then…Add the rind of your lemons and then 8 drops of Lemon Essential Oil
Then… stir well and gently pour into your Silicone Molds (I used the Medium Mold HERE – which were the perfect size)
I wouldn't suggest going to the craft store for molds – they only have plastic (which you really shouldn't use for Essential Oil.. at least not the therapeutic type). Order the Mold on Amazon – it ships fairly fast, I ordered it on a Friday and it was delivered on Sunday morning.
Then…Let the soap sit in the molds – at least 2 hours but I let them sit overnight
Then… Gently pop them out in the morning and wrap for gifts
This is such a great & inexpensive way to gift.. for teachers & girlfriends, for mom for mother's day or even just for a close friend.
Lemon Essential Oil has SO many uses, you can read our last post to see more about the oil.
Right now we have a nice BONUS promotion with Young Living – a HUGE starter Kit and $50 in FREE Items.…. which includes Lemon. It's a great way to get started and learn more about how they can help your family (and includes some of the best for helping you find sleep, help with seasonal relief & more).