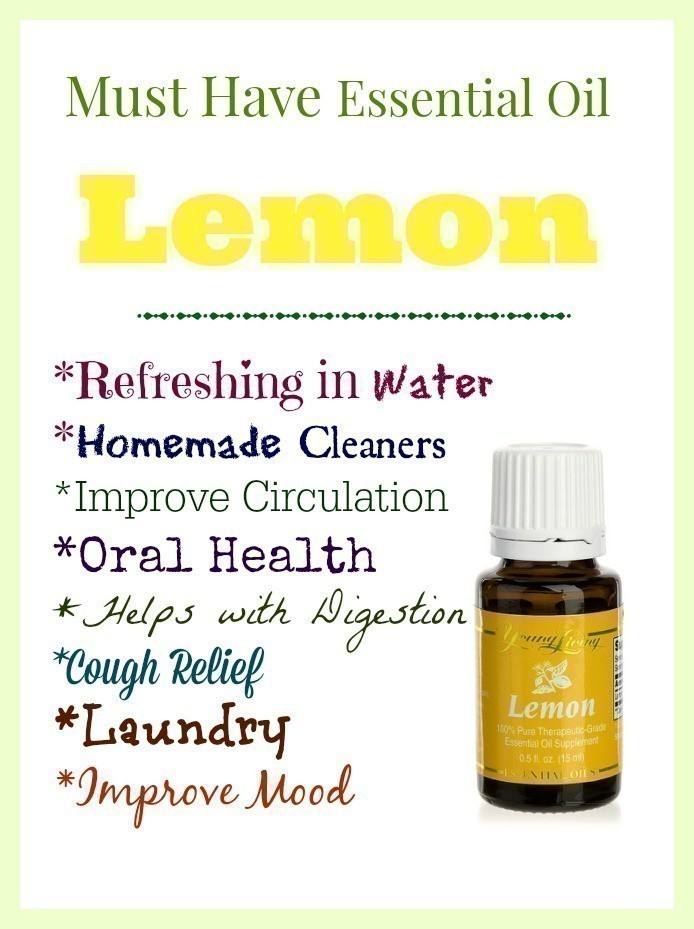 We have been talking about Essential Oils more and more over the last few months – it's great that we have so many of you that are wanting to try new ways to supplement or improve your health care, not only for yourselves but ALSO for your family.
Lemon is one of the 11 Essential Oils in the Young Living Starter Kit that you can score (reference my last post!)… I have gone through 2 vials of Lemon Oil so far.. it's one of my favorites. It's definitely one that I use EVERY day!
The Oil is a pretty powerful one – it is cold pressed from the Rinds of Lemons – and consists of 68% dlimonene – a powerful antioxidant. It's great for your health – and your skin.
Not only can you use Lemon Essential Oil to clean (which is what we do), you can add to your water each day, use it to enhance the flavor of your foods, and help ease a sore throat. You can ALSO add to your laundry.
Lemon is BEST known for it's ability to aid in removing toxins from the body and rejuvenate energy..
Here are some of the best ways to use Lemon Essential Oil:
Add 1-2 drops to a glass (not plastic!) of water several times each day for health benefits
Diffuse Lemon and Thieves together to support and enhance your Immune System, especially during those times that the nasty germs are flying around your home and your child's school
Use in lieu of Goo-Gone, by using 1-2 drops to remove crayon,, grease spots, glue OR adhesive
Add to your chicken marinade for a great dinner idea – OR, lemon bread, even lemon bars
Add a drop or two to your laundry should you forget it in the wash – your clothes won't inherit the nasty smell
Support your immune system and mix a few drops with coconut oil and rub on your neck and throat
Combine 40 drops of Lemon Oil and 20 Drops of Tea Tree Oil to a Glass Spray Bottle, along with 1 cup of Vinegar, top off with water – for an inexpensive cleaning alternative
Add 10-15 drops to your gallon of carpet cleaning solution to remove stains, and leave carpet brighter and smelling fresh
You can read more about Essential Oils, where to find them, what to look for, AND how to get started,
on my last post.
Please try to remember that I am a Mom, and not a doctor. I love using homeopathic remedies for health in our own home, and likewise, I like to share those ideas with you. Do use your own best judgement for your household.