Whip up a batch of oil pulling chews in minutes with this simple DIY – oral dental health has never been so easy to accomplish!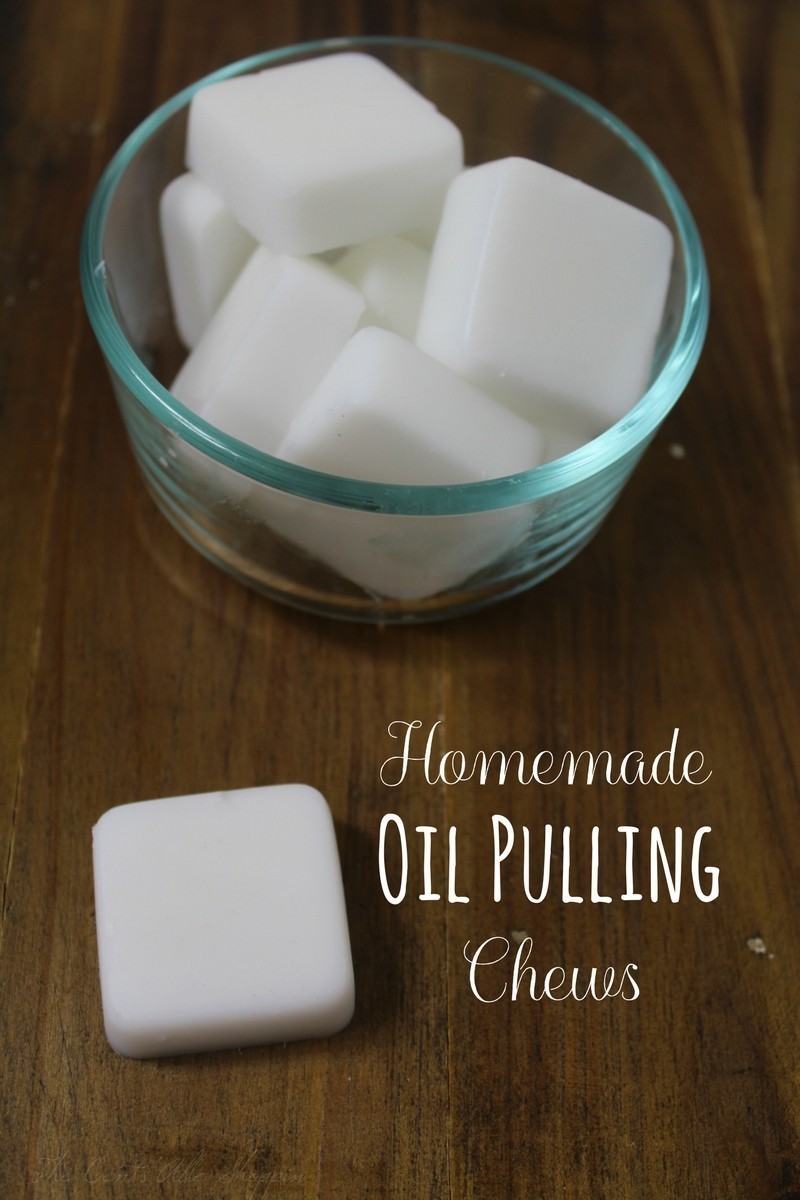 If you haven't ever heard of oil pulling, you might just feel compelled to give it a whirl. I've been oil pulling for the last 18-24 months – I seem to go in spurts, where I'll oil pull religiously for a while then get off track because life gets in the way.
Oil Pulling – does it work?
My oil pulling adventures started about two years ago, when I overbought coconut oil. I looked for all types of ways to use it, and had read about how oil pulling helps those who have had dental struggles. Fast forward a few months, and I had some personal trials with an abscess that showed up from an infective root canal.
I was looking for a natural way of dealing with the abscess instead of rushing in for another root canal.
Related post: Oil Pulling – does it work?
As you would probably agree, dental issues are costly. And when a root canal goes bad, dentists are quick to get you in to get them fixed – as important as it is to get your dental issues fixed, it's just as important to know how harmful root canals can be for you, too.
It's not always just black and white.
So my oil pulling began ~ I religiously swished once, if not twice a day, and saw wonderful results. My abscess was no longer there, I had whiter teeth and my skin and hair looked incredible. I felt like I was on a great path for my oral care and so I have continued to incorporate it ever since.
My oldest kids do the same too, and these oil chews make it incredibly easy to do it each day.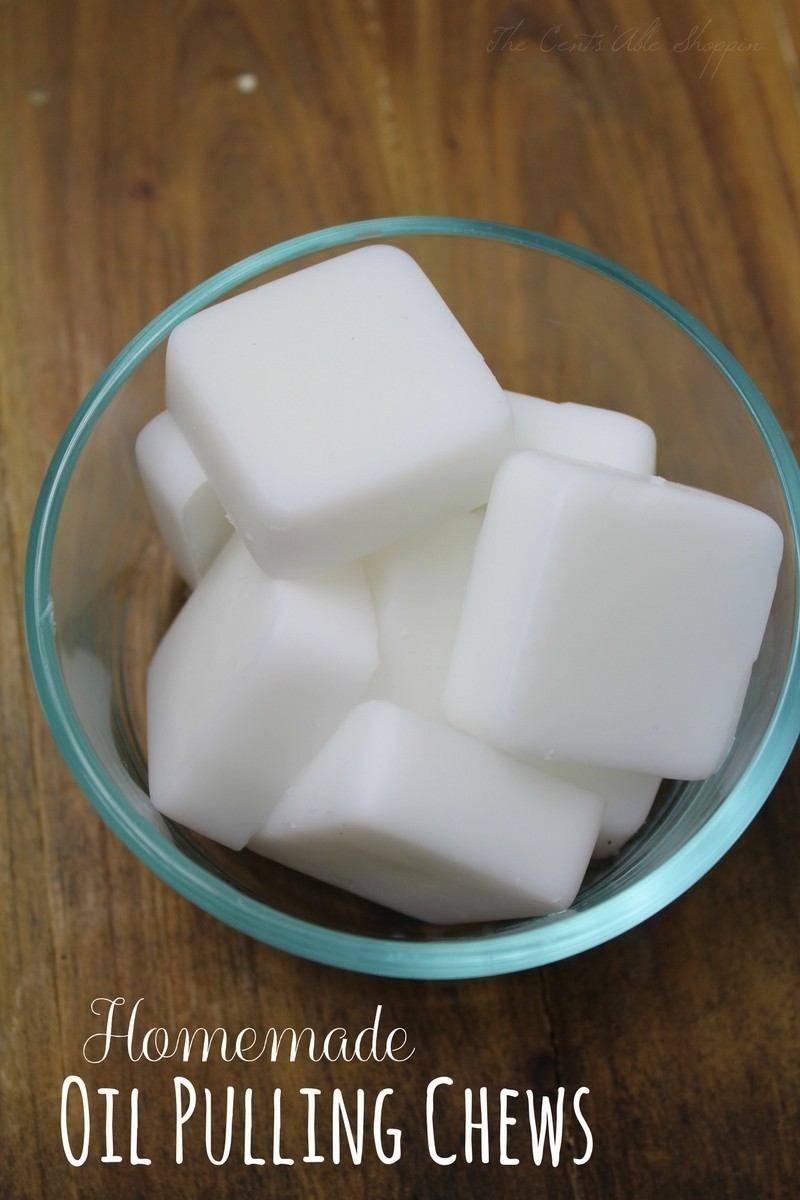 Oil pulling isn't so much difficult as it is time consuming. Mornings are pretty hectic in our house, getting everyone up, fed, schoolwork started… Only to have to clean up and do that all over again an hour or two later. Anything that can help trim time is a blessing.
Fill Up the Mold
Bring on these oil chews – they are easy and take just a few minutes to make. In fact, I was able to make a whole silicone mold of these as I breakfast for my five kids.
(This 24 cavity Wilton mold works wonderfully for making these chews.)
When you get up in the morning, just pop one in your mouth and allow it to melt – swish in your mouth for 5-10 minutes, then spit out.
Note: Always make sure you spit out the oil in the trash, or outside in the yard – you do not want to spit in the sink or drains. Don't want to use essential oils? You can forego the essential oils and still see great results.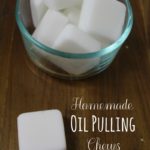 Print
Homemade Oil Pulling Chews
Whip up a batch of oil pulling chews in minutes with this simple DIY - oral dental health has never been so easy to accomplish!
Materials
Optional:
10 - 12

drops essential oil

Peppermint Vitality, Clove Vitality, Thieves Vitality, Orange Vitality all work wonderful
Instructions
Place the coconut oil in a ball canning jar and pop in the microwave on 20 second bursts just until melted.

Remove from the microwave.

Optional: Add the essential oil(s).

Pour into a square silicone mold.

Place in the freezer to cool. We place the mold on a cookie sheet to make it easier to slide in the freezer and rest on the shelf.

Once frozen, store in the freezer and use one each day as needed.
Use the same mold for these additional DIYs!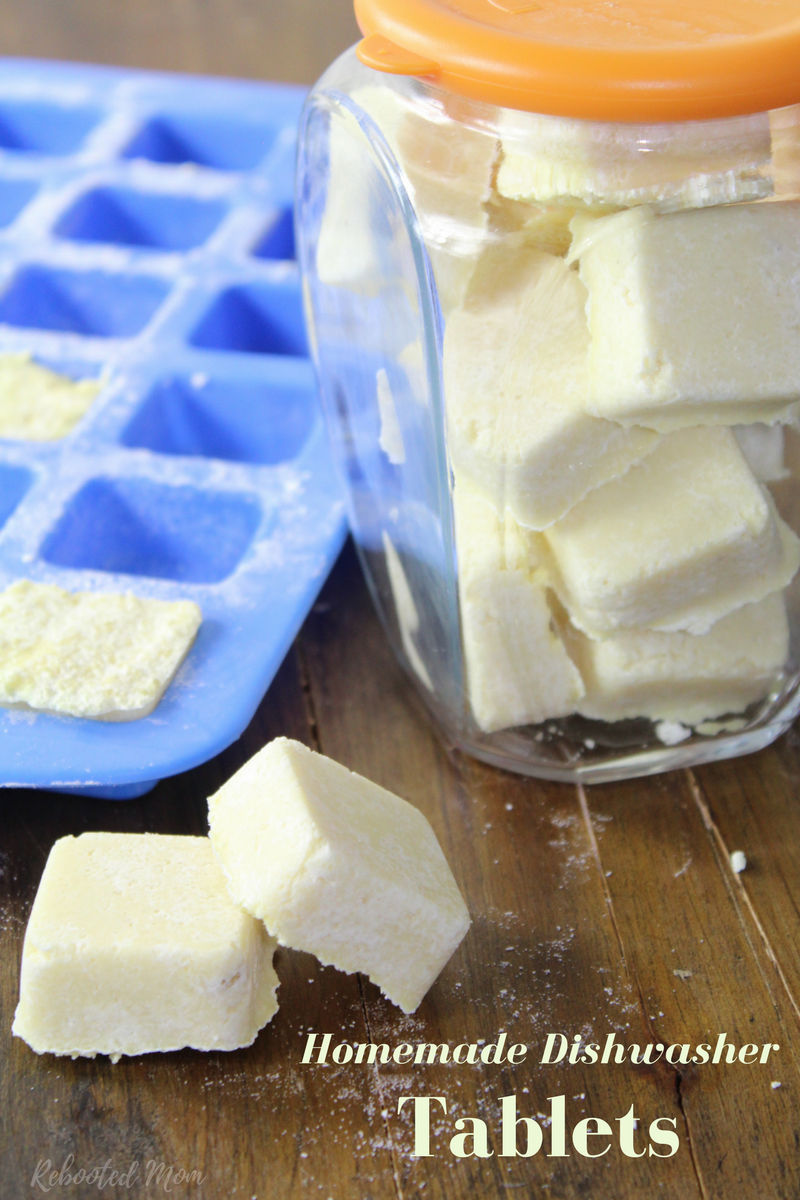 Homemade Dishwasher Tabs (without Borax!)