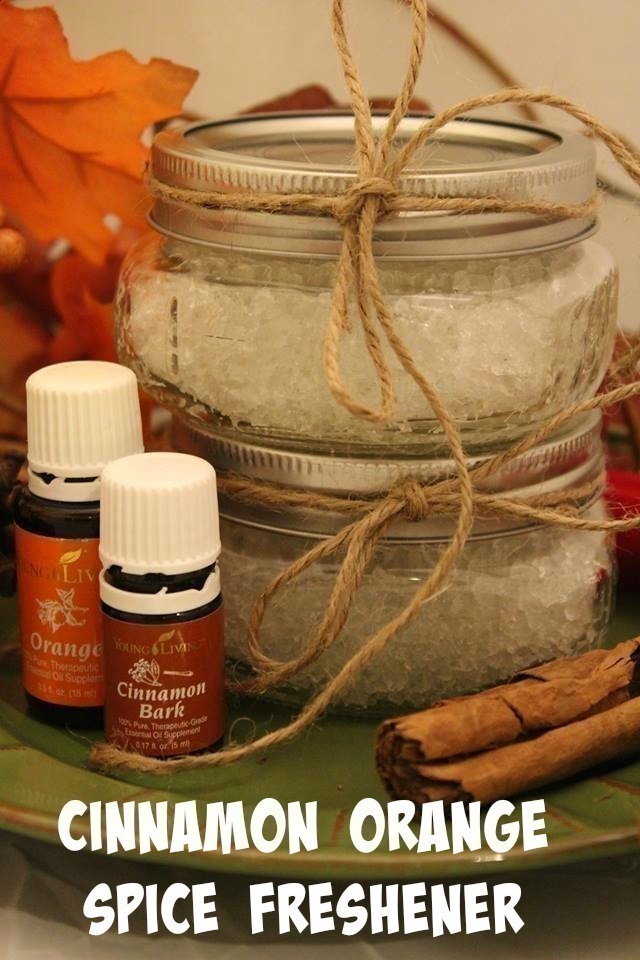 Every year when October rolls around, you can smell that strong scent of cinnamon when you walk into JoAnn, Michaels, Hobby Lobby .. or even the regular grocery store.
I have no idea what they use, I thought for a while it was Pine Cones, but I'm never completely sure that is exactly what it is. In any case, I LOVE replicating that in my home.. because it smells amazing. So every opportunity that I can take to copycat that amazing smell I'm all for it.
Since we are doing homemade gifts this year for teachers and friends, we thought this DIY Mason Jar Air Freshener would be a great way to capture that smell and gift to someone else who loves it just as much.
These are such easy gifts, and so inexpensive to make – if you are more crafty you can make your own labels for each jar too!
Supplies
Mason Jars – I used the 4 pk of Ball Canning Jars from Target – you can see HERE
Watersorb – got mine HERE
Tulle
Twine
How-To
In a porcelain cereal bowl (not plastic!) stir together 1 Tbsp of Polymer Crystals with 8 oz. Hot Tap Water
Add 20 drops of Cinnamon Bark Essential Oil & 20 Drops of Orange Essential Oil
Stir together until well blended and let it sit for a few minutes
The crystals will absorb the water and eventually you'll be left with a bowl of little crystals
Split the mixture into 2 separate Jelly Jars
If you use right away, then place a thin piece of Tulle over the top, then screw on the ring. If you are not using them right away, put the Tulle on the top, then screw on the cap and the ring both.
If the gel dries out, you can add a little more water (just a little at a time!) and another few drops of Essential Oil
These are best in smaller spaces ~ and would work great as a gift for co-workers, teachers or even in your own office on your desk.
If you want to learn more about Essential Oils, read more on our last post here .