Are your planning a no fuss party? Do you want to surprise your kiddos with some cool Minion inspired snacks in their lunch?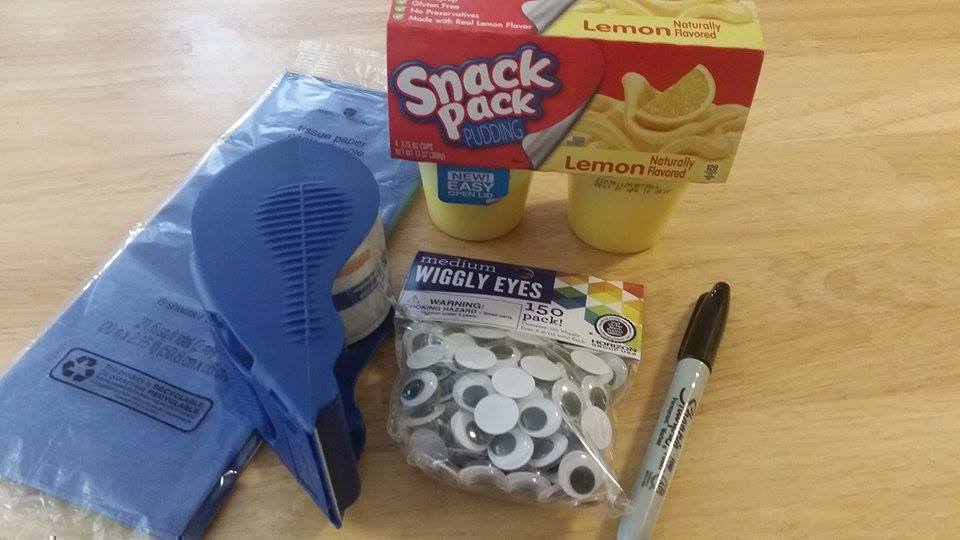 We love the Minions.. our kids love the Minions.. even Dad LOVES the Minions. We have all the Minion Happy Meal Toys, and every time we walk by Bananas in the Grocery store the kids say… "BA-NANNNNNAS" :)
You have that right – even the Baby does it.
So we thought these were most fitting for back to school. What do you think?
What will you need?
4 Pack of Yellow Pudding: We got lemon, but you can use Banana Cream, or Vanilla. Lemon is just really yellow.
Marker
Blue tissue paper or construction paper
Tape
Googly eyes, we got this bag at the Dollar Tree… for $1.00 (we are thrifty, remember!)
Optional: white paper for top of container so you can write a cute note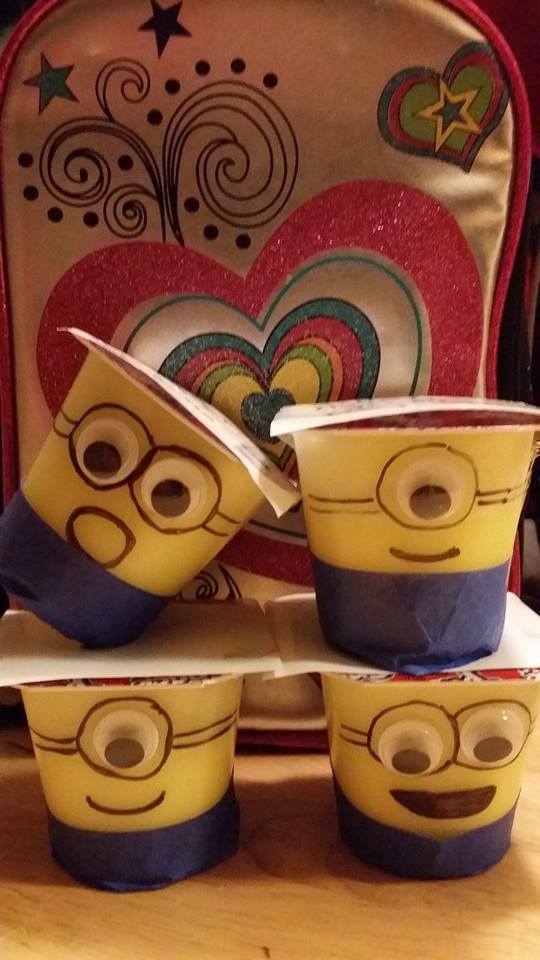 How we put it together:
We wrote a message on white paper to cover the label on top. Regular tape or two sided tape will keep it in place.
Cut a strip of blue paper and tape it to the pudding cup.
Glue the eye or eyes!
Draw with the marker the googles around the eye, and mouth.
Ta-Dah – You are done!
Get Cool Mom Street cred when your kids get this out at lunchtime!