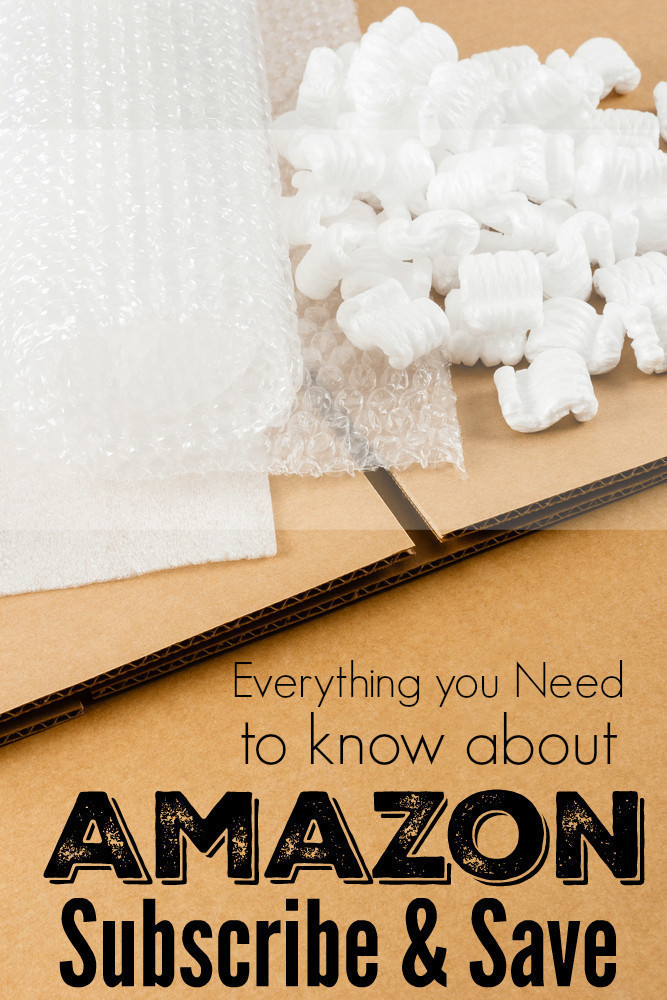 Have you used Amazon's Subscribe & Save?
If you have been an Amazon shopper for any length of time, you have probably heard of Subscribe & Save. Subscribe & save allows you to set up regularly scheduled deliveries and earn savings. Unlock extra savings on eligible subscriptions when you subscribe to five or more products at one address on your monthly delivery day.
Here's some detailed information on the program just in case it's new to you:
What is Subscribe & Save
Subscribe & Save is Amazon's Subscription Service. It's available for most items in grocery and household goods, as well as baby items too.
It allows you to "Subscribe" to deliveries of popular products that you and your family use – you can request them to be delivered on a schedule that ranges from 1 – 6 months.
Not only does Subscribe & Save help you by bringing your favorite items to you on a regular, they also save you a discount too ~ Amazon offers 5% off subscribe & save Items.
If you have more than 5 Subscribe & Save Items delivered within the same month, you will save an additional 10 percent for a total of 15% savings off the current price. Amazon family members will score 20% off diaper subscriptions and more.
How does it work?
Subscribe and save allows you to subscribe to everyday items in the Amazon marketplace to save:
Choose from thousands of eligible products in the Subscribe & Save store.
Select your delivery frequency and create your subscription.
Skip your deliveries or cancel your subscriptions at any time by visiting Your Account > Your subscribe & save Items.
In advance of each delivery, Amazon will send you a reminder email showing the item price and any applicable discount for your upcoming delivery. The price of the item may decrease or increase from delivery to delivery,
There is no commitment once you subscribe, and Amazon always sends you a reminder before your order ships.
Can I Cancel Subscribe & Save?
Thankfully you can cancel your Subscribe & Save items — we will always recommend you wait to cancel before your current order has shipped. To cancel:
1. Head to Amazon & select your Account (above the cart icon)
2. Go to options, click manage subscribe & save Options
3. Click cancel this subscription
Keep in mind that if you score a great deal on an item with subscribe & save, that price is not guaranteed for future shipments. If you DO continue to receive the shipments on the item, you will pay the current price on the item just before it ships.
Amazon will always send you a reminder email before your order ships to allow you time to verify the price prior to paying.