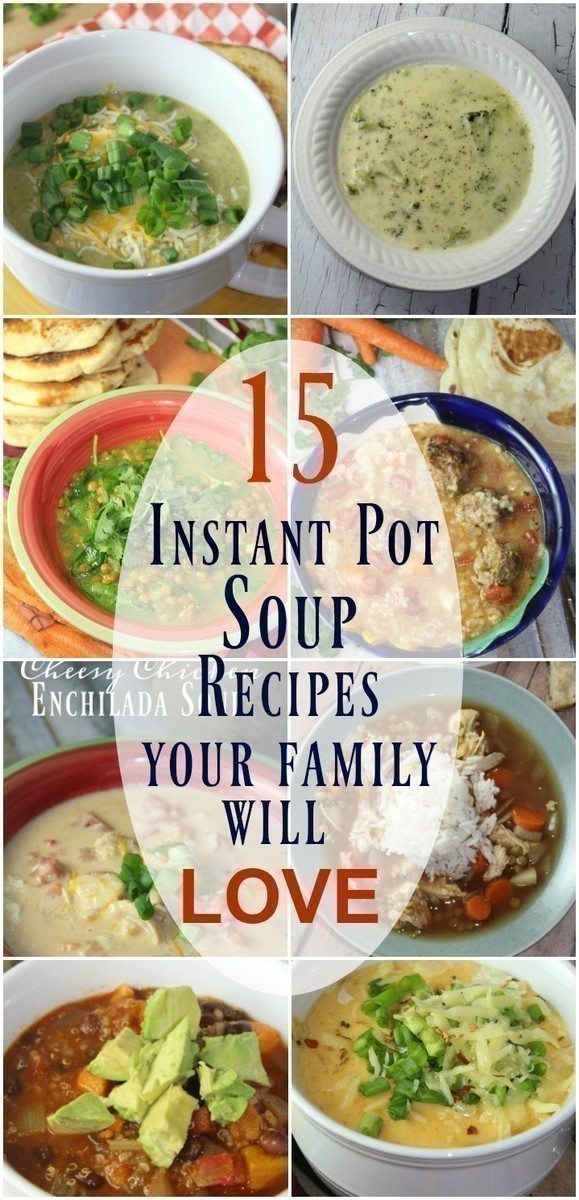 Chances are you have jumped on the Instant Pot Bandwagon after seeing post after post about how wonderful this appliance is.
It is the most amazing investment in appliances we have made for a long long time – definitely an investment!
The Instant Pot has been a total life changer in our house – and as with most appliances, I dove right in without reading the manual. I try to cook almost everything in my Instant Pot. My crock pots are now tucked away in the garage.
The best part about the Instant Pot is that it keeps the kitchen cool – unlike turning on the oven. And the pot cooks the same items as a crock pot in a fraction of the time. It switches to warm when it's done (in case you aren't there to turn it off).
There has always been debate as to whether using a pressure cooker is healthy – we talked about that here. We also mentioned 15 things you NEED to know about your Instant Pot if you just purchased one.
And we rounded up 15 really easy family friendly soup recipes you can whip up in your Instant Pot to give you a great place to start.
15 Family Friendly Soup Recipes for your Instant Pot
Checkout over 50 Instant Pot Recipes– from Tamales to Yogurt, Pasta & more.
Have an Instant Pot & looking for the best accessories? We rounded up the BEST Instant Pot Accessories to have for Instant Pot Owners!
Related Posts: