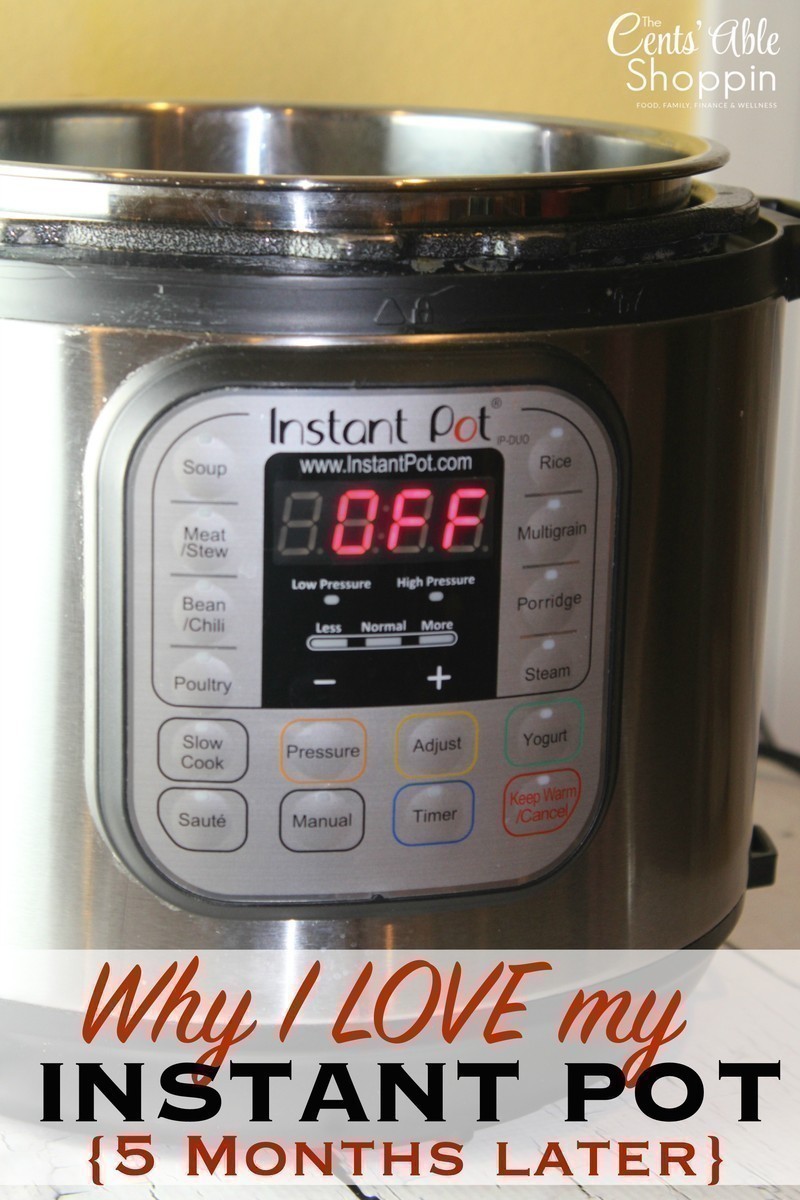 I first heard about the Instant Pot last year in December (2015)… one of my Oily friends mentioned that she was a moderator of an Instant Pot Group on Facebook for those of us who love Young Living AND have an Instant Pot.
I love the group. It's amazing in every way. We all share our love for Essential Oils (thousands of us!) and we all incorporate Essential Oils in our recipes.
Curious of course.. I joined the group even though I don't have one. I was inundated with notifications from people, who were making hard boiled eggs in 5 minutes, a full chicken in less than 45…soups, stews, roasts and even rice – 4 minutes!
I wondered to myself why I hadn't heard of this thing until then… so I figured it was relatively new. Perhaps I don't get out too much I thought – so I followed the link to Amazon and read glowing reviews. It was at that point I truly DID feel like the ONLY person who didn't know that this machine existed. Surfing the 'net it appeared as if this appliance had been out for a while. Obviously I don't shop much, because I had never once heard of it.
I knew at that point that we needed one. But it wasn't really in the budget for December. Though I knew that IF I had one I'd probably eliminate the need to grab food elsewhere in a pinch – so I showed the pot to a blogger friend of mine and bought it through her link on Amazon so I could have it and try it out.
A few days later, it was clear I had made the right decision. I was sure that from that point forward there would be NO need for my crock pots around the house, so those went into storage and haven't been back out in 5 months. FIVE months – truly crazy – right?
Freezer Meals became a thing of the past with this pot – why spend an hour making freezer meals when I can make dinners in minutes in this? Truly serious – with pre-cut veggies, it truly defeats the purpose of freezing meals. Gone are the days I have to buy yogurt, I can make it myself.
I can use the Instant Pot as a slow cooker if I wish. I can saute, I can make Steel Cut Oats in 10 minutes. Rice takes a mere 4 minutes, and I can even program the Instant Pot to have our Steel Cut Oats ready & warm when we wake up in the morning.

The Instant Pot is a multi-cooker that does the job of your slow cooker, electric pressure cooker, rice cooker, steamer, yogurt maker, saute/browning pan and warming pot. That's 7 appliances I would have sitting on my counter, but instead it's wrapped into one.
At first, I figured it was just all hype – another appliance, with great intentions. After a few times I figured it might stop working.. but 5 months later it's running like a champ.
The more I used this Instant Pot the more I really enjoyed using it. I stopped expecting things not to turn out.. and started to rely on it for cooking weekly staples – our hard boiled eggs, lentils, white AND brown rice, dried beans, and more.
In most times I use it as an electric pressure cooker – sometimes though I use it to saute food (depends on what I make..) and other times I use it to make rice – probably a few times a week. We have made Cheesecake in the Instant Pot, and Bone Broth in a fraction of the time it would have taken us to do it on the stove.
It does have a yogurt feature, and I use that weekly to make our own Yogurt here at home – it's easy. This "one" appliance has made meals faster and more convenient – my husband even uses it at times to make himself something. I can literally not have anything for dinner at 5:15 p.m. and 20 minutes later have a full on meal at the table.
In fact, it has taken a permanent spot on the counter in our kitchen and the crock pots are GONE – in the garage, in a box – for good. At some point, over the 5 month period, I fell in love with this Instant Pot – although much a skeptic at the start, I can now understand why this appliance receives so much praise and so many great reviews.
Our Favorite Instant Pot Posts:
Since then, we have made a TON of things in this pot. We have rounded up10 Reasons why we invested in an Instant Pot, and we ALSO rounded up the BEST Instant Pot Accessories to have for Instant Pot Owners!