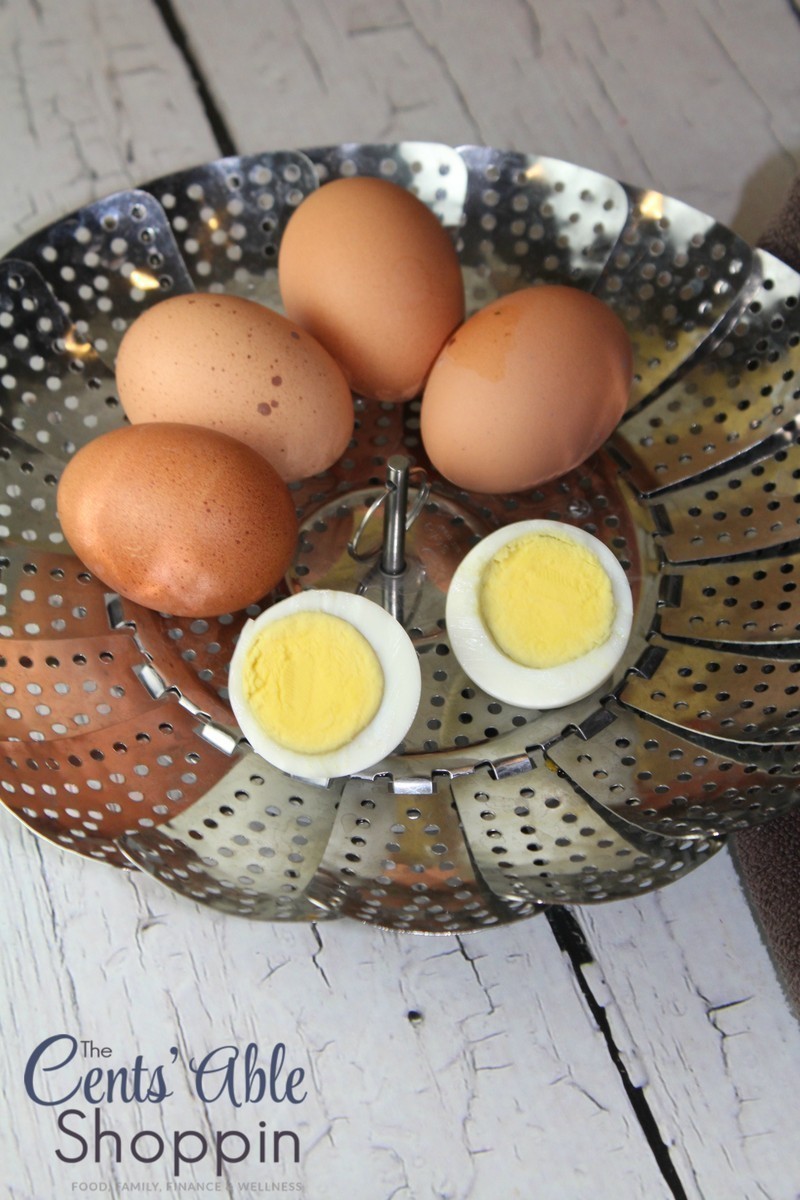 Love hard boiled eggs? Our kids do too – they are usually the #2 breakfast around our house next to Oatmeal – they go crazy for hard boiled eggs.
The Instant Pot makes them unbelievably easy to make – I can toss them in (figure of speech), lock the lid and go about making them their lunches for school without having to hover over the stove.
We pick up our eggs from our CSA – who allows the chickens to run on the pasture and eat insects, worms, seeds, and plants.
If you can, try to stay away from grocery store eggs. (even Organic) — ideally you will want to get Organic, Pasture Raised Eggs. .. you should know where they come from, and how they are raised.
Most people that have an Instant Pot may already have tackled making hard boiled eggs – it was one of the first things we did besides making baked potatoes, and beans.
Hard Boiled Eggs - Instant Pot
2016-05-10 19:48:51
Ingredients
5-6 Farm Fresh Eggs
1 C. Water
Instructions
In the Instant Pot, pour your 1 C. water
Set the trivet inside the Instant Pot, then top with your steamer basket and eggs.
OR, allow the eggs to sit directly on the trivet - your choice.
Lock the lid; set the Instant Pot to Manual (High) for 5 minutes.
When it beeps, let it sit for 5 minutes, then release any remaining steam thereafter (shouldn't be much if any).
Remove the eggs, and place in a dish of cold water.
They will peel VERY easily!
The CentsAble Shoppin https://www.thecentsableshoppin.com/
Checkout more recent Instant Pot Recipes… see 10 Reasons why we invested in an Instant Pot, and find the BEST Instant Pot Accessories to have for Instant Pot Owners!
Related Posts: