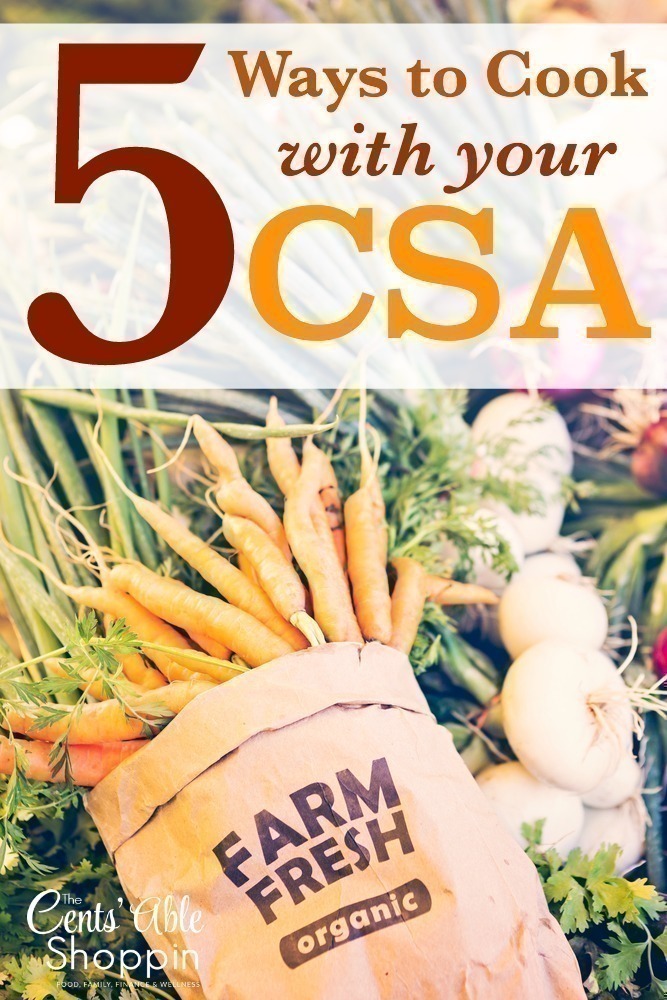 Community Supported Agriculture Programs (CSA) are very common here in Phoenix – rather than the average consumer heading to the grocery store for their weekly produce, you instead go to a designated pick up location for your weekly produce share.
We belong to a CSA, and I can't say enough about it. I really love it. I'd be lost without it.
Here in Phoenix there are many CSA shares you can join into – we belong to Taste of Paradise which is spread out around the Valley. We are on a week to week share (and we haven't missed a week yet), with pick up at our local Superstition Farm on a Thursday. While I pick up, my 2 year old chases their chickens around, and tries to stick her nose through the fence to kiss the snout of the pig.
My older kids are infatuated with the chickens that like to ride on the back of the burro… I'm not sure why chickens do that but my kids think it's hysterical.
A CSA allows you to get a fresh box, of organic produce, from a local farmer (or, multiple farmers that team together). Not only is it a great way to reduce your trips into the grocery store, it's also a wonderful way to support your local farmer(s) too.
We love our CSA for more reasons than that though – I personally like it because of the fact that I don't have to enter the grocery store (that in itself is worth every penny…) – I get Organic, Pesticide Free produce. It requires little thought on my behalf – but it also forces me to learn about new vegetables, and gives me a week's worth of produce to cook with.
The only thing I need to do is cook, and, be willing to find new ways to use produce.
It's fun for my kids too – they realize that produce doesn't come from the grocery store, but a farmer, who grows and picks it that day (which means that your produce is often fresher and will last longer). You can read the reasons we love our CSA on our last post here.
Having a CSA share is a commitment though – you do need to be able to cook. You have to be motivated to use up the produce you have. And you have to be willing to try NEW recipes and forego that $5 pizza night just for the sake of convenience. So I guess you could say it is a healthier option :)
Having a CSA does require some pantry staples – with these staples it's relatively easy to whip up most recipes you might come across.
Whole Grains
Keep whole grains around the house to make it effortless to use that CSA produce – you'll want to make sure you stock up on brown rice, quinoa, tortillas and whole grain bread. We also keep cornmeal in bulk, all purpose organic unbleached flour, whole wheat organic flour, and lentils, too.
Dry Beans
It's almost a necessity to have these stocked up in your pantry – thankfully they are inexpensive. Beans, even when you purchase organic dried or canned beans, they are very economical. Lentils, Chickpeas (Garbanzo Beans) Northern Beans, 7-Bean Mix and Black Beans are all great choices. Pine Nuts are also great to have in the pantry (especially if you make Pesto) – they are not too cheap but they last a long time.
Organic Black Beans are relatively inexpensive to pick up at Costco in Bulk – and Lentils go a long way. You can order Lentils from Vitacost or Amazon, we prefer dry Lentils to the canned varieties, and our Instant Pot is a great way to whip up those lentils in half the time it would take our stove to cook them up. You can pair lentils with black beans to whip up soup in 15 minutes or less, or pair with quinoa for a healthy dish, too.
Spices
It's important to have spices on hand in your pantry — they are what flavor your food. Some of the best to have available are coriander, fresh garlic, curry powder, turmeric, cumin, black pepper, sea salt, paprika, italian seasoning, and cinnamon.
Vegetables
Although not necessarily pantry staples, these are items that we always try to have on hand from week to week – because they work well for last minute dishes that you can make in a pinch – every month we buy lots of sweet potatoes and they are kept in the pantry on the shelf. They do well when kept in a dark, cool area.
Spinach is such a great price when you pick up as part of your CSA share – and while it is great for smoothies, we can cook it up in minutes and use it for Spinach Pesto (and then freeze it for later), and cook it down to use in Spinach Pasta. Potatoes and Carrots are also great to have on hand, as they are great alone in their own soups, shredded to use for Carrot Muffins or Hash Browns, or simply steamed in the Instant Pot for an instant lunch.
Other Pantry Staples
Some of the other staples that we like to keep on hand are homemade chicken broth and vegetable broth for soups and sauces.
Raisins are also a necessity – not just for kids snacks, but also to add to your Carrot Muffins, Steel Cut Oats, and even rice pudding. We like to keep a few cans of full fat coconut milk available, as well as tomatoes (although I admit, I prefer using fresh over anything in a can), dates, and packaged organic pasta, too.
Olive Oil and Balsamic Vinegar are also important to have in the pantry as you can use those condiments to make your own sauces to accent the flavor in your CSA vegetables. We have a local Olive Mill in our area that has the most amazing extra virgin olive oil.
If you eat meat, then a Rotisserie Chicken is a great thing to pair with your CSA – though much of the CSA produce on it's own could easily make meat-free meals that aren't dependent on meat. Seek out farmers who raise pastured chickens for the best opportunity for you to invest in the most high quality meat.
If you live in a hot area, your crock pot can be a blessing to use up your CSA produce, but even more helpful is an Instant Pot — we invested in one two years ago and have since put all of our crock pots away permanently.
There are many ways to use up your CSA produce – from Soups, to Muffins, with Pasta and even Raw – fresh from the bag, with a little seasoning. Having a CSA is an amazing experience … if anything, it makes you think a little more about the food you are eating and feeding your loved ones.