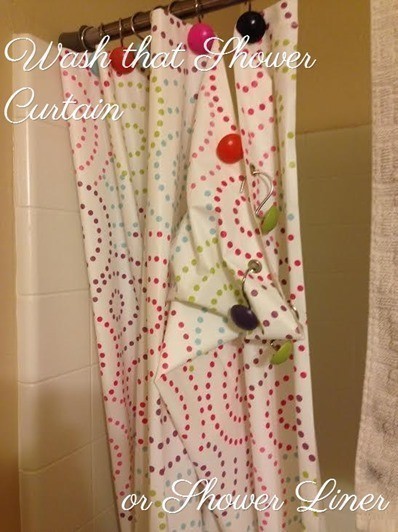 How long has it been since you washed your shower curtain or liner? I did mine this morning again. Not a hard thing to do but something we probably don't do as much as we should!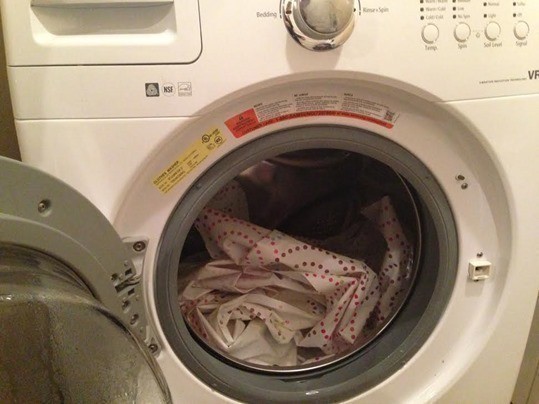 Take the Curtain off the hooks………throw in the washer. I washed mine with the bath towels – I did not use bleach, and don't use softener – and stick with 1/4 of your usual detergent and warm water.
Remove from the wash, and be prepared to get your floor wet! You can hang back up immediately in the shower, or you can pop in the dryer on low for 30 seconds to a minute – don't forget about it in there.
Related Posts: