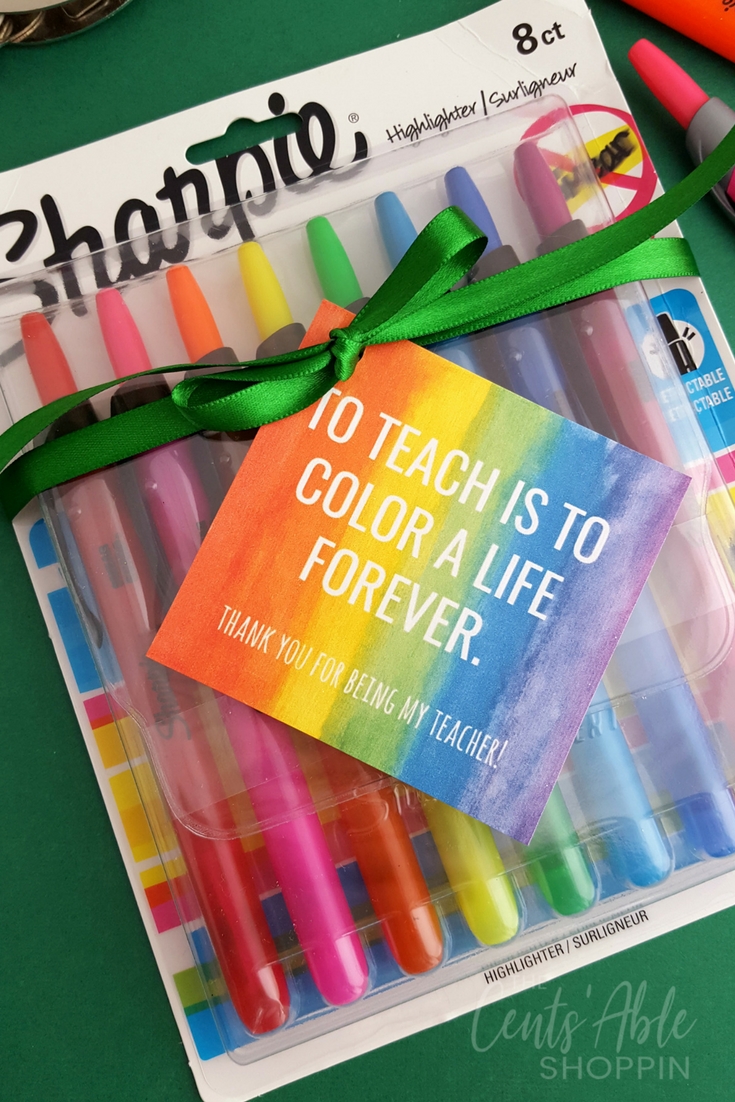 Every year in May, we celebrate teachers across the U.S. with Teacher Appreciation Day. If your kids are like mine, they love creating and gifting things to others, and teachers are no different.
There are so many things you can do for teachers ~ although we homeschool now, we haven't always, and in past years we have gifted Lavender Oatmeal Milk Bath, bath bombs, lip balm, and even a bottle of essential oil with a diffuser necklace.
Markers though are always a fave – they are fun to gift because they are super bright and colorful and teachers LOVE them because they can call them their "own" — in this case, no sharing allowed! I personally love markers too, and I always try to keep them up at the highest level in the house…
However, no matter how hard or high I hide them, the kids always find them.
They always seem to find them and trying to get that off my canary yellow living room walls is a doozy! We recently had to repaint our walls just to cover up the black marker that I couldn't get off – and less than a week later, we had cousins over that managed to get into the markers with our kids and give us yet another opportunity to paint.
I despise painting!

This gift tag can wrap around a package of colorful pens, highlighters oar markers. Or, do the same for a bouquet of markers or highlighters.
Teacher Appreciation Gift Tag
I can't think of a better way to gift markers to your child's teacher than with a unique gift tag that highlights their dedication to teaching children. These gift tags are perfectly simple to put together and print up beautifully on white card stock!
Materials:


To put together:
Use scissors to cut along the dotted lines on each printable tag.

Use the hole punch to create a hole in the top left corner of the tag.

Run a ribbon through the hole and wrap around a package of colorful pens, highlighters or markers. Or do the same for a "bouquet" of colorful markers, highlighters, etc.
Are you looking for more gift ideas? You might want to check out over 35 natural beauty homemade gift ideas, or these cute Lavender Sachets!