Dry lips? Whip up this DIY Orange Creamsicle Lip Balm with orange and vanilla. It's easy to make and keeps your lips beautifully nourished!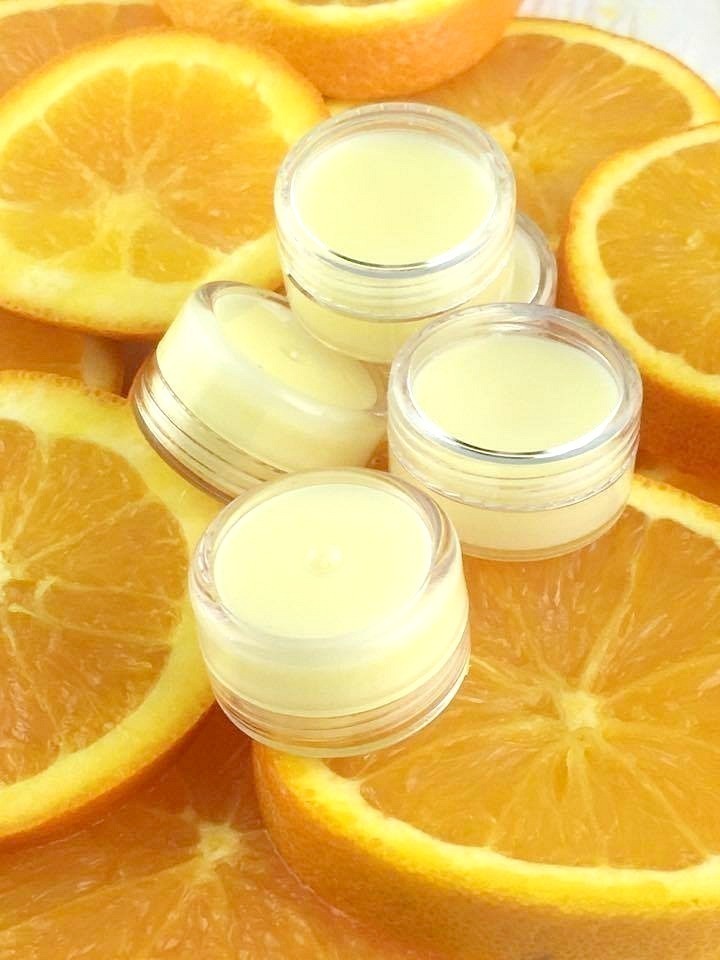 I've always been a big fan of lip balm. You can find one in my purse, pocket, car, bathroom… everywhere practically. I never leave home without it.
Several years ago, I learned that not all lip balms are created equal. I am deeply in love with lip balm that is nourishes and moisturizes my dry lips without leaving a waxy coating.
I have been making my own lip balm for the last few years. Not only is it easy, it's fun to DIY and relatively simple to make several at once.
There are several different lip balm combinations that I love and this one is definitely one of them!
Juicy oranges is what this fun lip balm is all about. It combines moisturizing mango butter with beeswax and coconut oil, along with orange essential oil for a fun, uplifting scent. Feel free to substitute coconut butter for the mango for a chocolate-orange scent.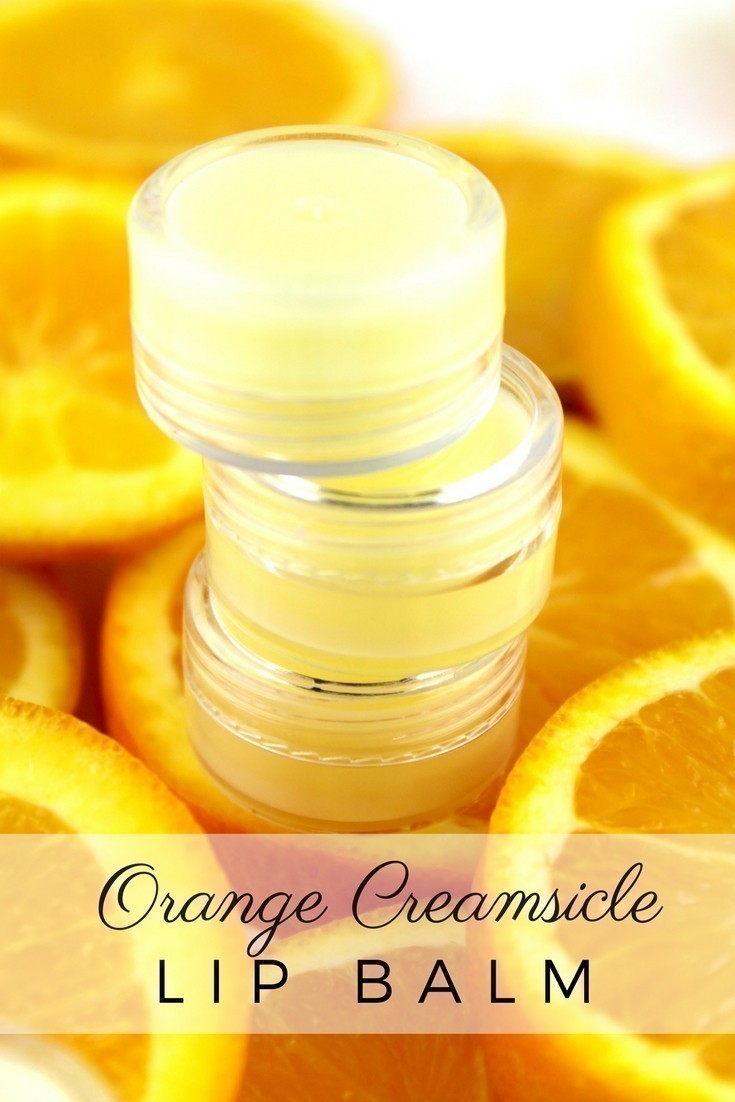 This DIY Orange Creamsicle Lip Balm is incredibly moisturizing and lasts for hours on your lips!
We made ours in small containers, but you could also whip these up easily in lip balm tubes as well. I just love the little pots and this recipe makes more than enough for me to have plenty on hand.
Orange Creamsicle Lip Balm
Ingredients
Instructions
In a glass canning jar or a glass Pyrex measuring cup, combine the coconut oil, butter and beeswax – 20 second intervals until melted.
Remove from the microwave allow to sit for a minute or two, then add the vanilla extract and essential oil – extract will be hard to incorporate but continue to stir until blended.
Carefully pour into your lip balm containers – we found that by working quickly, a smoother pour into each one was easier. By working slowly our hand was unsteady.
Allow to sit until hardened.
This recipe above made 12 for us – but it may differ depending on what type of container you use.
Give it a try and let us know how it turns out for you!