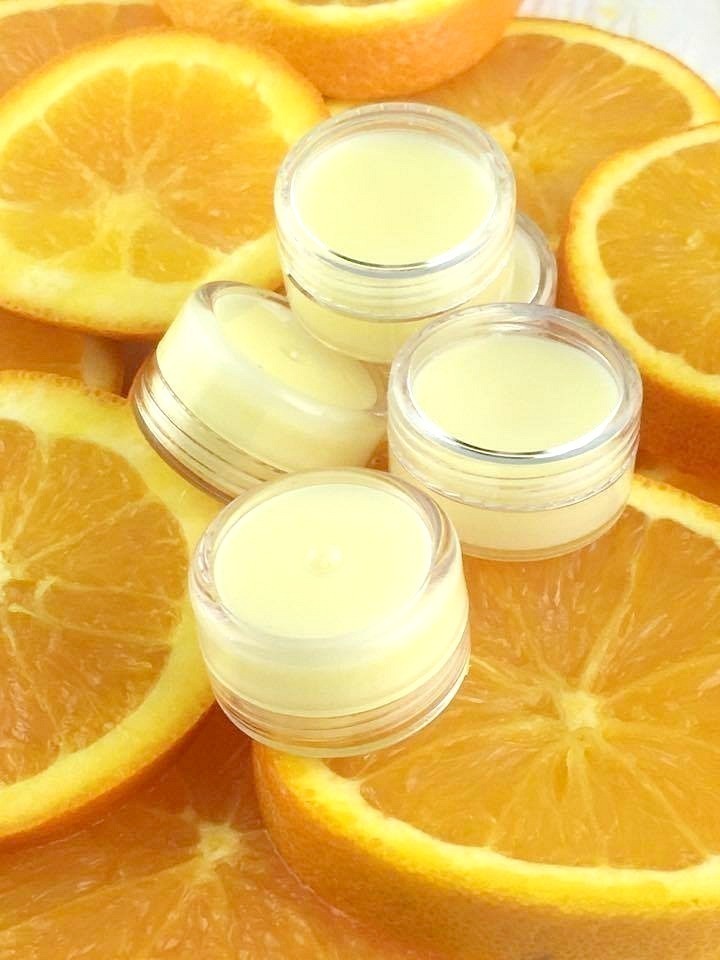 Who doesn't love a really good lip balm? With the warm weather here in Phoenix comes sun-stressed lips – and we won't be seeing cooler weather for quite a looooong time.
Who doesn't love a juicy orange?
I think we all do – and here in Phoenix, there used to be miles and miles of orange groves – before they started to wipe them all out and build houses and houses and houses for miles…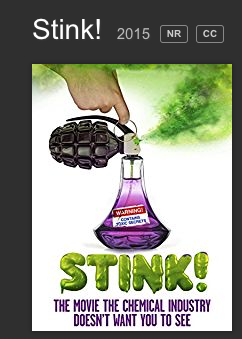 It's been about 3 years since our family started our real food journey – that journey inspired us to get more serious about our personal care products too. I'm grateful in part to really wonderful documentaries that inspire us to look past what is normal to most, and delve deeper into what we really put on our skin.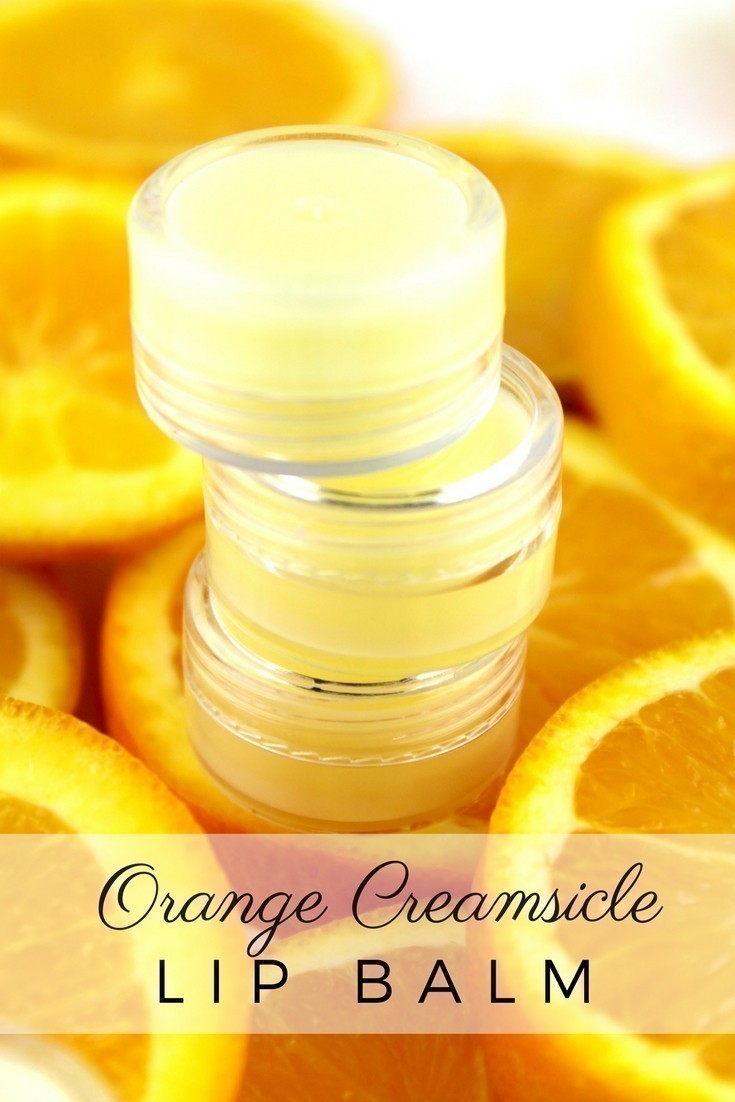 One of the best movies to watch is available on Amazon Prime and is full of great information on this very subject – it's something everyone should take the time to watch, whether on their own or with the family (like we did).
Stink! (The Movie) is quite an eye opener into the lack of regulatory guidance in the personal care industry and the effects that some of these products can have on our health. Watch the trailer here on YouTube.

When it comes to my family, I'd rather kick those items to the curb in favor of items that can easily be done with my own hands in a matter of minutes. I literally whipped these small lip balms together while I was making breakfast for the kids.
Multitasking at it's finest – right mamma? I'm sure you find yourself doing the same.
Orange Creamsicle Lip Balm
Ingredients
Instructions
In a glass canning jar or a glass Pyrex measuring cup, combine the coconut oil, butter and beeswax - 20 second intervals until melted.
Remove from the microwave allow to sit for a minute or two, then add the vanilla extract and essential oil - extract will be hard to incorporate but continue to stir until blended.
Carefully pour into your lip balm containers - we found that by working quickly, a smoother pour into each one was easier. By working slowly our hand was unsteady.
Allow to sit until hardened.
https://www.thecentsableshoppin.com/orange-creamsicle-lip-balm/
This recipe above made 12 for us – but it may differ depending on what type of container you use. Give them a try and let us know how these turn out for you ?
If you haven't jumped on this essential oil thing yet… you are missing out! There is never a bad time… but right now is a really exceptional time.
This month you can score FREE Tangerine Essential Oil (which you can use in place of orange to create this lip balm!)
On top of the Premium Starter Kit, you can a TON of other goodies and reference material plus everything in your kit that you can use to make this lip balm, too!
Plus, when you get the starter kit, I'll send you a generous bonus, too!
Related Posts: