The best essential oils for your garden, including companion planting with essential oils and essential oils that attract pollinators.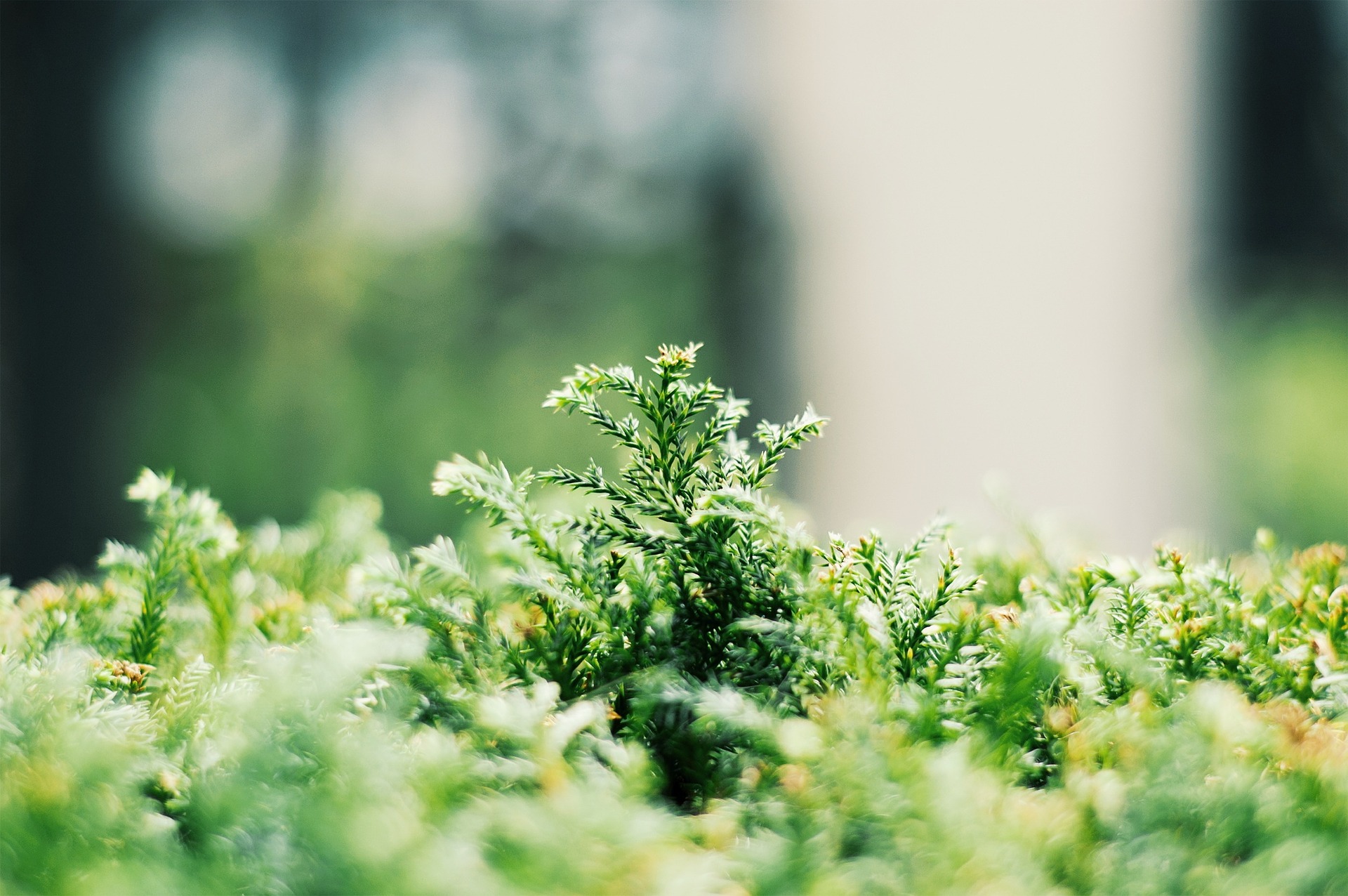 If you didn't already know, essential oils can be an incredibly important part of your gardening efforts. While it might be easier to turn to chemicals that are sold on store shelves, they are far from safe to use on foods that you are going to be feeding yourself and family.
One of the reasons we spend so much time gardening is because we want to avoid those chemicals that you find on produce sold in store. And while we don't garden for everything, we supplement what we don't grow with food from our local CSA (local, organic produce).
A win for me – good food in the backyard and local produce makes or some healthy kiddos. Essential oils can be used:
To help plants grow and prosper (companion planting)
They can help attract pollinators and repel unwanted pests
And to help the gardener find relief from their hard efforts spent in the sun
By using essential oils, you'll get a more vibrant plant with much higher yields. I love to compare it to our own body – with the right nutrition and care, we can help strengthen our immune system.
We rely largely on our garden and by taking great care of the plants each day. A garden is a wonderful resource when we need something in a pinch.
Essential Oils for Companion Planting
Just like some plants do well when planted near/next to other plants (companion planting), essential oils can work well for specific plants, too.
If you haven't ever heard of companion planting or done some research, there are some wonderful resources for that online.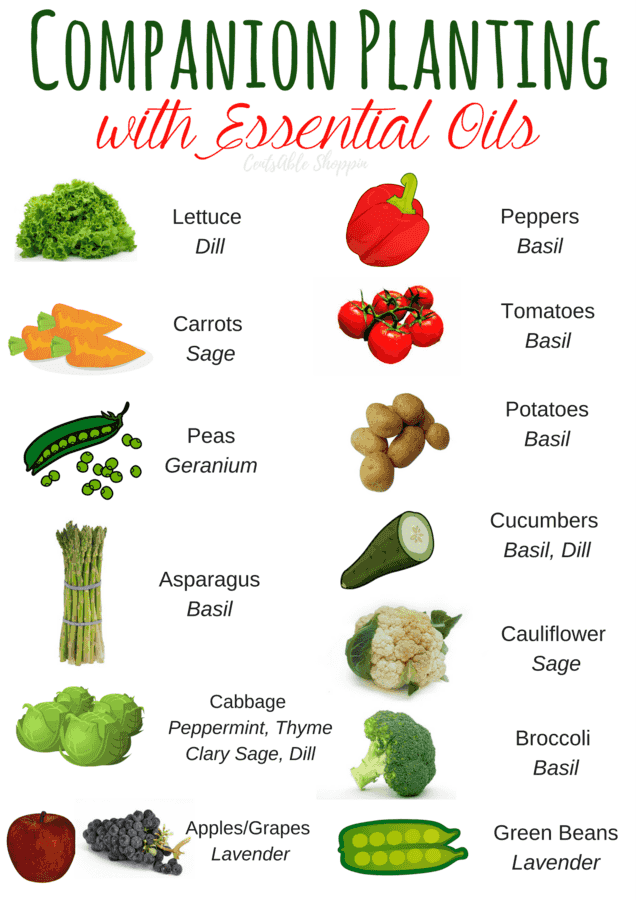 While this isn't a complete list, here are some of the most popular garden fruits/veggies and their corresponding companion plant that you can use.
When using essential oils for companion plants, add six drops of essential oil to a gallon jug of water. Give it a shake and then pour that mixture into a watering container to water your plants as usual.
Using Essential Oils for Unwanted Pests
Not only can essential oils do well to help plants grow strong and healthy, they work wonderfully to help repel critters in the garden. Though we don't always want to repel – so in some cases they can attract the critters that can actually benefit your plants.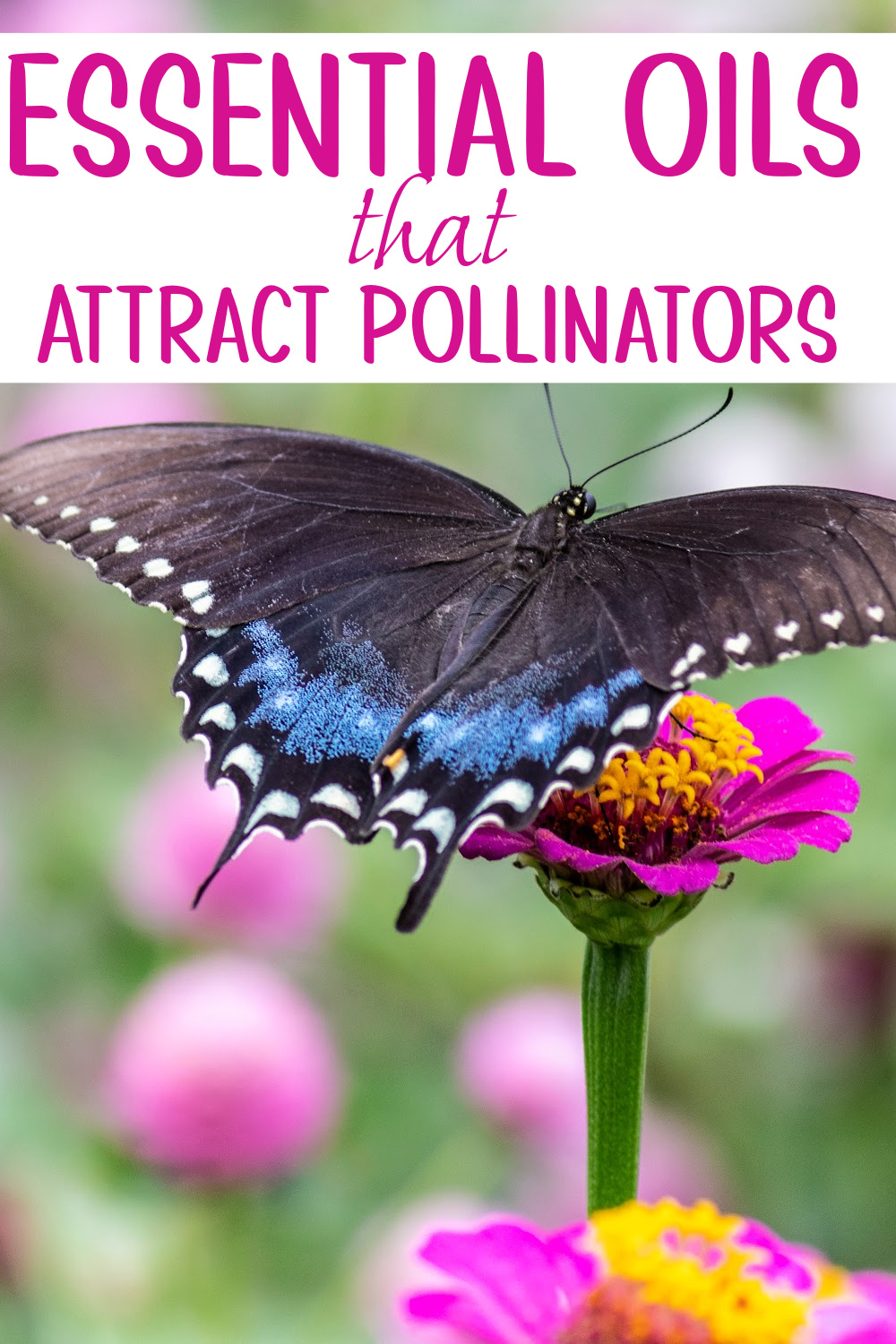 Essential Oils that Attract Pollinators
Essential Oils can also attract pollinators to your garden – to include butterflies and bees. Both are essential to a healthy garden, no matter what area in which you live.
Attract bees:
Helichrysum
Sage
Rosemary
Marjoram
Hyssop
Lavender
Orange
Attract butterflies:
Helichrysum
Sag
Lavender
Fennel
Sometimes we don't want to attract bees and butterflies. Instead, we want to help drive away those critters that can risk nutrient loss in the plants, and repel unwanted pests.
Fungi can be one of the biggest problems in any garden. It can kill plant cells and prevent the plant from getting the nutrients they need to grow strong and healthy. One of the best oils to help you support healthy plants is Tea Tree or Melaleuca Essential Oil.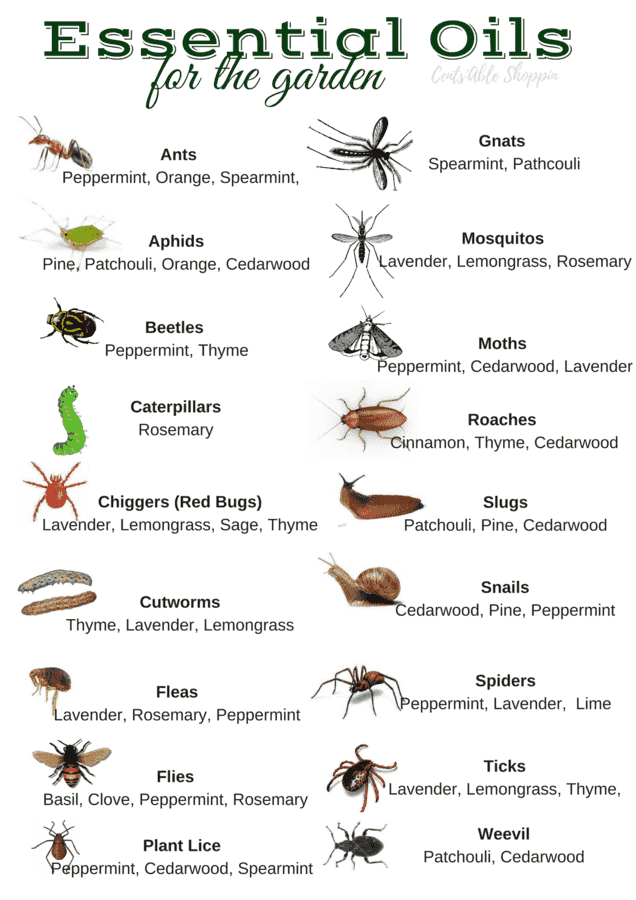 Add a few drops to a gallon of water and water on your plants a few times each week. Avoid using oils on your plants in the hottest part of the day when the sun is at its peak. It's best to water early in the morning before the sun comes up and it gets too warm.
Essential Oils for the Gardener
While essential oils can serve as a benefit to plants, they can also help the gardener.
Being outside in the hot sun can leave you tired and tested. You may come in with sore muscles, skin that needs soothing, itchy skin, and rough hands. It's rather easy to use them for your own benefit too.
Support healthy skin with Lavender. It can be used for critter bites, and in all purpose salves to help provide some relief.
Cool down with cooling spray. Mix 5 drops of peppermint in a spray bottle with 4 oz of purified water. Spritz as needed to cool off when you are working in the heat.
Comfort cream can help support healthy muscles
Seasonal support – use Lemon, Lavender and Peppermint vitality in veggie capsules for relief, or combine Lemon, Lavender and Peppermint essential oil in a diffuser or roller bottle and apply as needed to neck and temples
Create an Itch Stick with essential oils – take 6 drops of each Lavender, and Peppermint and combine in a roller bottle and top off with sweet almond or fractionated coconut oil to provide relief.
Looking for more ways to incorporate Essential Oils in your home and garden? Here are 16 great ways to put them to use in and around your home.