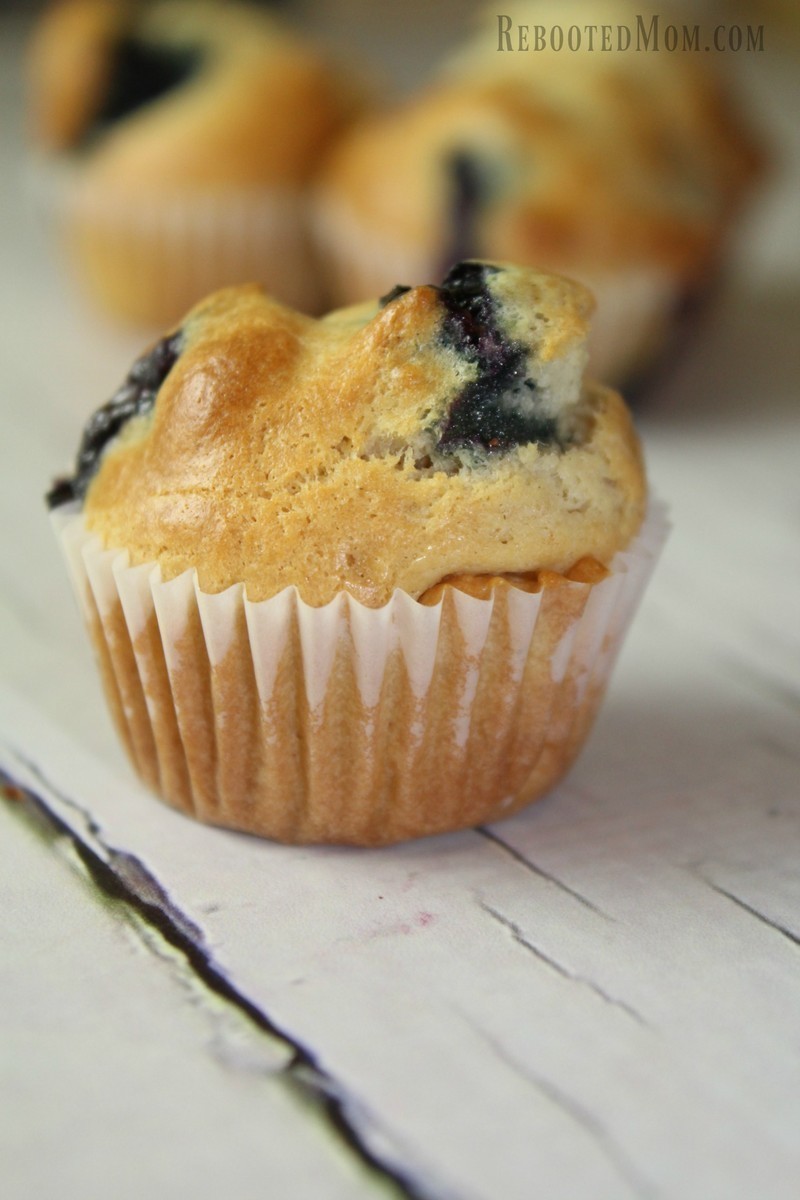 My kids love taking muffins to school – they usually eat half of a sandwich and piece of fruit at lunch, but during snack time they love to have mini muffins.
And they both like "different" kinds of course – one likes blueberry (and ONLY blueberry…) and the other one likes zucchini, or carrot, or sour cream chocolate chip… so of course I have to make enough for both :)
These freeze amazing too – so while you can make up a few batches at a time, just throw the bags in the freezer and take out what you need, they taste just as delicious after you pull them back out.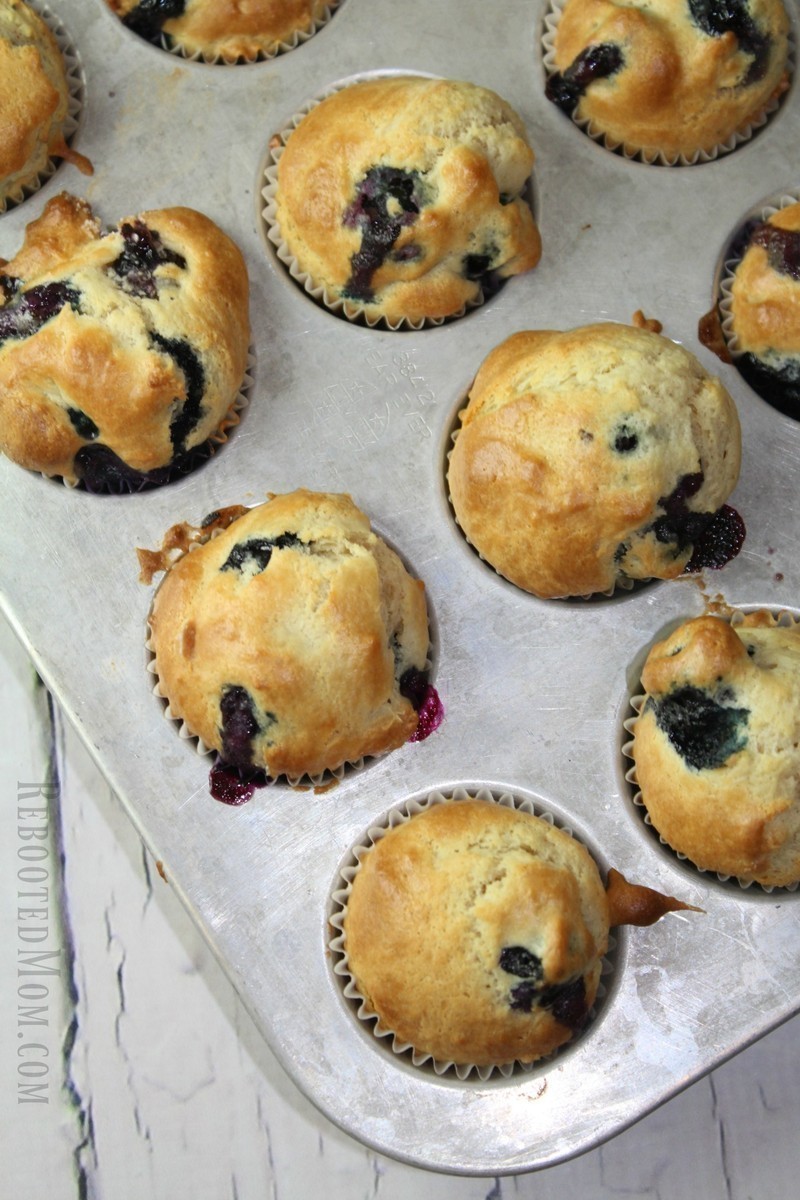 They started school 3 weeks ago and the night before they went back, I stayed up to make 4 dozen Mini Muffins – half Sour Cream Blueberry and half Sour Cream Chocolate Chip.
They get just 2 each day and they are the perfect size for small hands – nothing is wasted, and they don't feel overwhelmed by looking at this HUGE muffin in their lunchbox thinking that they can't eat it all in the time allotted for lunch (or, snack).

I have a base recipe I use for my sour cream muffins – then I just add in what the kids want at the time – chocolate chips, berries, or even parsley, herbs and cheese (in which you can even reduce the sugar to a single spoon for the entire recipe).
The original recipe called for 1/2 C, but I used just over 1/4 C. – they were still as delicious as ever but if you want to incorporate more sugar you can up it to 1/2 C. or a little more… since my kids take them for snack, I just wanted to avoid too much sugar since the teacher has to teach them through the afternoon.
Sour Cream Blueberry Muffins
2016-08-18 17:24:46
A versatile sour cream batter speckled with fresh blueberries and baked in a mini muffin tin - perfect for small hands!
Ingredients
2 eggs
1 tsp vanilla extract
1/2 C. coconut oil (melted)
1 C. sour cream
Just over 1/4 C. Sugar
1 tsp Baking Soda
1 3/4 C. Organic, All Purpose Unbleached Flour
1/8 tsp Cinnamon
1/2 C. Blueberries
Instructions
Preheat the oven to 425 degrees F.
In the mixer, combine the eggs, vanilla, coconut oil, sugar, and sour cream and whip until fluffy.
Add in the cinnamon, baking soda and flour, just until blended - do not overmix!
In a separate storage bag, coat the blueberries in 1-2 Tbsp flour and then shake up a bit - then gently fold into the batter (the flour will help prevent them from sinking in the batter).
Pour the batter into a muffin pan lined with cups, or grease with a little butter and lightly flour the tin.
Top each with an additional blueberry or two.
Bake at 425 degrees F for 5 minutes (which will help them get the rounded "dome" tops), then reduce the time to 350 and bake for about 7 more minutes.
Notes
The recipe makes between 20 - 24 - depending on how full you fill the cups. If you opt out of muffin cups, it will make around 18. If you use muffin cups, it should make 4-5 more. Let cool before taking paper liners off the muffins.
You can also adapt these for a more hearty muffin - forego the cinnamon and drop the sugar to 1 Tbsp, and use fresh parsley, shredded cheese, and garlic.
Adapted from Sour Cream Chocolate Chip Muffins
The CentsAble Shoppin https://www.thecentsableshoppin.com/
See more Muffin Recipes by heading HERE.