Nutella Bonbons bring together delicious chocolate, Nutella and hazelnuts to create these incredible little gems that you won't be able to stop eating!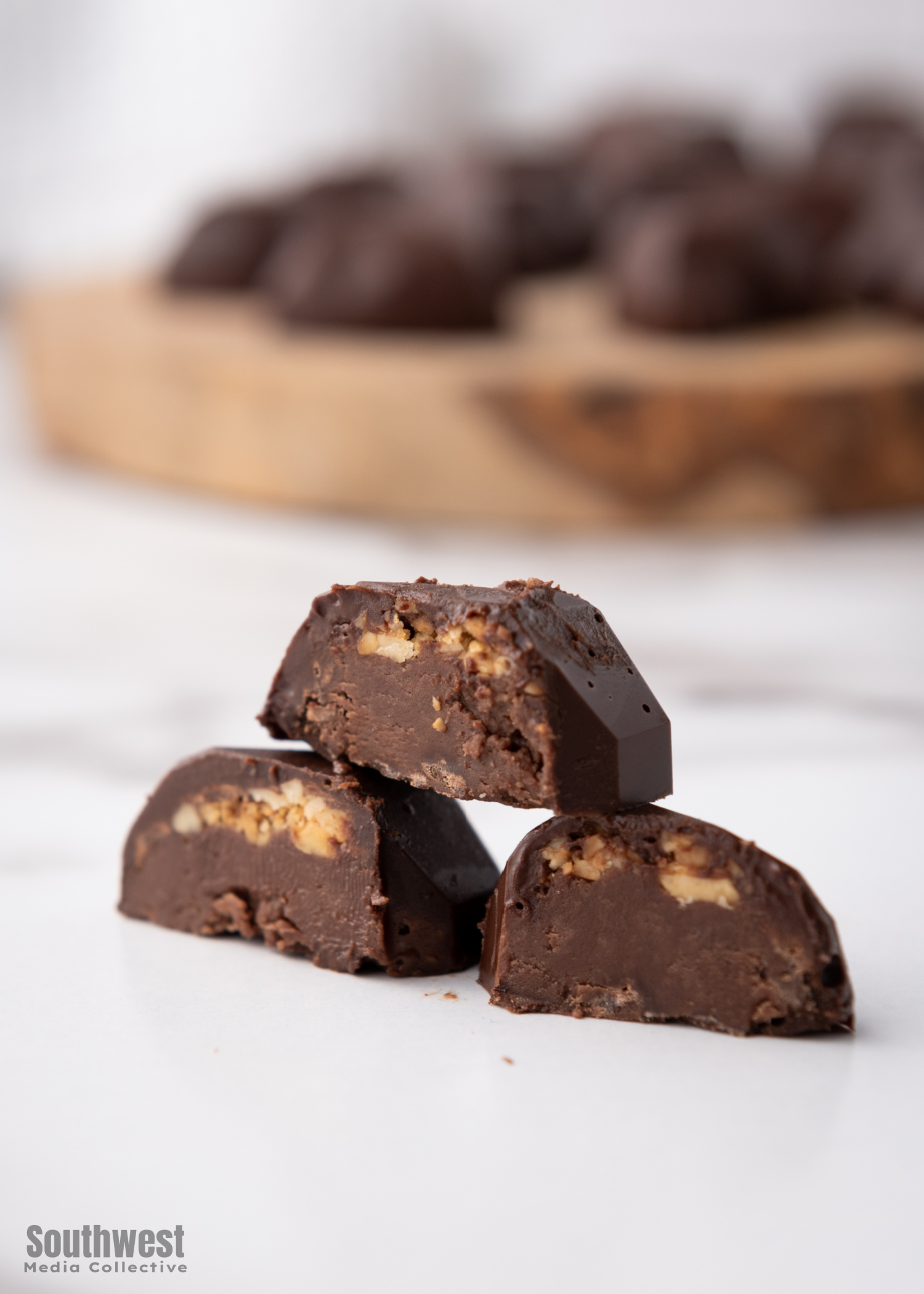 Chocolate, Nutella and Hazelnuts – what could be a better combination?
I will be real – chocolate is my VERY big weakness. I absolutely love every bit of every kind of chocolate out there. These delicious treats were very hard to make because I wanted nothing more than to shove every single one in my mouth…
It took a lot of willpower to stick with one.
Just one!
I was fortunate to pick up a huge bag of hazelnuts in the clearance aisle at my local supermarket and within minutes of walking out, I opened YouTube and saw ads with hazelnuts.
Has that ever happened to you?
It's almost like…. our phone knows what we just bought. 😳😲
WIth a bag of hazelnuts and a few minutes of clicking on the YouTube scrolling ad, I was led to a beautiful idea I couldn't resist – making bonbons. So it began… I will make some delicious Bonbons with this reduced price bag of hazelnuts.
Nutella Bonbons
These bonbons combine all of my favorites into one delicious treat that's SO stinking' irresistible!
chocolate
hazelnuts
butter
powdered sugar
and Nutella
Who doesn't love Nutella? If you don't have Nutella from the market you can always make your own easily at home.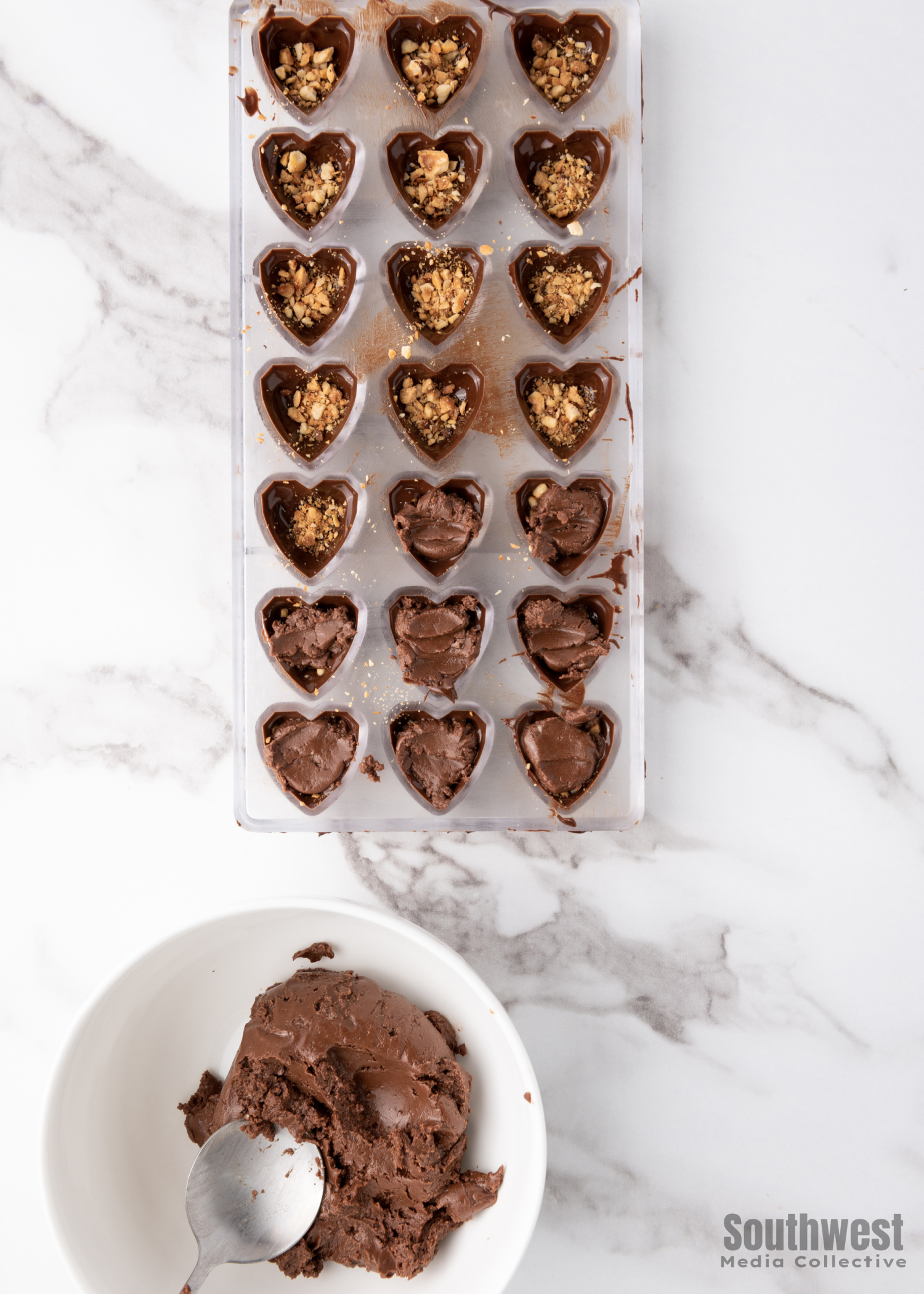 Do I need any special materials to make these bonbons?
You'll want to use a 3D heart mold – I love this silicone mold I picked up, above, but you can also find this one on Amazon.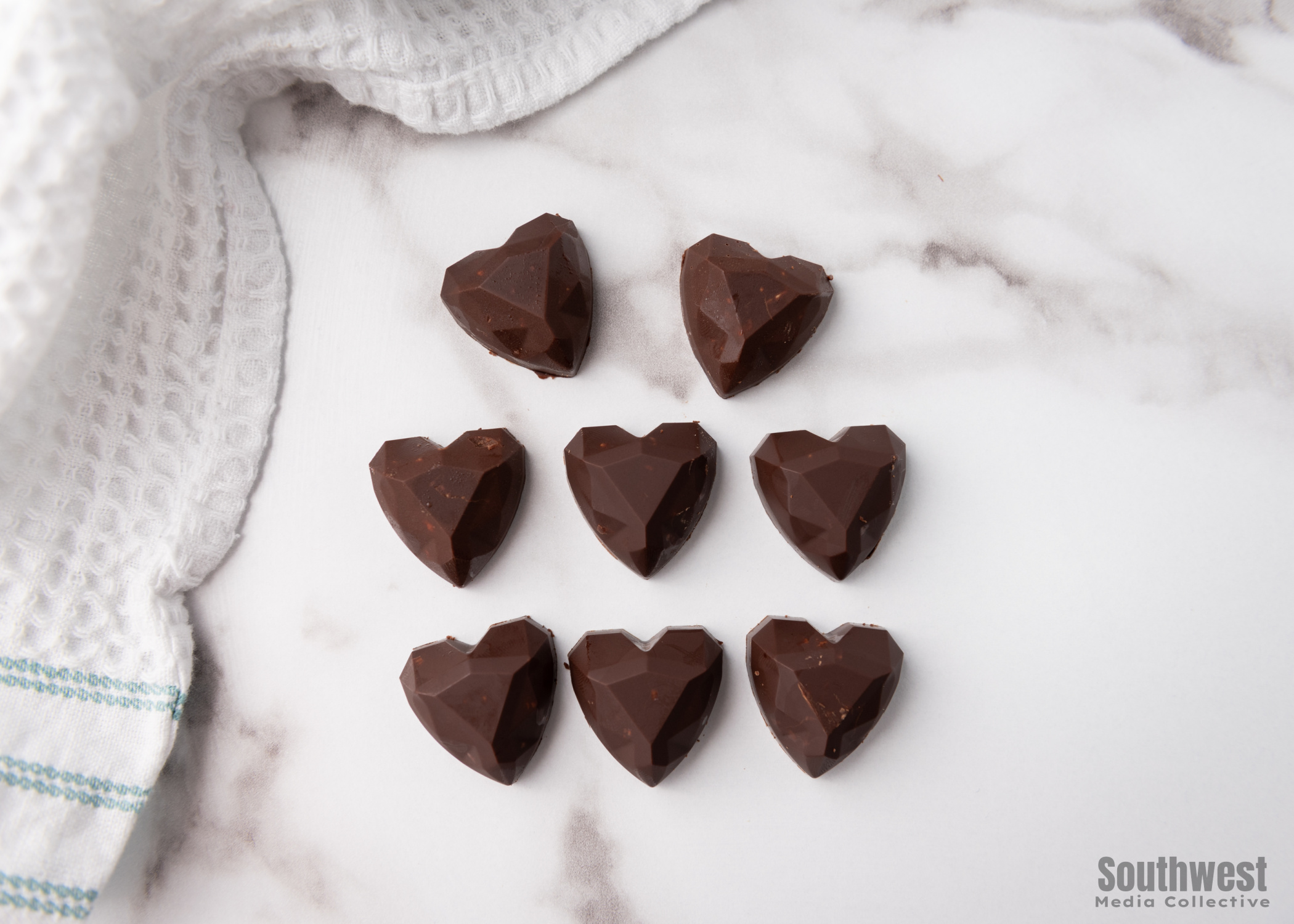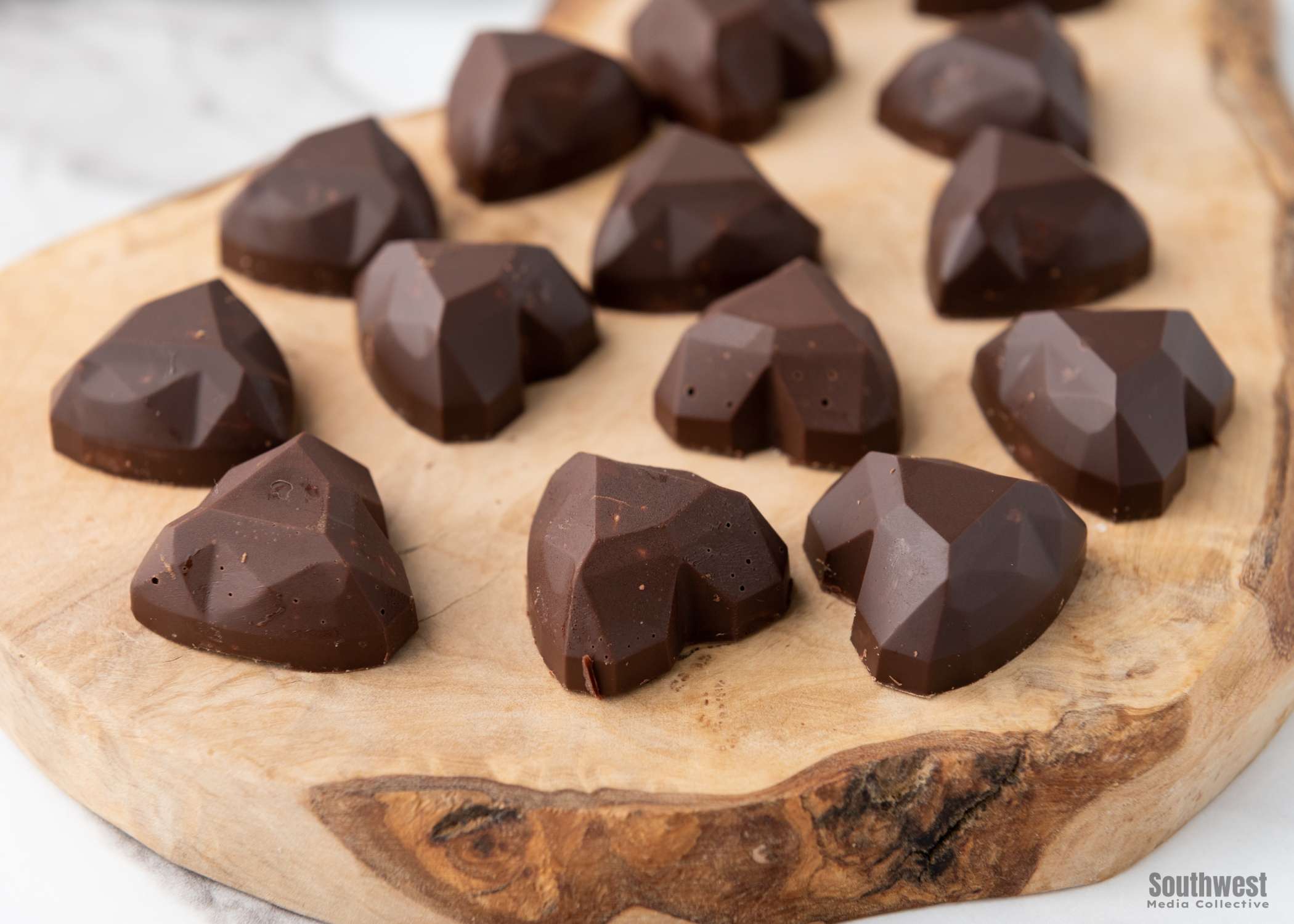 In just 45 minutes, you can pull off these treats and have them ready to go for your own family or as a yummy idea for friends that are visiting.
Other delicious treats
Ready to make these bonbons? Then let's do it!
Nutella Bonbons
Nutella Bonbons bring together delicious chocolate, Nutella and hazelnuts to create these incredible little gems that you won't be able to stop eating!
Ingredients
1

C

semi-sweet chocolate chip morsels

1/2

C

nutella

1/4

C

raw hazelnuts

3

Tbsp

unsalted butter

1

Tbsp

powdered sugar
Instructions
Start by preheating your oven to 350 degrees Fahrenheit.

Place the hazelnuts in the oven and roast them for approximately 5 minutes. Then allow them to cool off and use your hands to remove the skin.

Process the hazelnuts in a food processor.

In a microwavable bowl, combine Nutella and butter, and microwave for about 30 seconds or until the butter has melted. Stir until well combined.

Add powdered sugar to the Nutella mixture and mix again.

In another bowl, melt the chocolate chips in the microwave for about 2 minutes, stirring every 30 seconds until fully melted.

Coat your bonbon mold completely with the melted chocolate, ensuring all the holes are covered. Then flip the mold over and let the excess chocolate drip out. Use a scraper to remove any remaining excess chocolate.

Cool the chocolate mold in the fridge for about 10 minutes or until slightly hardened. Add the roasted hazelnuts to the mold. Spoon the Nutella mixture into the mold, leaving room for more chocolate.

Pour the remaining melted chocolate over the bonbon molds, making sure they are fully covered. Tap the mold on the table a few times to remove air bubbles and ensure the chocolate settles at the bottom. Use a metal scraper to remove any excess chocolate from the mold again.

Place the bonbons in the fridge for at least 30 minutes or until hardened. Once hardened, remove the chocolates from the mold and enjoy!
Did you make these bonbons?
Would you be so kind as to rate the recipe as a 5 to let others know how amazingly delicious they are?