A kicked up Salsa Verde White Bean Chicken Chili that's rich in flavor, easy to make in our Instant Pot, and perfect for cold winter weather!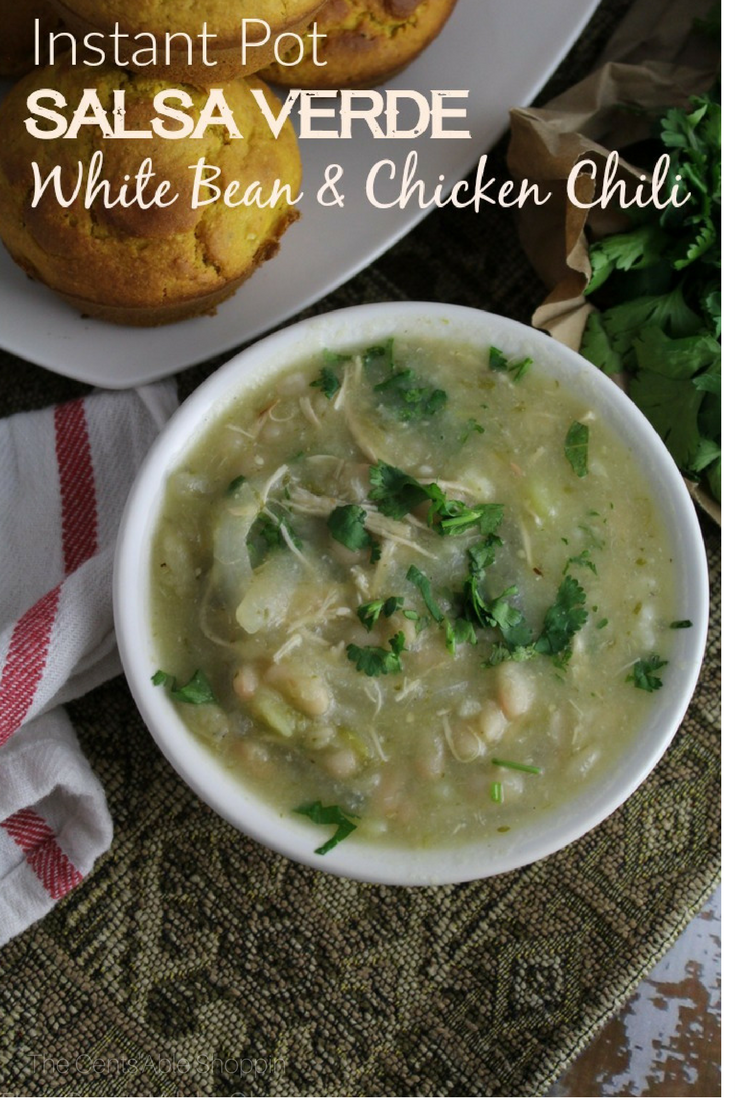 Soup has been on the menu this week in Phoenix. It is every bit of COLD as you can imagine.
I know snow is not going to be in the forecast, but the weather did manage to dip down this week. The nights have been rather cold (compared to what we usually have) and my husband tells me I'm crazy. Crazy for opening the windows at night to sleep in the low temps.
I'm that oddball who used to wear flip-flops and shorts in the middle of winter up north. He, on the other hand, is the type of person to throw on a jacket, mittens, and that when it dips under 80 degrees. I'm serious about that one too.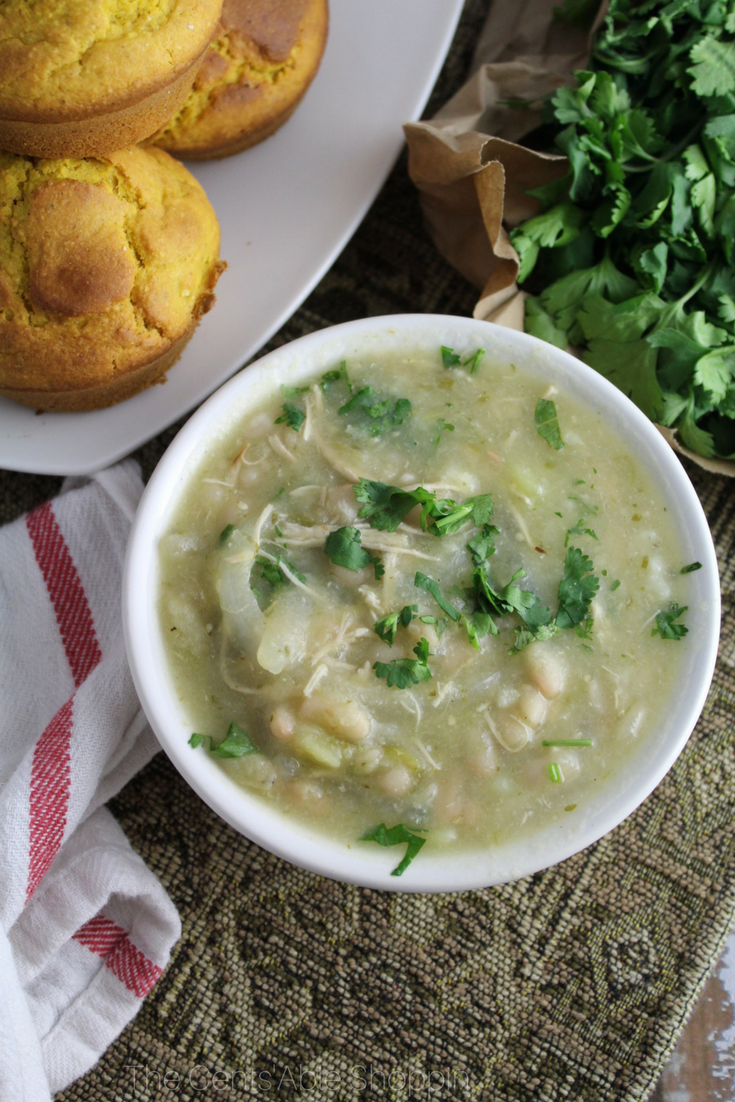 Instant Pot Salsa Verde White Bean and Chicken Chili
Beans are one of our favorite staples to make in the Instant Pot.. But to shorten the time on this soup, feel free to use canned beans, and leftover rotisserie chicken.
This Salsa Verde White Bean and Chicken Chili is the perfect way to celebrate the cold weather. Serve up with Hatch Chile Sweet Potato Cornbread Muffins, or Pumpkin Cornbread, and your entire family will be in heaven.
Even the kids asked for seconds, and our five-year-old wanted to know if I would make him another batch the next day because "it is the best soup ever." Hard to believe a five-year old would say that about a soup when just a few nights ago he told me I was a mean mom for not having any "fun food" in the house.
In any case, I'll take it!
Instant Pot Salsa Verde White Bean and Chicken Chili
A kicked up Salsa Verde White Bean Chicken Chili that's rich in flavor and easy to make in our Instant Pot!
Ingredients
1 small white onion, diced
4 cloves garlic, minced
1 jalapeno, seeded & diced
1 Tbsp olive oil
2 C. of cooked white beans, drained & separated into 1 C. portions
1 C. corn, drained and separated into 1/2 C. portions
1/2 tsp chili powder
2 tsp cumin
4 C. chicken broth
2 Tbsp Maseca corn flour
1 C. shredded chicken
1/2 - 3/4 C. roasted tomatillo salsa
1 Tbsp olive oil
2 hatch green chiles, roasted, seeded & diced or 2 cans of green chiles
1/4 C. chopped cilantro
Optional: chopped cilantro, sour cream & additional Hatch chiles for garnish
Instructions
In your instant pot, push saute and add the onion, garlic & jalapeño and saute for 3-4 minutes or until soft.
Turn the saute feature OFF.
In your blender, combine 1 C. of the beans with the corn, 2 of the Hatch chiles (or 1 can if you are using canned versus fresh), onion, garlic, jalapeño, cumin, chili powder and salt - blend until a thick paste forms. This paste is the base for your chili.
Pour the blended paste into your Instant Pot with the chicken broth, remaining cup of beans, remaining 1/2 C. corn, chicken, and roasted tomatillo salsa.
Blend 1/4 C. of the soup with the Maseca corn flour to make a thick paste, then add back to the instant pot & stir in until well blended. This is not mandatory, but will add both taste and texture to your chili.
Put the lid on the Instant Pot, and turn the knob to seal.
Place the pot on high (manual) for 5 minutes to allow the flavors to blend.
At the end of the 5 minutes, allow for a natural release for 10 minutes, then do a quick release.
Adjust your seasonings as necessary, stir in the 1/2 C. chopped cilantro.
Ladle into bowls and serve with additional chopped cilantro, sour cream or additional green chiles for garnish.
https://www.thecentsableshoppin.com/white-bean-chicken-chili/
If you are looking for more Instant Pot soup recipes, check out these, below: