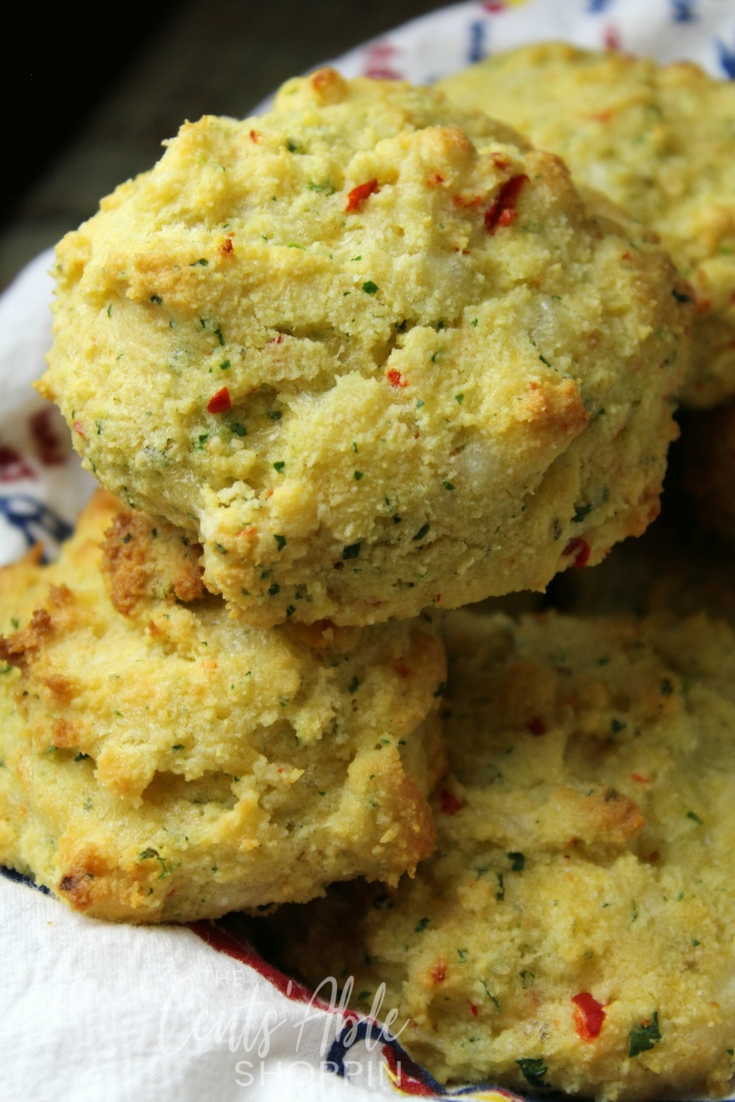 I love biscuits – how about you? I love to smother mine with butter and I cannot ever stop at just one. Oh no.. it has to be 2, sometimes 3…
Just a few days ago, we had errands to run around town and I heard my husband mutter "I need to stop eating so many carbs"…. it's tough, doing that. Easier for some than others you could probably say ~ in a Mexican family, carbs are pretty monumental.
Thankfully it's not as hard as it looks and all it takes is a few modifications ~ these Cheesy Jalapeño Biscuits are to-die-for — they really are simple to make and have the perfect texture. If you are looking for a biscuit that is Keto-friendly, this one is your go-to.
Better yet… skip the KitchenAid and pull out the food processor, because it works wonders to mix everything up quickly!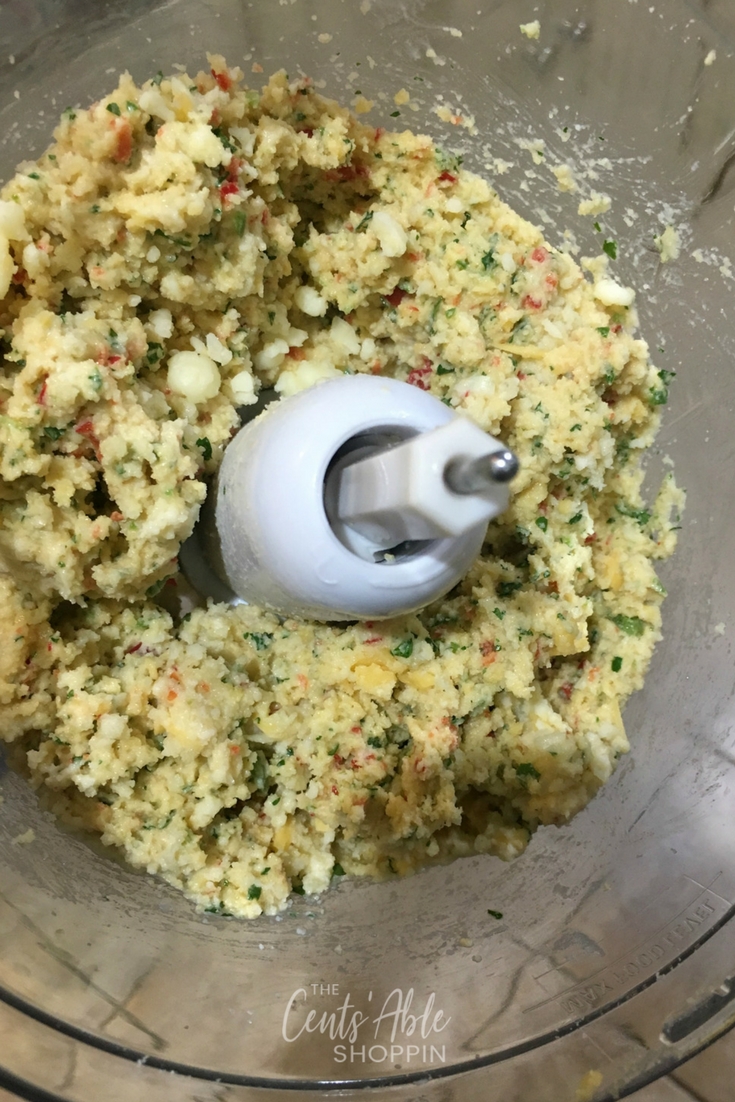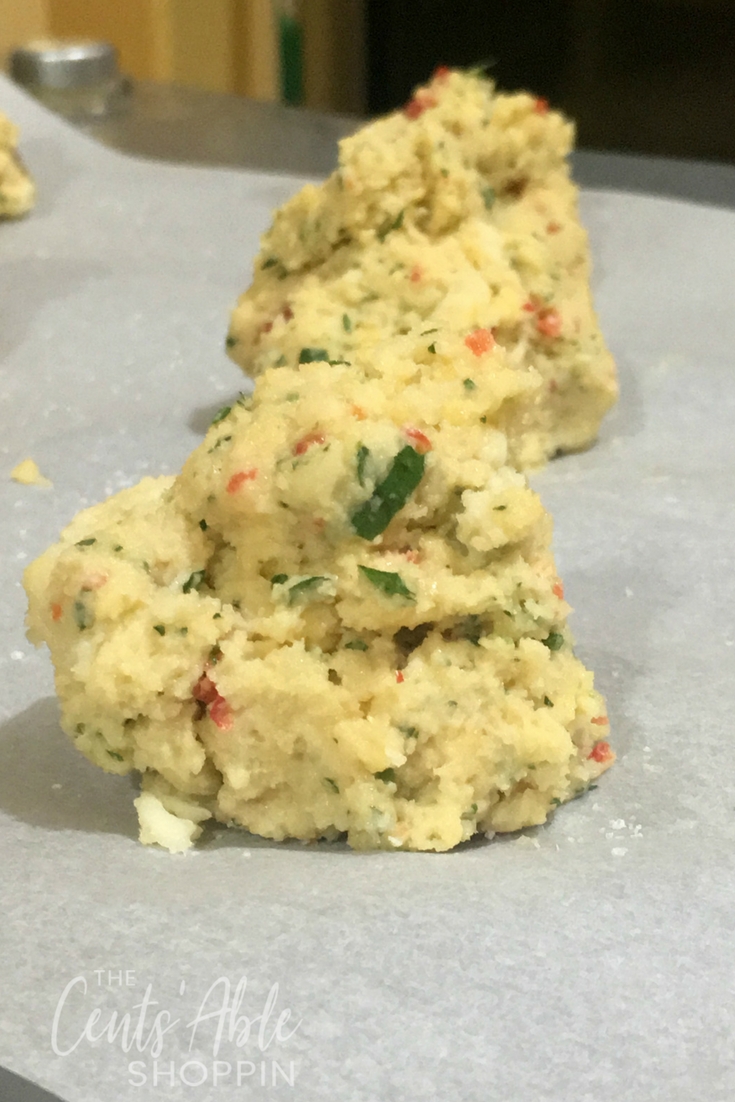 We threw all of the ingredients (minus the baking powder) in the food processor for a quick spin, added in a handful of cilantro and some baking powder, and a small spin later, opened the lid and plopped the dough on a lined cookie sheet.
Sprinkle on a little salt and pop them in the oven until they are light brown, and enjoy – whether it be on their own with butter, or with a huge bowl of soup. They have plenty of flavor and aren't overly spicy.
Kick it up a notch by adding some chopped Hatch green chiles to the batter before popping them in the oven. This recipe makes anywhere from 10-13 depending on size, and they'll quickly be a new favorite for the kids, too!
Low Carb (Keto friendly) Cheddar Jalapeño Biscuits
A cheesy cheddar and jalapeño biscuit that's low-carb, Keto-friendly, and SO good you will never go back to regular biscuits!
Ingredients
3 Tbsp cold butter
1 1/2 C. almond flour
1 egg
1/4 C. heavy cream
1/2 red bell pepper, diced
1 jalapeño, seeded & diced
2 Tbsp cilantro, chopped
1/2 C. shredded cheese (pepper jack or cheddar work well)
1 1/2 tsp baking powder
1/2 tsp salt, or more to taste
Instructions
Preheat oven to 350 degrees F and line a cookie sheet with parchment, foil or baking mat.
Pull out your food processor - add the butter and almond flour and pulse until mixture is combined.
Add the egg, heavy cream, bell pepper, jalapeño, cilantro, shredded cheese, and salt and pulse 2-3 times until mixture combines.
Quickly add in the baking powder and pulse one last time to combine. Lift the lid on the food processor and drop onto the cookie sheet.
Bake at 350 degrees F for 10-12 minutes or until light brown.
https://www.thecentsableshoppin.com/low-carb-cheddar-jalapeno-biscuits-keto-friendly/