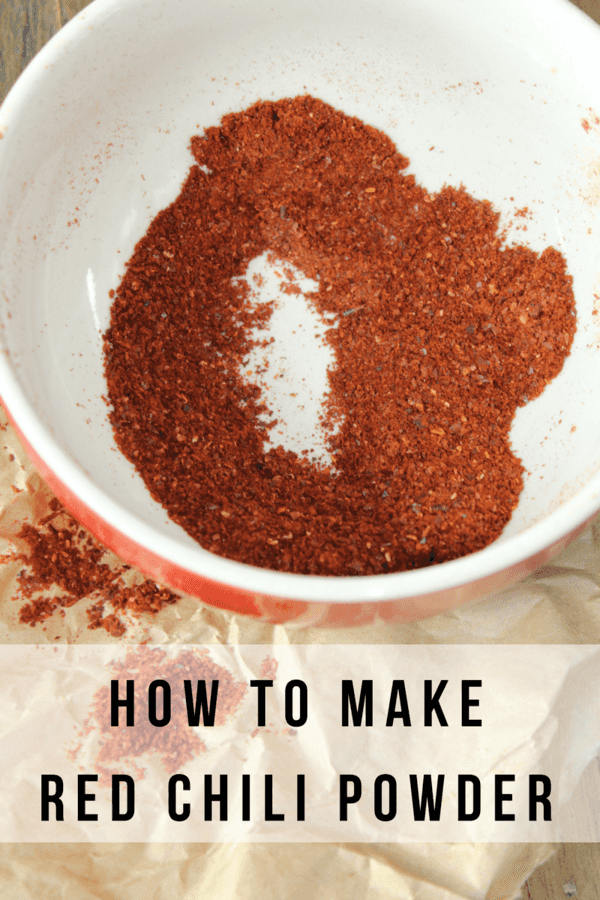 It doesn't happen often, but when you are in a pinch for chili powder that's called for in a recipe, and you are without, sometimes going to the store is definitely not an option.
Especially when small children are sleeping, and your older children are trying to do their homework.
Do you forego the chili powder called for in the recipe? Or do you forego the recipe altogether? Or try to make something work for the time being?
I'll tell you that having to put the kids in the car to drive several miles to the store, unload and unbuckle, just for one simple thing, is not an option. While it might be an option for some, it's definitely not for me. We make do with what we have or … well, that's it. Find a way.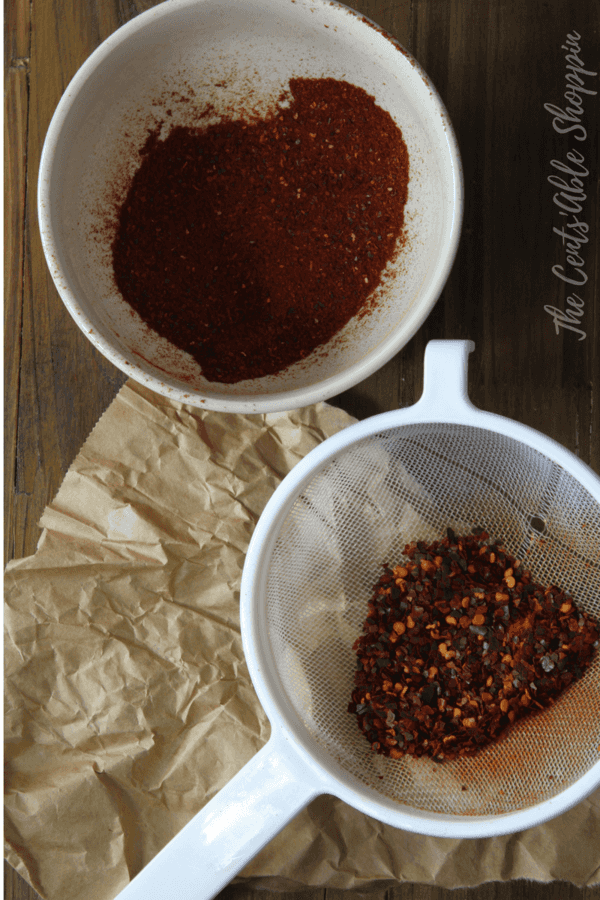 In a perfect world, I would have a coffee bean grinder, but because we gave up coffee a few years ago for Natural Coffee Alternatives, the coffee grinder went out the door…
The hardest part about making chili powder is probably taking the food processor out of the cabinet and setting it on the counter.
The rest is a breeze.
Roll up your sleeves, open up the doors & windows in the house & over the next few minutes you will be able to transform dry chiles into chile powder called for in your favorite recipe.
Before you get started though, you will want to make sure you have the following things together:
Gloves for your hands (avoid touching your face when
Fine mesh strainer (we use these for our kefir and they happen to work well for this task, too)
How to Make Chili Powder from Dried Chiles
2017-01-24 13:11:52
In a pinch for chili powder? Transform dry chiles into chili powder in just minutes!
Ingredients
8 dried ancho or pasilla chiles
6 dried guajillo chiles
Instructions
Preheat the oven to 350 degrees.
Rip the stems off the chiles, toss to the side.
On a a rimmed baking sheet, place your chiles.
Roast in the oven at 350 for just a few minutes (3-4) just until they are firm and get that full roasted smell.
Remove & cool - break in half and shake out the seeds.
Put the dry chiles in the food processor (or, if you have a grinder that will work even better). Pulse in the food processor for 5-6 solid minutes until the blade works the chiles into a powder.
The food processor will take longer than the grinder.
Store air tight at room temperature.
Adapted from http://www.epicurious.com/recipes/food/views/red-chili-powder-103657
The CentsAble Shoppin https://www.thecentsableshoppin.com/
Did you love this basic recipe? If you did, you might enjoy this
Easy 30 minute Mole
, or any of these Mexican recipes below: