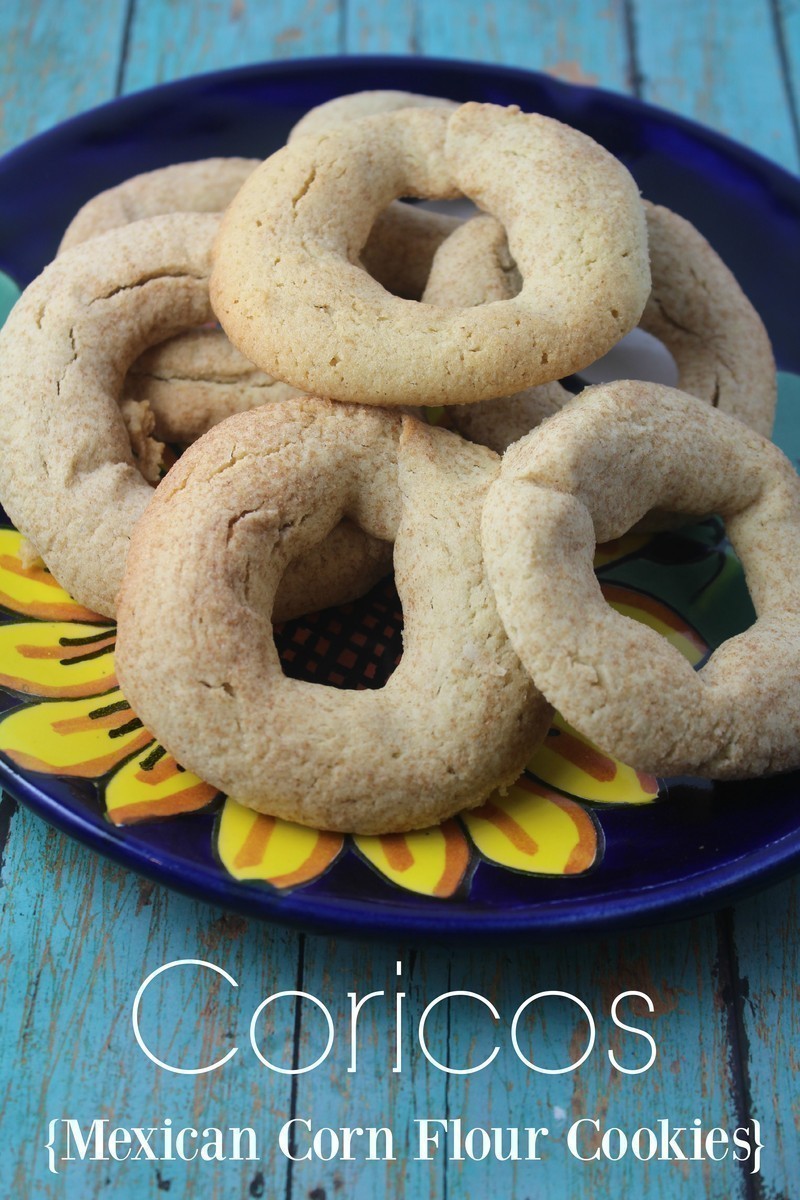 Have you ever had Coricos? They are a Mexican Cookie made with Corn Flour. I'm a huge fan of cookies of all kinds, I really don't discriminate. As I get older though I have to lay off the cookies because it's too easy for me to get carried away…
I have a friend who absolutely goes crazy for these cookies – she LOVES them.
When I say LOVES them, I really mean that … she is gluten-free and so they are right up her alley. Not to mention, her husband grew up on them as a kid.
They are SO easy to make, and the best part is that they pair well with Champurrado, or even Coffee. Perfect for cold weather. My boys thought they were the BEST cookies around – that's what they said, and hey.. I'll take it ;)
Coricos (Mexican Corn Flour Cookies)
2015-11-18 17:25:15
Ingredients
1. C. Shortening (or Butter)
1 C. Sugar
2 Eggs
2 C. Corn Flour (Maseca)
1 tsp Baking Powder
1 tsp Vanilla
1/2 tsp Salt
1/2 C. Warm Water
1/4 C. Whole Wheat Flour (this will be divided!)
Instructions
Cream the shortening/butter with sugar - and add eggs, mix well
Add Corn Flour, Baking Powder, Vanilla & Salt, mix well
If you desire, add the Warm Water and 1 Tbsp of Whole Wheat Flour so you can handle the dough
After well mixed, take a small portion of dough and rol between your hands to form a log, then form a ring 3-4" in width
You may need to dust your counter with flour to handle the dough better
Place the rings on a cookie sheet, well dusted with flour
Bake at 375 for 18 minutes - keep an eye on them though, don't overbake!
Notes
Eat as is, or dust with Powdered Sugar, or make a Glaze of 1 tsp Orange Juice & 1/2 C. Powdered Sugar if you wish.
Adapted from Prietas Notes
The CentsAble Shoppin https://www.thecentsableshoppin.com/