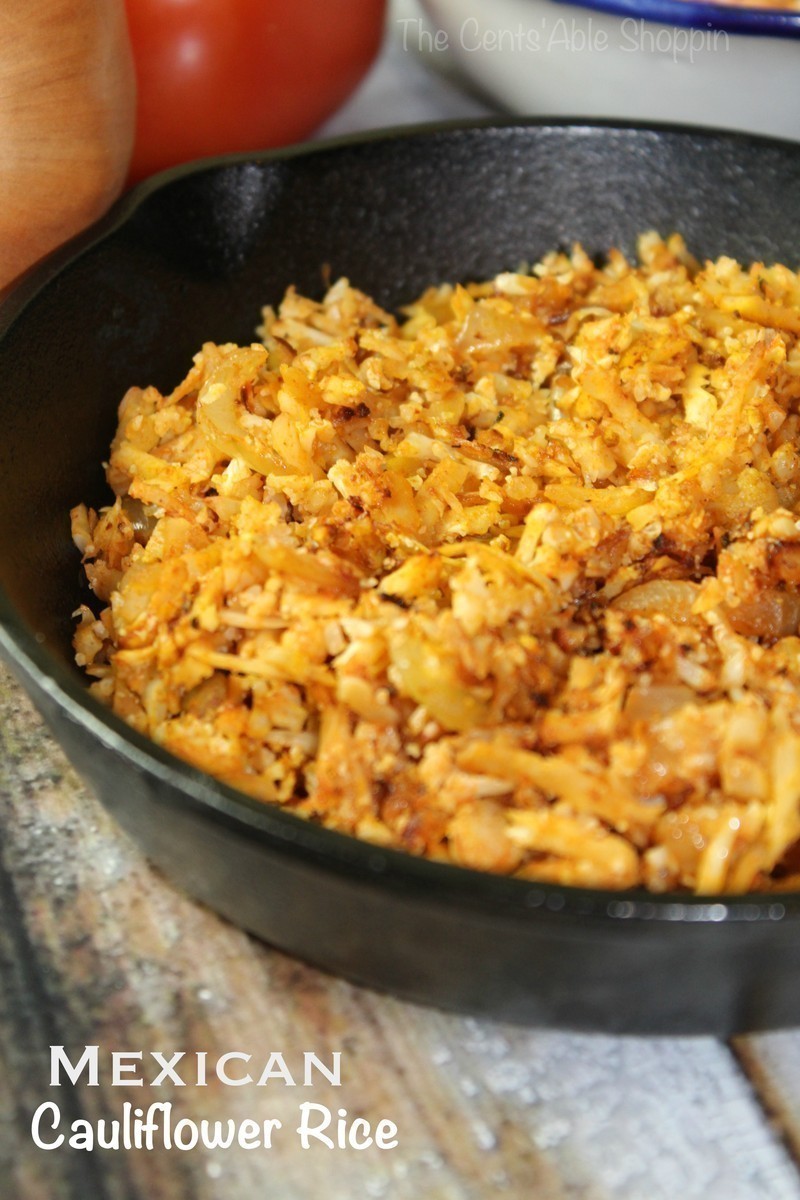 Cauliflower is in season here in Arizona – which means you might just find it in your weekly CSA bag from the farm like we do.. and while most of us love Cauliflower with Ranch, it's also great in soup.
AND it's also perfect as a substitute for rice.
I'm a fan of cauliflower in ALL forms – and while we don't follow a Paleo diet (we believe that Raw Dairy is essential for the diet), this is a great recipe for anyone who has Cauliflower in their local farm CSA that needs another way to use it up easily.
So for us, it's just another way to use up a head that is left – especially when we need more space in the fridge.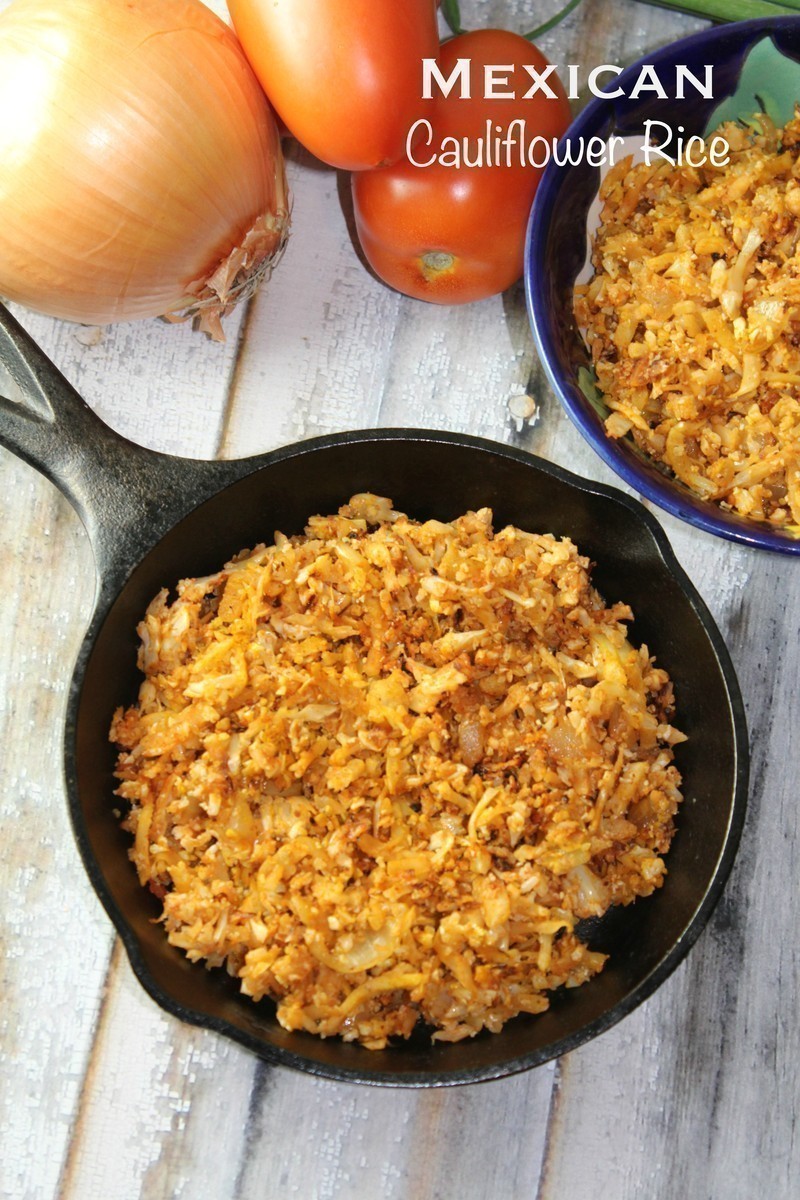 We brought home our CSA bag Thursday night and had SO much in the bag that we couldn't fit in the drawers of the fridge… so at 11:30 last night I shredded the Zucchini we had, and since the food processor was out, I made Cauliflower Rice to free up some space.
It's easy and cooks up great – the family was in bed but it's not even lunch the next day and the Rice is already gone.
Eggs are great on Cauliflower Rice, especially if you like your eggs a little runny.
Mexican Cauliflower Rice
2016-04-08 17:52:57
Serves 4
Ingredients
2 - 3 Tbsp Coconut Oil
1 head Cauliflower
1 Onion, diced
3 cloves Garlic, diced
1/2 tsp Cumin
1/2 tsp Smoked Paprika
1/2 tsp Sea Salt
1/4 tsp Black Pepper
1/4 C. Tomato Sauce (or, sub with Salsa for kick)
Optional: 1 Tomato, diced & Cilantro, grated Carrots, or 1 diced Jalapeno
Instructions
Chop the Cauliflower into florets.
Pulse in the food processor a little at a time until it looks like fine rice.
In your Instant Pot (or, in a Skillet/Cast Iron), put your Coconut Oil, Onion, & Garlic and saute for 3-4 minutes.
Add the Cauliflower, and spices and stir to saute 5-6 minutes or until soft ~ then mix in the tomato sauce and stir until the liquid is absorbed.
Serve up with Cilantro if desired, and leftovers can be reheated in a skillet as needed.
Adapted from Paleo Cupboard
The CentsAble Shoppin https://www.thecentsableshoppin.com/
Making this in your Instant Pot? You can use the Saute function – it'll turn out just the same! We were making yogurt last night so we had to resort to the stovetop method to make it ~ it's a little rough to go back to using a stove when you are in love with your pressure cooker.

Checkout more recent Instant Pot Recipes… see 10 Reasons why we invested in an Instant Pot, and find the BEST Instant Pot Accessories to have for Instant Pot Owners!
Related Posts: