You can make this Mexican Cauliflower Rice in less than 15 minutes with simple ingredients! It's a great low-carb alternative to traditional Mexican rice.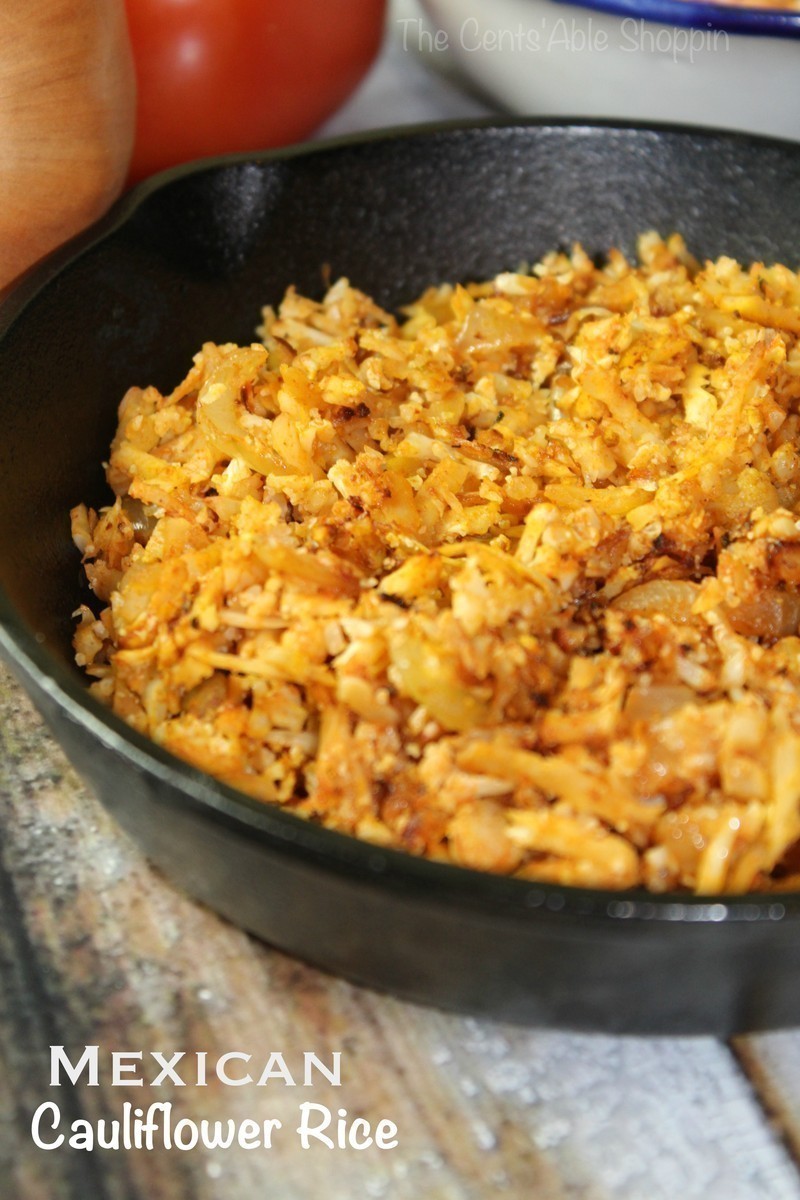 Cauliflower rice is a grain-free, low carb and paleo alternative to rice. Not only is it easy to make, it's versatile ~ add a little salt and pepper, or make Mexican Cauliflower Rice like we did above.
It's the perfect base for any Mexican dish – whether it be traditional Mole or even the more classic tamales. For us, it's a fast and easy way to free up refrigerator space, too.
Truth be told though, cauliflower has so many amazing possibilities. You can make cauliflower pizza.. .. pickled cauliflower, Instant Pot cauliflower alfredo sauce, and even tacos.
Tacos! Who doesn't love tacos?!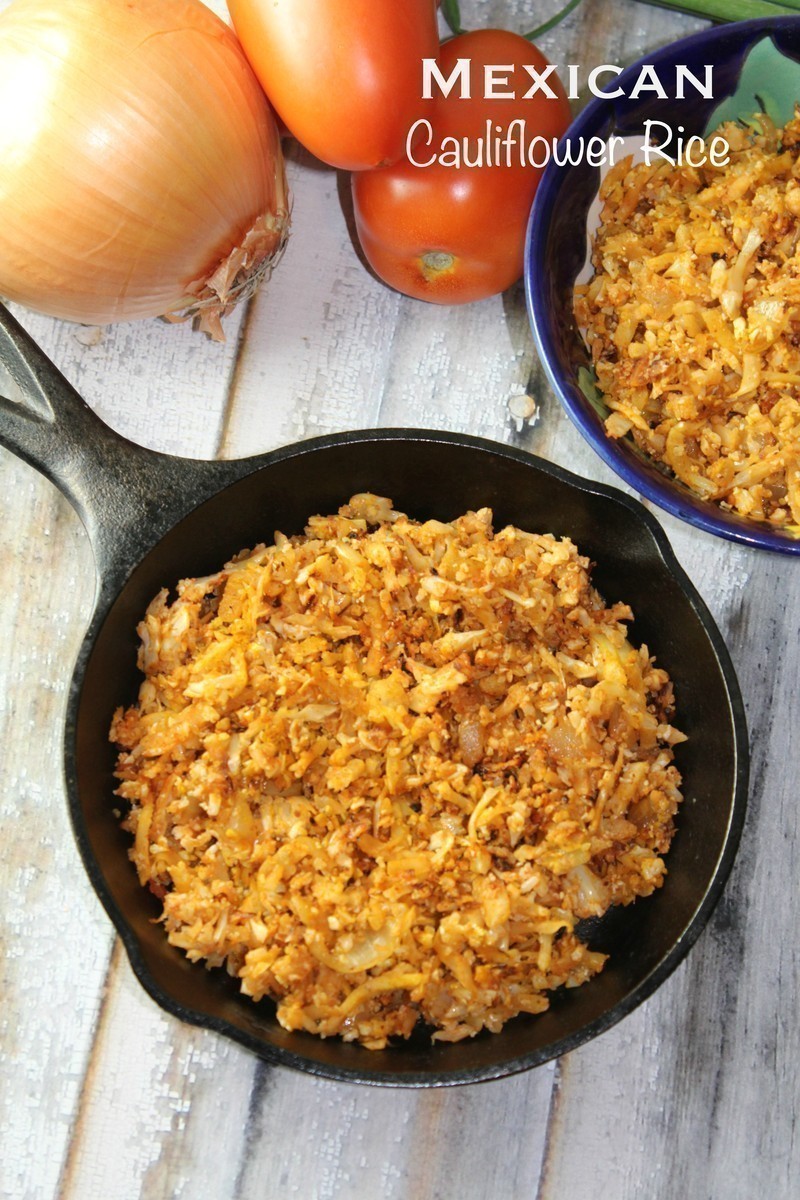 Back in the days before the Instant Pot was popular, rice was one of those things that seemed to take 20-30 minutes to cook up on the stove. The Instant Pot has revolutionized the way most people cook rice. In less than seven minutes, you can have perfectly cooked rice on the table for the family.
But (and this is huge…) – if you are low-carbing it, then rice isn't probably what you want – right?!
Mexican Cauliflower Rice
Making cauliflower rice requires reliance on a food processor – most kitchens have this popular appliance. It's relatively easy to chop the cauliflower into large florets and pulse in the processor. Heat up a little oil in your pan and toss in the cauliflower rice along with your seasonings and saute for a few minutes.
Easiest thing ever, right?
I should probably also tell you that your picky eaters won't blink twice. This rice alternative tastes almost identical. Your family will never notice the difference!
Mexican Cauliflower Rice
2016-04-08 17:52:57
Serves 4
Ingredients
2 - 3 Tbsp Coconut Oil
1 head Cauliflower
1 Onion, diced
3 cloves Garlic, diced
1/2 tsp Cumin
1/2 tsp Smoked Paprika
1/2 tsp Sea Salt
1/4 tsp Black Pepper
1/4 C. Tomato Sauce (or, sub with Salsa for kick)
Optional: 1 Tomato, diced & Cilantro, grated Carrots, or 1 diced Jalapeno
Instructions
Chop the Cauliflower into florets.
Pulse in the food processor a little at a time until it looks like fine rice.
In your Instant Pot (or, in a Skillet/Cast Iron), put your Coconut Oil, Onion, & Garlic and saute for 3-4 minutes.
Add the Cauliflower, and spices and stir to saute 5-6 minutes or until soft ~ then mix in the tomato sauce and stir until the liquid is absorbed.
Serve up with Cilantro if desired, and leftovers can be reheated in a skillet as needed.
Adapted from Paleo Cupboard
The CentsAble Shoppin https://www.thecentsableshoppin.com/