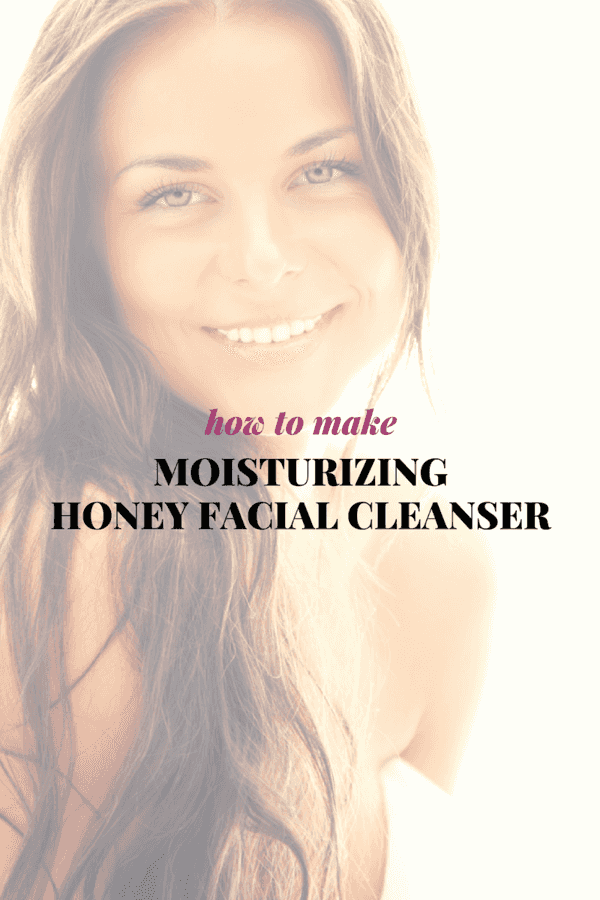 Making your own facial wash isn't something everyone does – when it's easier to throw one in the buggy at the store, many people might ask why you would even consider making your own.
Going natural with my skin care a few years ago was my opportunity to rest my skin – and detox it from harsh chemicals in regular cleansers.
I replaced my facial cleansers with my own DIY version – which is includes using honey and a mixture of castile soap and Rosehip Oil.
Why would anyone wash their face with honey? It's wonderful for skin – it contains some pretty amazing antibacterial, probiotic, healing properties and it's super hydrating. Not all honey is the same though… it does matter what type you use.
It's preferred to use raw and unfiltered – and although you can buy organic honey, or all natural honey, it doesn't mean anything – as those are still highly processed. Some of the best honey to use is Manuka Honey because it has the most anti-bacterial properties. You can find Manuka Honey on Amazon.
See 25 DIYs with Essential Oils for more inspiration!
Homemade (DIY) Foaming Facial Cleanser
In a 10-12 oz foam pump, mix together the following ingredients ~
Normally with essential oils you would use glass ~ however, provided the oils are diluted, and you aren't using Citrus oils, you are safe using those above as long as you are using PET Plastic (if the oils were in higher concentration you would need to use glass).
Depending on your budget, Amazon has quite a few to select from.
To make: Mix all ingredients together carefully in a 12 oz foam pump – place the topper on and tighten, then gently turn the pump to combine the ingredients. Use morning, and night when you wash your face.
You can forego the essential oils too, but those noted above are wonderful for skin. You could also include Frankincense Essential Oil if you wanted to as well, as that's wonderful for supporting a healthy complexion.