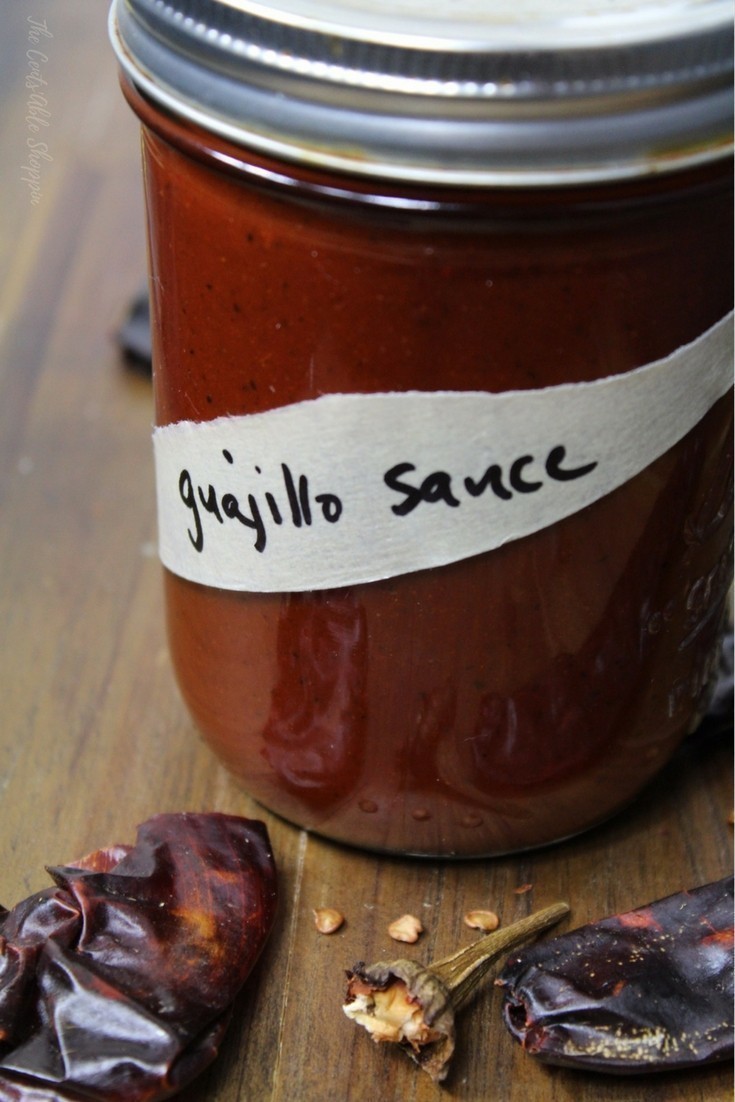 If there is one thing my husband and I share a passion for, it's Rick Bayless. We have loved him and followed him for years – food documentaries and cookbooks later, his book "Mexican Kitchen" is one of our favorite cookbooks.
You'll rarely find any type of a cookbook here, but this one? It's different.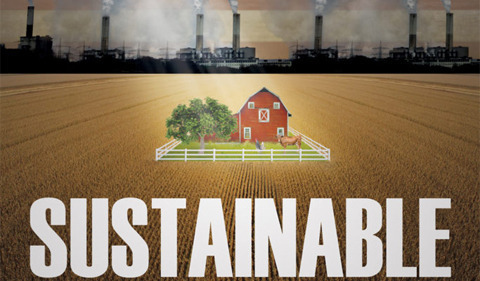 Food documentaries on Netflix are one of our favorite ways to spend time together and we recently saw Sustainable on Netflix – such a great movie and If you haven't seen it, please consider adding it to your que.
This Guajillo Chile Sauce is one of the easiest and best sauces to have on hand – we use ours for enchiladas, but you can pour it over burritos too.
It has a deep earthy flavor from the guajillo chiles, seeded and lightly toasted on a cast iron griddle, then rehydrated in water before they are blended with roasted garlic and oregano, and pushed through a strainer to simmer for 30 minutes.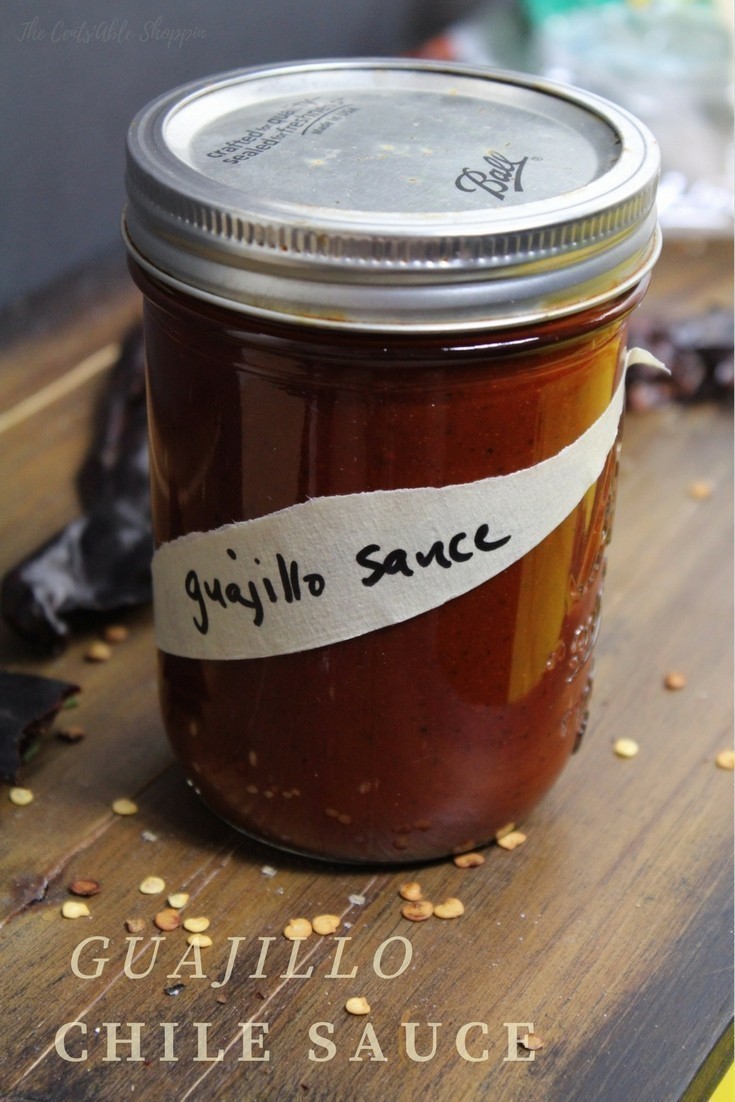 Sugar smooths the bitter chili edges while salt helps focus the flavors.
The sauce can be refrigerated for a week, but if you choose to freeze it you will want to re-boil it to help recreate the texture.
Pick up guajillo chiles at your local Latin market – but if you can't find them, you can substitute New Mexico Chiles but you will not get the same deep earthy flavor.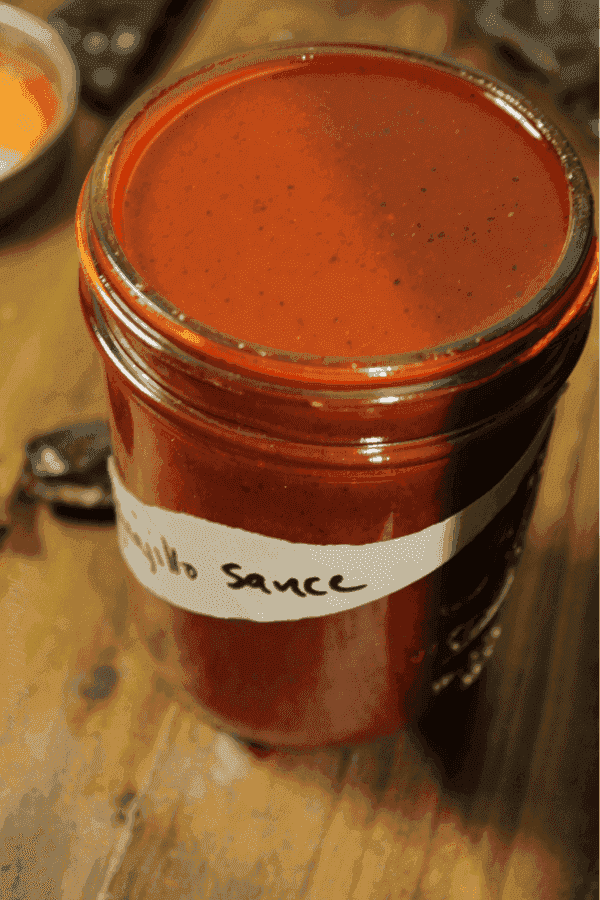 Add a toasted arbol chile or two to kick it up a notch, or a chipotle chile to add complexity. Enjoy this chile on tamales, or burritos, even enchiladas.
Ingredients
4 cloves garlic, unpeeled
15 dried guajillo chiles (4 oz)
1/4 tsp cumin, ground
1/4 tsp black pepper, ground
1 tsp Mexican dried oregano
1 tsp salt
1 1/2 tsp sugar
3 1/2 C. meat broth (beef or chicken)
1 Tbsp olive oil
Instructions
In an ungreased skillet or on a cast iron griddle, lay the unpeeled garlic and let it roast on low-medium heat turning occasionally.
Once the garlic has small black spots (roasted), peel off the skin and chop.
On the same griddle, toast the chiles - remove the stem and dump out what you can of the seeds (there will be lots you can't get out!)
Lay them on the griddle and lightly toast them on one side, then flip them, and once toasted, add to a bowl and rehydrate with water for 30 minutes.
Pull out your blender and add the cumin, pepper, oregano, chiles, garlic and broth and process until smooth.
Add your olive oil to your dutch oven, and lay the strainer on top - push the chile sauce through the strainer with a spatula.
Once all the liquid is pushed through toss the seeds and skins that are left in there.
Push the sauce through a strainer into a dutch oven and bring to a simmer on low/medium heat, the mixture will thicken and reduce.
Add your salt and sugar (to taste).
https://www.thecentsableshoppin.com/guajillo-chile-sauce/
Recipe adapted from Rick Bayless