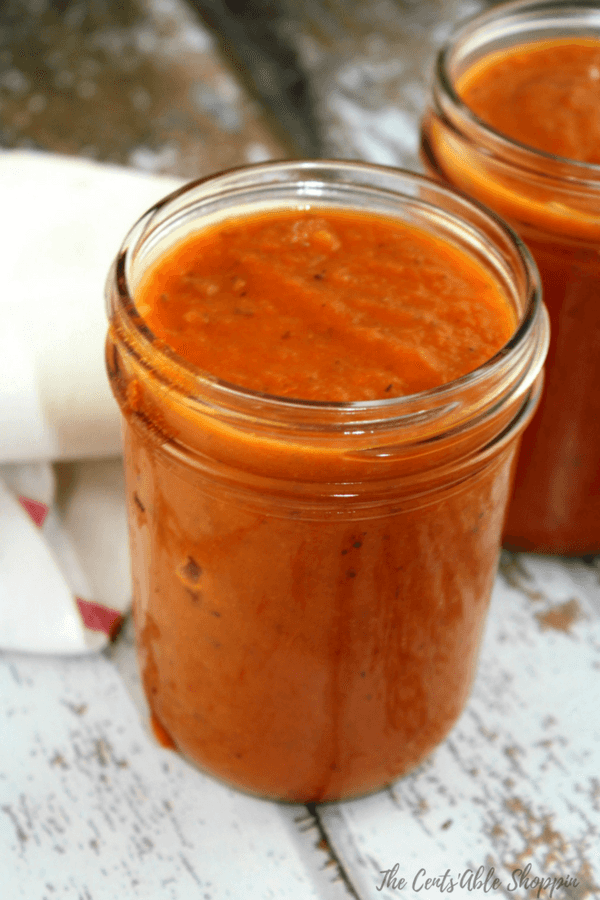 Spaghetti is a pretty big deal in our house – but we don't make it nearly enough.
It's one thing that kids will agree to agree upon – it works wonderfully in a pinch, and it gives me the chance to shove some veggies into a meal that they may not realize they are eating.
Marinara sauce has historically been a winner for us – it's one of those things that cooks up relatively quickly in the Instant Pot, and allows you to hide all kinds of things within that they may not have known about… like red lentils or sweet potatoes.
Who knew that you could shove those in a sauce, blend it up, have it turn out the same red color as pasta sauce and watch your kids eat it as if it's just like every other pasta sauce they have ever had.
Just healthier.
Take for example our Instant Pot marinara sauce with sweet potatoes and red lentils (they have no idea), and now, this marinara sauce chock full of fresh organic tomatoes, garlic and onions. This was really a quick and easy way to use up a few pounds of tomatoes before going out of town.

Start by using the Instant Pot saute feature to saute the garlic and onions; then, add in the tomatoes and spices, along with the red wine before putting on the lid and cooking for 5 minutes at high pressure.
After it's done, add in the balsamic vinegar, then use your immersion blender to blend until smooth – if not an immersion blender, you can pull out your regular blender (just be careful because hot liquid will expand). Pour into canning jars, leaving at least an inch of head room at the top before placing on the lid.
Use immediately or freeze some for later to use for pasta, lasagna, or even as a make-shift pizza sauce.
Looking for more Instant Pot Recipes? Find over 100 deliciously yummy Instant Pot recipes for beef, pork, Mexican food, breakfast, desserts and more.
Fresh Tomato Marinara Sauce (Instant Pot)
A rich, flavorful basic marinara sauce that uses fresh tomatoes. A wonderful way to use up an abundance of tomatoes from the garden.
Ingredients
3 Tbsp olive oil
1/2 onion chopped
8 large tomatoes, peeled and cut into big chunks
6 cloves garlic, minced
1 bay leaf
1/2 C red wine
1 Tbsp honey
2 tsp dried basil
1 tsp dried oregano
1 tsp dried marjoram
1/2 tsp black pepper
1 tsp salt
2 tsp balsamic vinegar
Instructions
In your Instant Pot, add the olive oil, onion, and garlic and saute until soft.
With the saute feature still on, add the large tomatoes, and bay leaf and saute for 4-5 minutes until tomatoes start to get soft and release their natural juice.
Turn the saute feature OFF, and add the red wine, honey, basil, oregano, marjoram, black pepper and salt and give it a good stir. Place the lid on the Instant Pot, seal the valve and set the pot for manual (high pressure) for 5 minutes.
Once the pot beeps finished, release the pressure, and add the balsamic vinegar before using your immersion blender (or, if without, pour into your blender) to blend until smooth. Test, and flavor with additional salt/pepper if needed.
Pour into canning jars leaving at least one inch of head room - refrigerate or, freeze for up to 3 weeks.
https://www.thecentsableshoppin.com/fresh-tomato-marinara-sauce-instant-pot/
If you like this recipe you may want to try: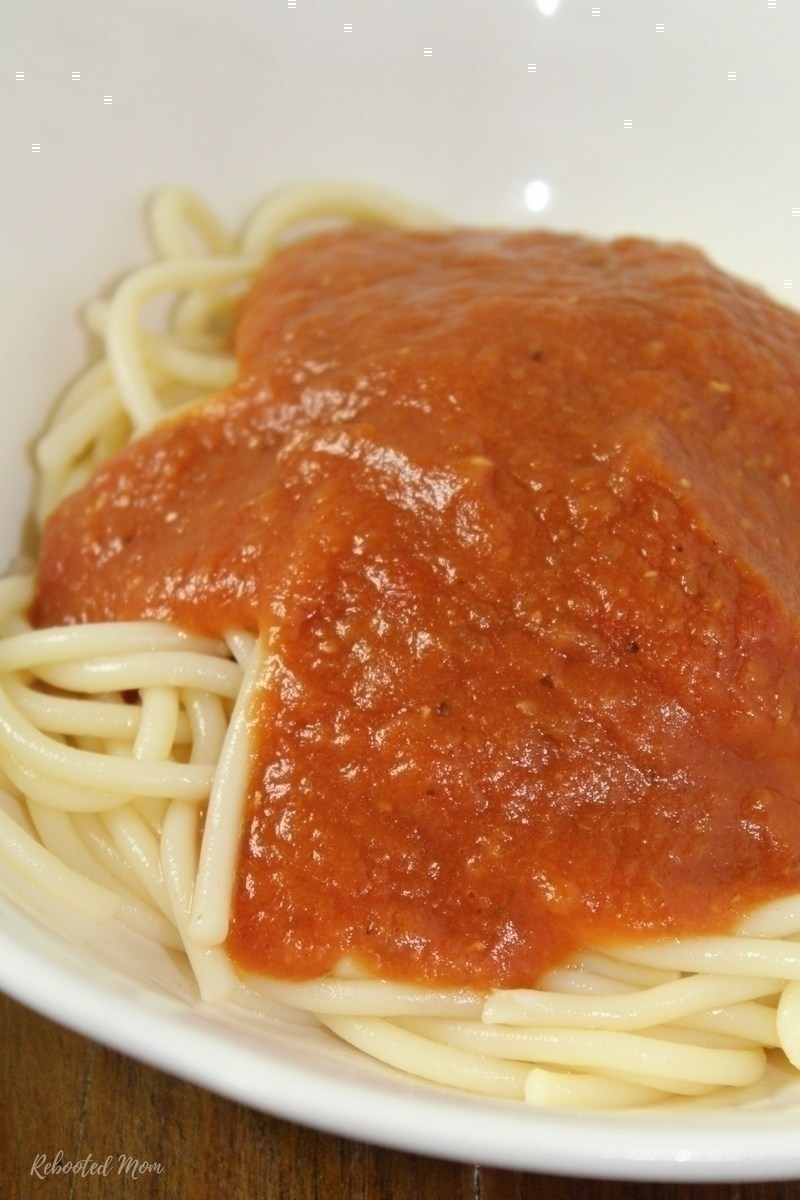 Instant Pot Marinara Sauce (2 secret ingredients)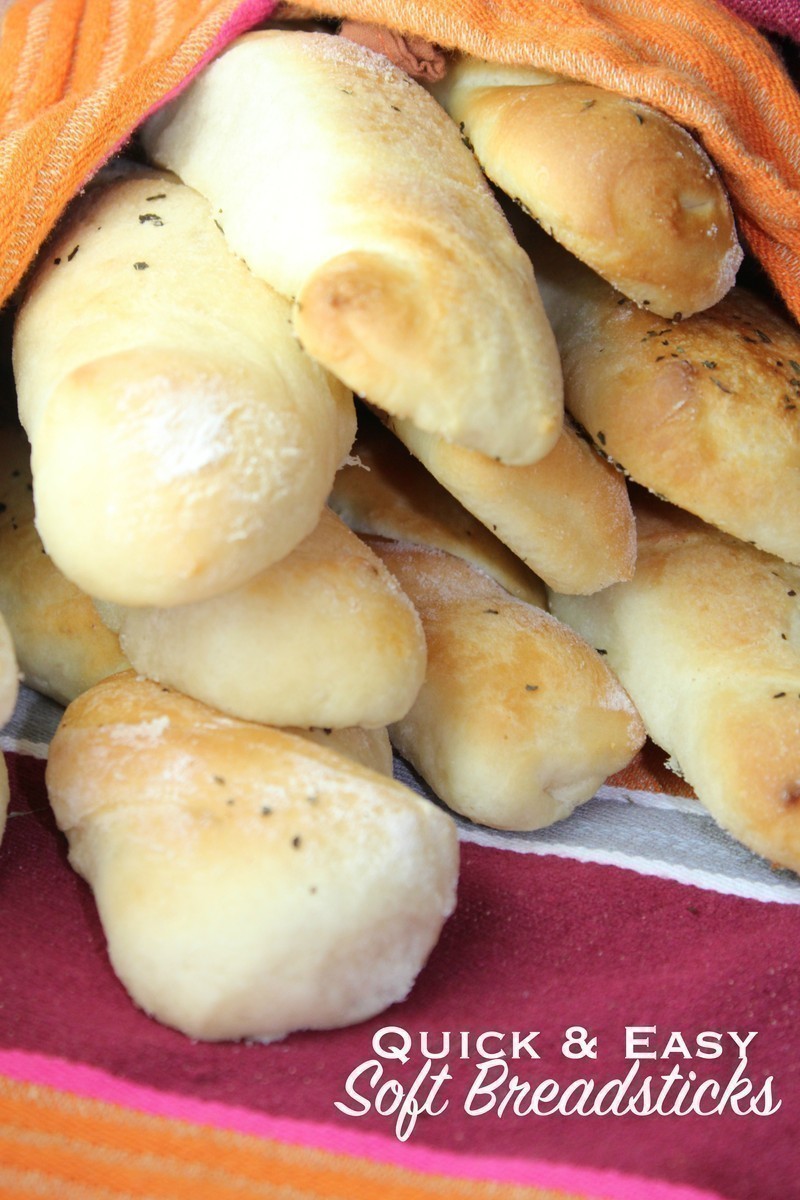 Quick and Easy Soft Breadsticks
Recipe adapted from All Recipes