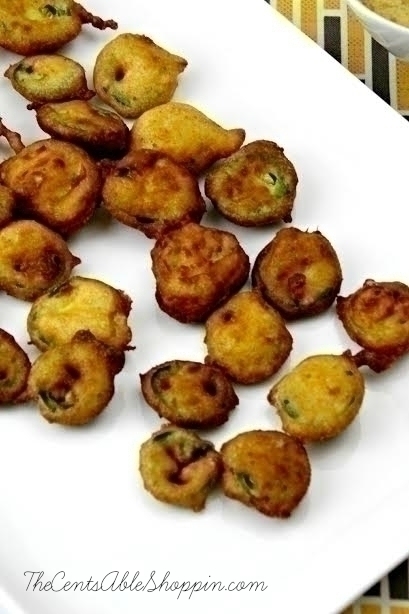 Just a few days ago we let you know that you can pick up Jalapeño Slices at Fry's for just $.50 per JAR – INCREDIBLE deal.
Do you eat them?
I think that's even less than buying and slicing yourself. What do you think?
My kids eat Jalapeños and although I can't handle them, everyone else can and that was a purchase we didn't hesitate to miss…
We picked up 4 jars (but we do need to head back for more) – we made the best fried Jalapeño Slices with them. If you frequently dine out, you may pay upwards of $7 for an appetizer of Fried Jalapeño Slices… but thankfully they are EASY to make and taste AMAZING.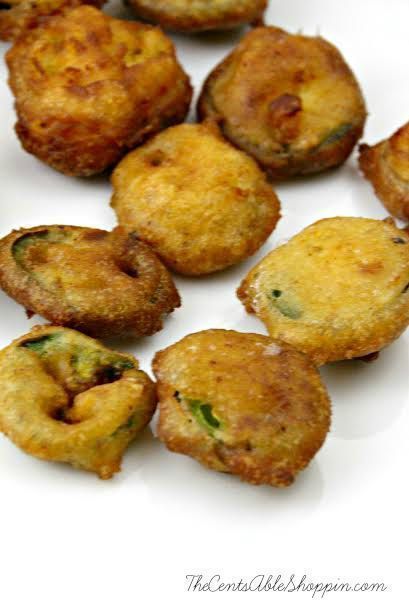 Pick up a few jars and make them this week ~ you'll probably thank me for reminding you that they are on sale. Your kids will love you too.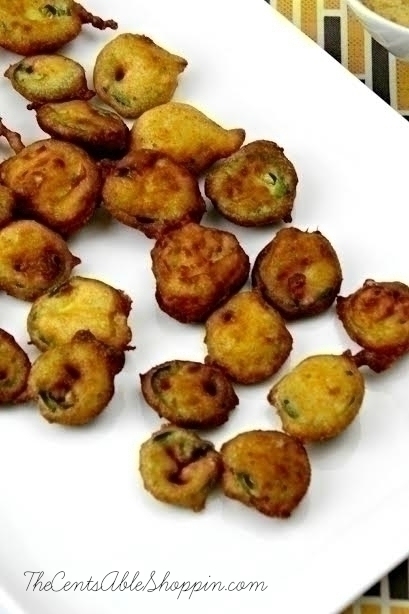 Deep Fried Jalapeño Bites
2015-08-04 18:32:10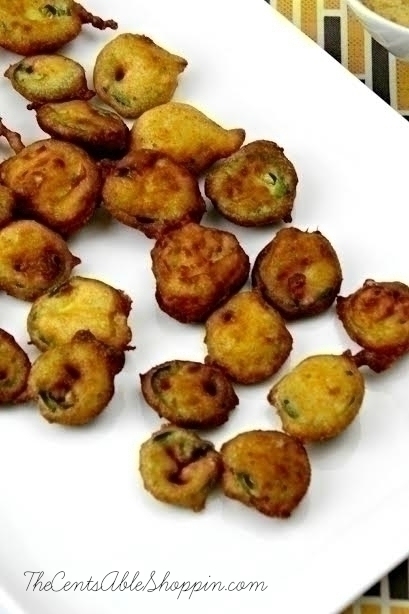 Addictively delicious - serve them with some nacho cheese or Jalapeño dip for the best experience.
Ingredients
1 C. All Purpose Flour
1 tsp Salt
1 tsp Chili Powder
1 tsp Garlic Powder
2 Eggs
1 C. Beer
1/2 qt Vegetable Oil
2 c. Sliced Jalapeño Peppers (we used the Jarred)
Instructions
Mix Flour, Salt, Pepper, Chili Powder, Garlic, Eggs and Beer together in a bowl
In a large pot (or deep fryer), heat oil to 365 degrees F
Dip the sliced Jalapeños into the batter ~ they are FULLY done when they rise to the top of the surface
Drain on a Napkin Lined Plate and enjoy!
Adapted from All Recipes
The CentsAble Shoppin https://www.thecentsableshoppin.com/
Related Posts: