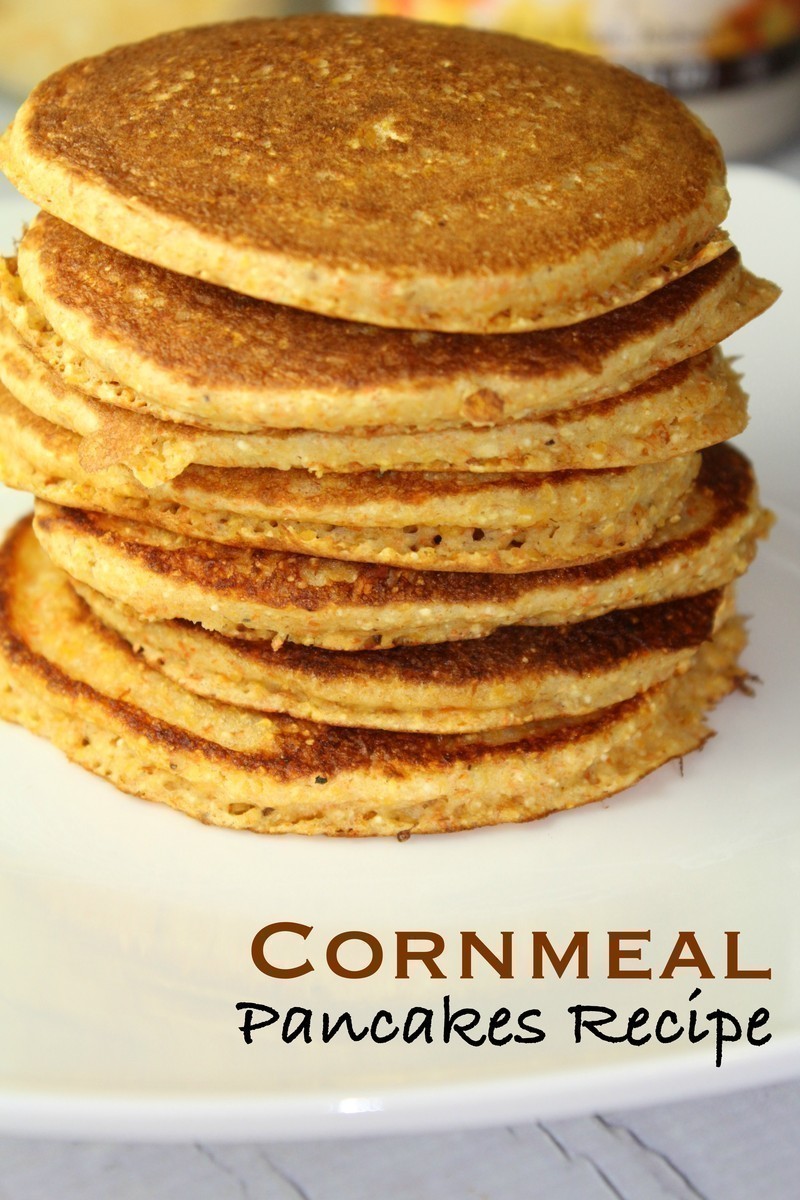 Love Cornmeal? It's such a great pantry staple to keep in bulk – we have LOTS of Cornmeal and it stores very nicely in the pantry. Along with Lentils and Steel Cut Oats, they are a quick way to whip up inexpensive homemade food in a pinch.
If you are buying Cornmeal, make sure you step it up a notch and get Organic Cornmeal – considering that over 80% of our corn in the U.S. right now is heavily farmed with pesticides, it's important to stick to clean cornmeal, not only is it better for your family it gives you reassurance about what you are eating.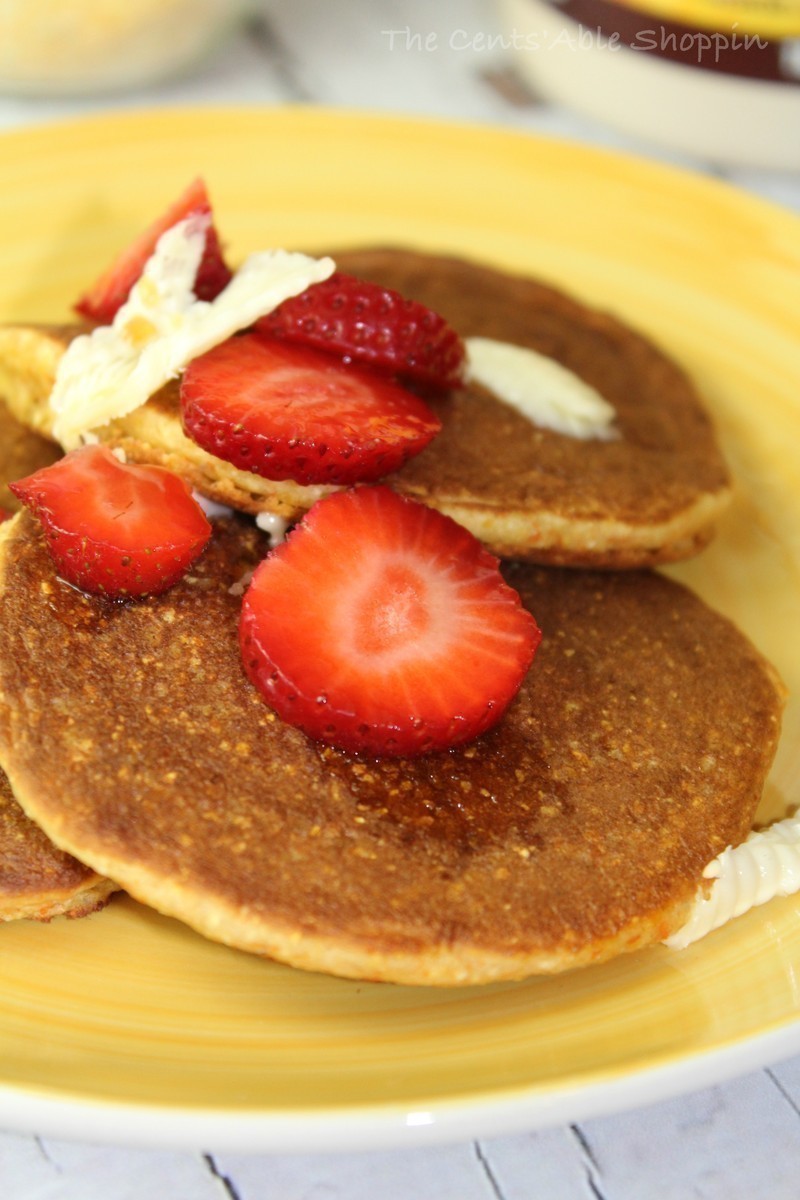 These pancakes are different than the traditional four pancakes, or the Coconut Flour pancakes – they have great texture and presentation. They cook up great on the griddle — an even brown every time. Not to mention the recipe makes enough to feed your family of 6, and perhaps gives you enough leftover for later when the kids want extra.
You'll need buttermilk to make these – if you don't have Buttermilk you can make your own quite easily at home. Whey also works well (and is what we used) – so if you make homemade yogurt, keep the whey and use it for this recipe.
Top with a little butter, fresh Strawberries, or Maple Syrup and it's similar to having cornbread except you are eating it for breakfast. They are SO easy to make.
Cornmeal Pancakes
2016-04-09 13:24:01
Ingredients
1/3 C. All Purpose Organic Flour
3/4 tsp Baking Soda
1 1/8 C. Organic Cornmeal
1 large Egg, beaten well
1 1/8 Buttermilk (or, Whey)
1 tsp Vanilla Extract
Instructions
Combine all items until well mixed.
Pour by scant 1/4 c. amounts into a hot pan.
Cook on one side until bubbles appear - then flip.
Cook the other side, then serve.
Adapted from Food.com
The CentsAble Shoppin https://www.thecentsableshoppin.com/
See 20 more Uses for Whey (besides making pancakes!)