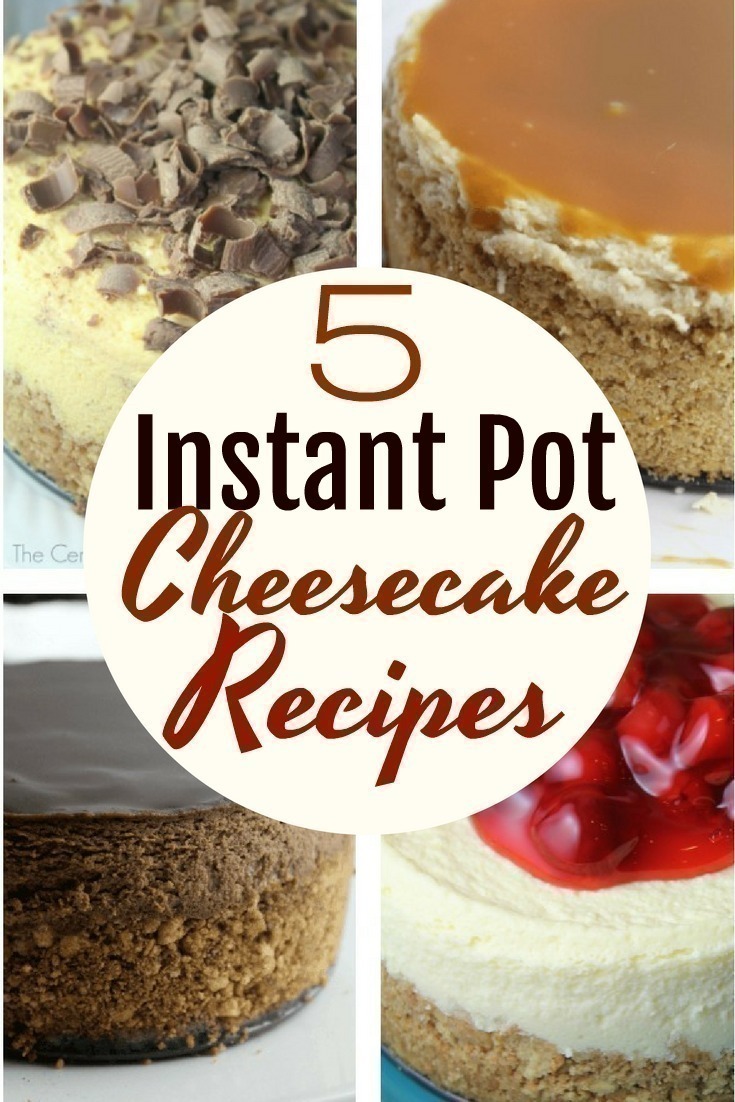 Cheesecake is the ultimate American comfort food desert – from chocolate cheesecake to cheesecake garnished with cherries, there is no doubt that it is hard to stop at just one piece.
Making cheesecake never quite happened as much as it should – until we picked up the Instant Pot a few years ago. The Instant Pot was the magical gateway that inspired us to want to make cheesecake with pumpkin, lime cheesecake, cherry cheesecake, even chocolate cheesecake.
Yum!
The Instant Pot creates the perfect cooking environment for cheesecake to come out quite perfect – as long as you follow a few simple tips. Within 35 minutes, you can have your next comfort food cheesecake desert right in front of you ready to enjoy with the family.
Create the Perfect Cheesecake in your Instant Pot
These tips apply to making cheesecake in your Instant Pot – don't have an Instant Pot? I think it's time for you to jump on the train… it truly is an incredibly helpful kitchen appliance that will literally pay for itself within the first few weeks.
Use the proper equipment: To make a cheesecake in the Instant Pot you need a springform pan and an Instant Pot.
Wrap your Springform Pan: As you get started, wrap the bottom of your springform pan in aluminum foil to prevent any moisture from creeping in. work the graham crackers into fine crumbs and combine with melted butter before pushing them into the bottom and up the sides of your springform.
Pop in the freezer until you are ready to fill the cheesecake. Once you are done making the filling, pull the pan out of the freezer and pour the filling in.
Use room temperature ingredients for your filling: to ensure that your filling is perfectly smooth and creamy, you must make every attempt to use ingredients that are room temperature – we're talking about eggs, cream cheese, and sour cream. Once combined, pour them in the springform pan. You will want to take a spatula and even out the top to make it as smooth as you can before putting in the Instant Pot.
Use 2 C. of water in your Instant Pot before you get started. That water will help your cheesecake properly cook. Once you pour in the water, set the steamer rack within and then get busy on making the crust and filling.
Make a sling: The cheesecake needs a sling or you will struggle to get it out when it's done – the pan will be hot! Use an 18-20″ piece of aluminum foil folded into thirds and use as a sling on the underside of the cheesecake – that sling will allow you to pull it out gently once it's done cooking. Lay that sling in the Instant Pot so that the sides drape evenly on each side of the pot, then gently place your cheesecake within the pot on the rack.
Cook for 28-35 minutes. Always follow the original recipe, but keep in mind that most cheesecakes done in the Instant Pot will take anywhere from 28-35 minutes, and that doesn't take into consideration the time it takes to "get" to pressure.
Don't rush to eat! Once it's done, gently lift out of the Instant Pot using the sling. It might still be loose – so let it cool for an hour on the counter, then cover with foil and move to the fridge – it needs an additional 4-5 hours to finish cooling before you can enjoy.
Here are 5 Instant Pot Cheesecake Recipes you can try at home:
Have you made cheesecake in the Instant Pot?
What is your favorite cheesecake to make and eat?