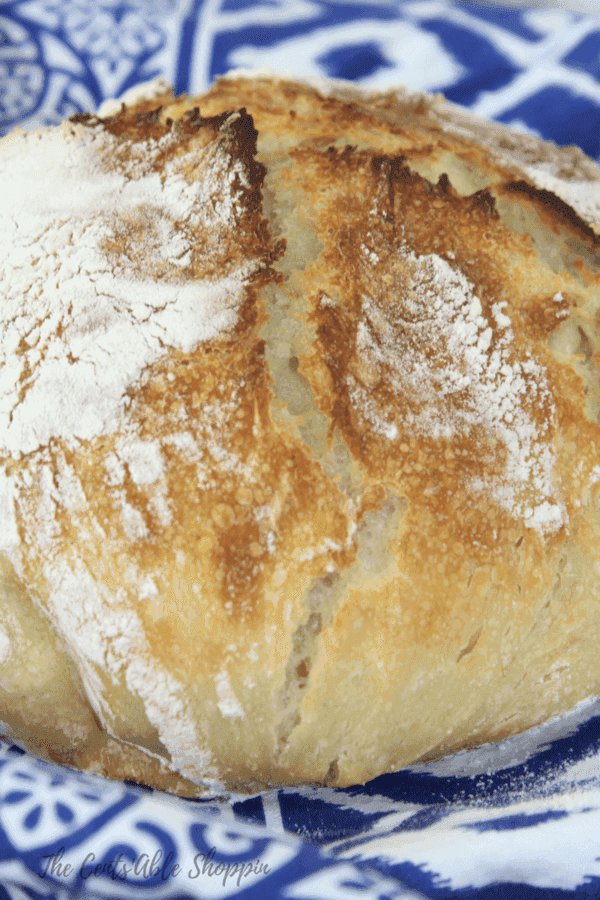 There is no doubt that I absolutely love having kefir in our home – kefir grains soaked daily and strained make for a quart of kefir milk that we can enjoy in smoothies, and we can use to make a soft kefir cheese.
If you know kefir well, though, you'll know that it multiplies very, very fast – and before you know it, you are swimming in kefir milk.
We can easily drink more smoothies, but sometimes we need a change too – and being able to use the kefir to make this yummy sourdough bread is quite amazing.
One day a few years ago, we were on a mission to help my husband heal his leaky gut after a myriad of prescriptions played a large role in destroying his gut bacteria. Those prescriptions were the result of several years of military training and deployment in which he returned with anxiety and post traumatic stress disorder.
Two things we relied upon largely to help with that area of his life were fermented foods and essential oils.
What are Fermented Foods?
Fermented Foods are foods that are full of probiotics – also known as good bacteria. When your gut has the ideal balance of good and bad bacteria, your body forms the foundation for a healthy mental, emotional and physical well being.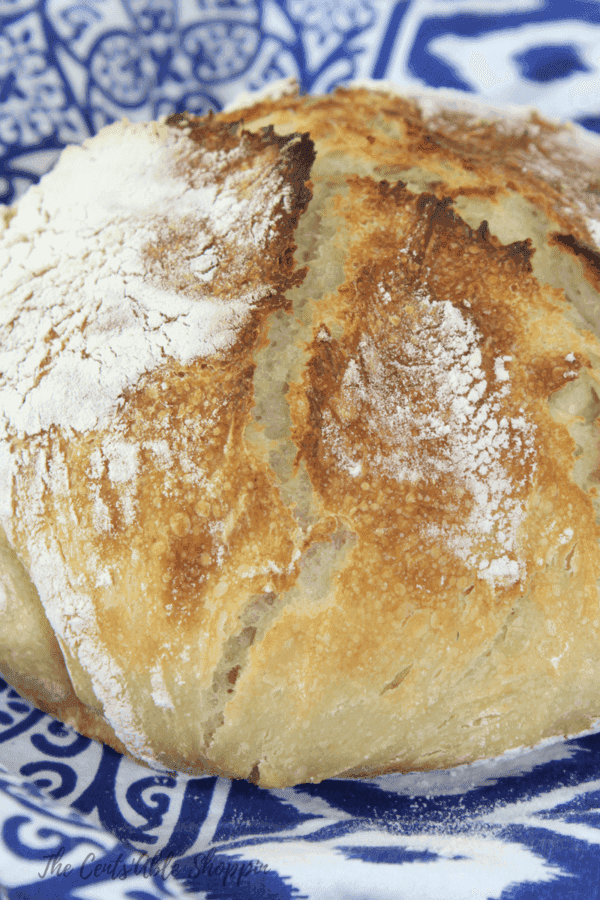 One of the best books to reference is Nourishing Traditions – which explains the process of fermentation as lacto-fermentation. Lactic acid is a natural preservative…. that preservative prevents bacteria. The starches and the sugars that are in sugars are converted to lactic acid by the lactic acid producing bacteria or lactobacilli.
There are many reasons to consume fermented foods – one of those reasons is to help seal that seal a leaky gut that has developed as a result of a reliance on prescription medicine.
Prescriptions have their place, but we try very hard to avoid them completely because when you consume them, they get rid of the good and bad gut bacteria in your body. When you get rid of the good gut bacteria, a your body finds an imbalance and that leads to a host of problems such as suppressed immune system, and more.
Lets talk about this bread.
It's easy – and fool-proof. It really is.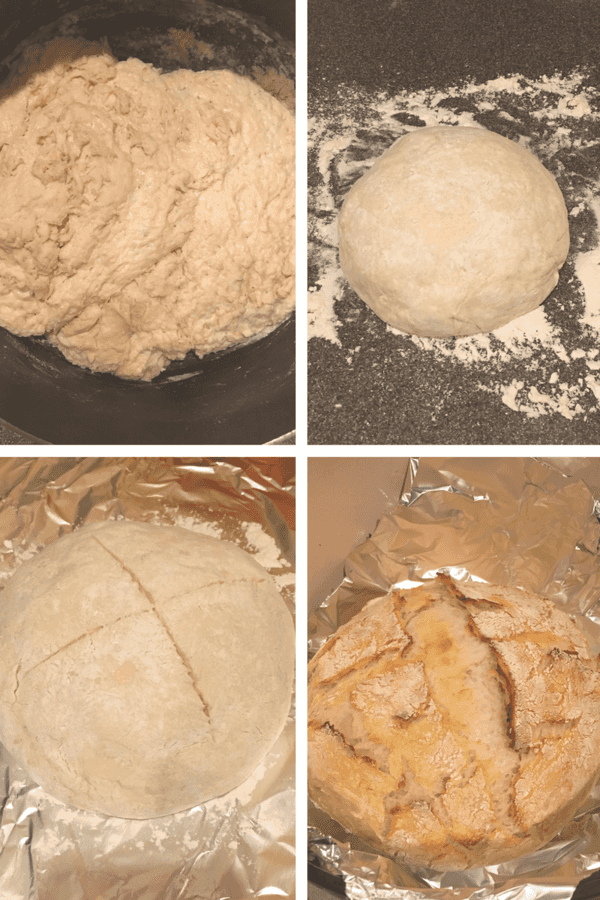 It has no preservatives – so it won't last you 5-6 days – instead, the loaf will last you a day if not a few hours. Your family might enjoy it so much that they inhale it within an hour – at least our family of 7 can.
It's important to have a dutch oven to make this bread. If you don't, please invest in one – you will use it for far more than making sourdough bread with kefir.
Sourdough Bread with Raw Milk Kefir
2017-01-30 10:13:30
A delicious loaf of homemade sourdough bread with just 4 ingredients including raw milk kefir.
Ingredients
3 C. all purpose, organic, unenriched flour
1 - 1/2 C. raw milk kefir
1 tsp salt
1 Tbsp organic maple syrup
Instructions
In a medium size mixing bowl, mix the flour with 1 C. raw milk kefir, salt and maple syrup.
The dough will be dry and shaggy as you mix it roughly with your hands - add 1/4 C. of raw milk kefir at a time until the dough is just moistened - no more than an additional 1/2 C. raw milk kefir.
Once the dough is mixed just until it has moistened, cover the bowl with plastic wrap and push it to the back of the counter.
Allow that bowl to sit for 18-24 hours - the raw milk kefir will serve as a yeast to break down the gluten in the bread. You will see the dough bubble and smell rather sour as it sits over time.
After 18-24 hours, generously flour your countertop - dump the dough out on the floured counter and work it with your hands.
Knead slightly until it is a smooth ball of dough - folding the bottom under and flipping it back upright until it looks like a beautiful, smooth elastic ball of dough.
Preheat the oven to 450 degrees F and move the racks so that your oven has a rack that will accommodate the dutch oven without a rack above that interferes. In other words: You need ONE rack in the lower part of the oven so the dutch oven can bake in the center.
Cut a large piece of parchment paper and place in the dutch oven.
Shape your dough into a nice, round ball, folding the ends under so it's neat and tidy - do so like you are folding a letter with the ends being tucked under.
Place the dough ball on the parchment in the dutch oven.
Gently score the top of the dough with a knife - two simple lines to form an "X" is sufficient
Place the lid on the dutch oven and slip onto the rack in the fully preheated oven.
Bake for 20 minutes at 450 degrees with the lid ON.
After 20 minutes has passed, carefully open the oven and remove the lid off the dutch oven and continue baking for 5 more minutes at 450 with the lid OFF. This 5 minute period will brown the top of the loaf - which has doubled in size.
After 25 combined minutes, remove the dutch oven to your counter top being careful not to burn yourself.
Allow to cool before slicing. Serve with olive oil and fresh basil/rosemary or, toast and add your favorite butter/jam.
The CentsAble Shoppin https://www.thecentsableshoppin.com/