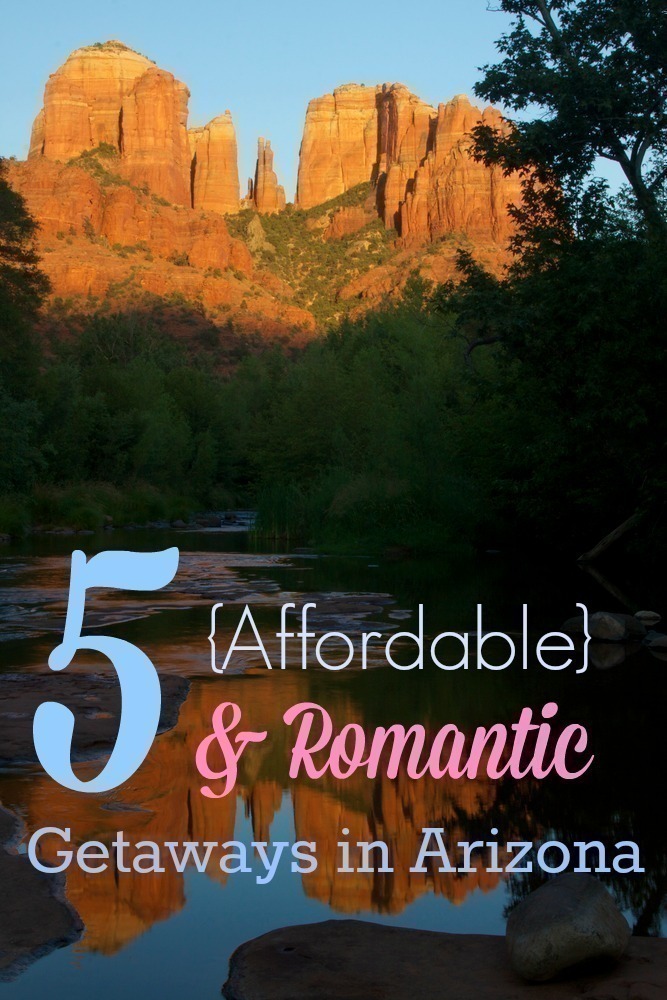 With Valentine's Day this weekend, you MIGHT be looking to book a romantic getaway with your spouse – and although it's probably too late for this weekend (more than likely – as everything for Valentine's sells out fast)... you can take a getaway next weekend or in a few weeks.
Because we are ALL on some type of a budget, it's nice to have opportunities to stay somewhere nice and relaxing without spending an arm and a leg. It's HARD for us to go anywhere (and probably will be for 18 more years…) – but if you can get out of town for a night, there are many neat places to stay that that are also affordable, too.
As much as I love and would like to recommend a resort in Phoenix, it's just out of the price range for many – I'm not sure who has $250 – $300 or more to drop on a night, but it's definitely not us.. ;)
Here are FIVE places you may want to consider for your next Romantic Getaway here in Arizona – some are just an hour or so away, while some are as far as Bisbee – which is a neat place to spend a night without children! We tried to include we found to be intriguing places to stay, that were near something to do, that were also somewhat affordable.
Spend a weekend in Bisbee, and visit the Bisbee Mine, Antique Shops, or local Museums, this hotel is great for a short weekend getaway for 2. Bisbee is such a GREAT place to visit as a couple – lots of quirky restaurants, shops, and the Mine Tour is just a bonus!
Rooms start at just $125 – and have a full kitchen.
Located up in Winslow on the 66, the hotel is the last Great Railroad Hotel built in 1929 by the Santa Fe Railway… it's on the National Register of Historic Places.
Rooms run $119 – $139 per night – the hotel would be great for a Romantic Weekend… the hotel is near to the Meteor Crater, Clear Creek, Petrified National Forest National Park, and Rock Art Canyon Ranch – a real working Cattle Ranch that does tours May – October.
There isn't a restaurant in the hotel, but the Turquoise Room in town is probably one of the best places to sit down for dinner.
This is definitely a GREAT place to get away from it all! The lodge averages 35 feet a year of snow – and at 9100 ft elevation, they have some of the BEST snow in the state.
In the winter, you can Snowmobile, Sled, and even do a Winter Hike, in addition to Skiing. In the summer you can fish, mountain bike, and even horseback ride.
They have BOTH Lodge Rooms and Rustic Cabins available. You can score 2 nights at the Cabin as low as $230, and 2 nights at the Lodge Rooms as low as $180.
Located in the Cottonwood area, this Bed & Breakfast is an affordable option to the more overpriced Phoenix resorts – rooms start at $99 per night, and you can also book packages to head over to Verde Canyon Railroad for 2, or even to all 4 wineries in the Cottonwood area.
OR, opt to visit Jerome (10 miles away) or Montezuma's Castle – in the same area, too!
It's HARD to find a nice, affordable hotel in Sedona without breaking the bank – but the Real Inn & Suites has some GREAT amenities and they are pet friendly (just in case you have to bring your furry friend!)
Rates start at $159 per night (possibly less if you book on Expedia).. DVD Rental, Hot Breakfast and Wi-Fi are ALWAYS free, and you can have breathtaking views right in your backyard. AND the Sedona Film Festival is 2/20 – 2/28.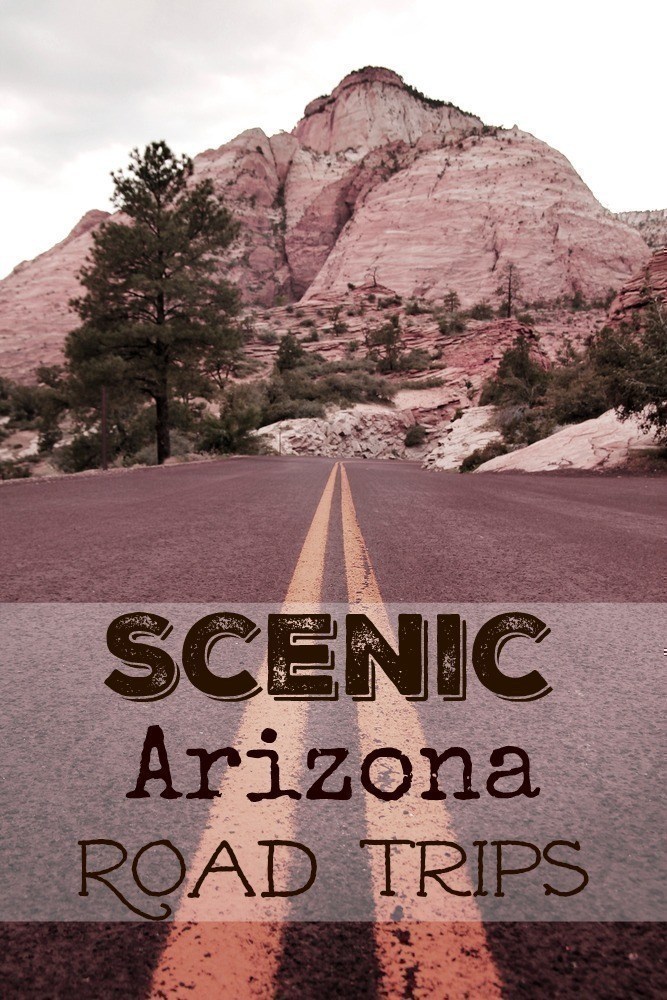 In the past, we have also written a series of Road Trip Posts… you might want to pin, too!