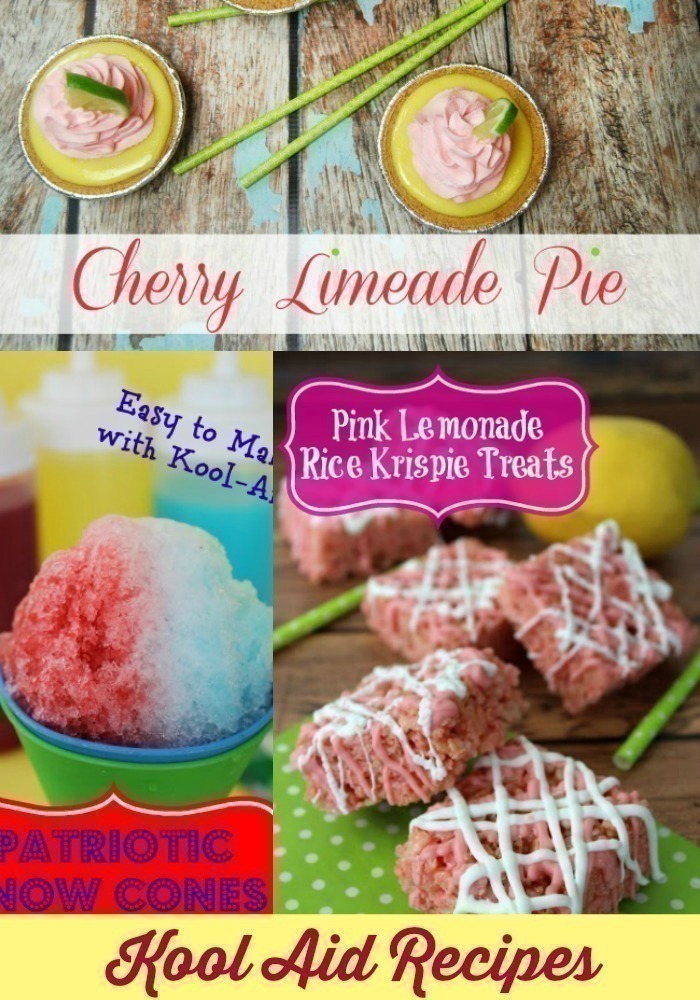 This week we are picking up some GREAT deals on Kool Aid – Canisters are $.38 at Fry's. Packets are just $.20.
While the canisters are pre-sweetened, the packets are not – you can take advantage of stocking up if you buy Kool Aid for your kids. It actually works well for baking – not to mention summer is right around the corner and your kids will be home SOON for the ENTIRE summer!
Here are several recipes that make use of Kool Aid – we also want to mention that the $.99 store has Kool Aid Beverage Enhancer in liquid form for $.99 – MUCH cheaper than paying $2.78 at Walmart.
DIY Eco Friendly Dishwasher Detergent ~ Northern Cheapskate
Patriotic Snow Cones Recipe ~ Thfity Jinxy
Pink Kool Aid Rice Krispie Treats ~ Thrifty Jinxy
Kool Aid Slushie Ice Cream Float ~ Homemade Interest
Strawberry Kool Aid Pie ~ Reviez & Newz
Cherry Limeade Kool Aid Cupcakes ~ Hezzi D's Books & Cooks
Cherry Limeade Pie ~ The Tiptoe Fairy
(Should you make this, check your $.99 store – they carry the Kool Aid Beverage Enhancer for just $.99 – and it's much cheaper than Walmart!)
Poke Cupcakes ~ House off Fauci's
Easy Lunch on the Go Slushie & Kabob ~ Mom's Messy Miracles
Cherry Crush Slush ~ Mom vs the Boys
Don't forget that Kool Aid works great to clean your dishwasher too – you'll want to use the packets of Lemon Kool Aid for that, see more in our last post!